Global Sports Advocates LLC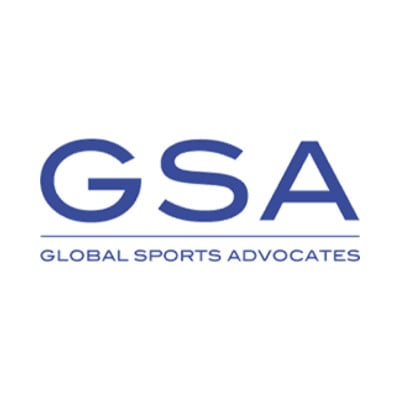 Global Sports Advocates is an internationally recognized law firm solely dedicated to the practice of sports law. Having represented clients from more than 50 different countries and more than 50 different sports, Global Sports Advocates has seen and done it all for international sports stakeholders from professional, collegiate, and Olympic athletes to coaches, teams, and governing bodies.
Led by founder Paul J. Greene, a Who's Who Global Thought Leader in Sports Law and top-ranked sports lawyer in Chambers USA, Global Sports Advocates prides itself on its zealous advocacy and client-centric approach to representation, which has enabled it to achieve impactful results for its clients while simultaneously setting new precedent in sports law jurisprudence.
The firm's legal expertise spans across many practice areas, including:
Anti-Doping
Eligibility
Equine Disputes
International Sports Arbitration & Dispute Resolution
SafeSport Violation Allegations
Name, Image & Likeness
Women's Sports
Sports Contracts
Sports Governance
Regardless of the circumstances, Global Sports Advocates always delivers candid advise that clients can trust.
Call, direct message, or email the firm with any questions or concerns you may have.
Address
Street: 254 Commercial Street, Suite 245
Postcode: 04101
City: Portland
State: Maine
Country: United States
Contact
Telephone: +1-207-747-5899
E-Mail: This email address is being protected from spambots. You need JavaScript enabled to view it.
Website: globalsportsadvocates.com
Employees
+1 207 747 5899
This email address is being protected from spambots. You need JavaScript enabled to view it.

This email address is being protected from spambots. You need JavaScript enabled to view it.
Expertise
Anti-Doping
,
Arbitration
,
Sports Law Advisors
,
Dispute Resolution
,
Image Rights
,
Player Contracts
,
Governance
,
Country
,
Contract Drafting
,
Reputation Management
,
Personal Injury
,
Contract Negotiations
,
Intellectual Property
,
Licensing
,
Litigation
,
Regulatory
,
USA