25-07-2019

9:30

-

10:30
This interactive webinar will explore the legal issues in African football including issues of governance, intellectual property & player rights.
Speakers
Deji Adekunle, Senior Advocate of Nigeria, Professor, Nigerian Institute of Advanced Legal Studies
Farai Razano, Director, Maseko Murphy Njilo & Razano Inc
Kelvin C. Omuojine, Partner, SportHouse LP
25-07-2019

17:00

-

18:00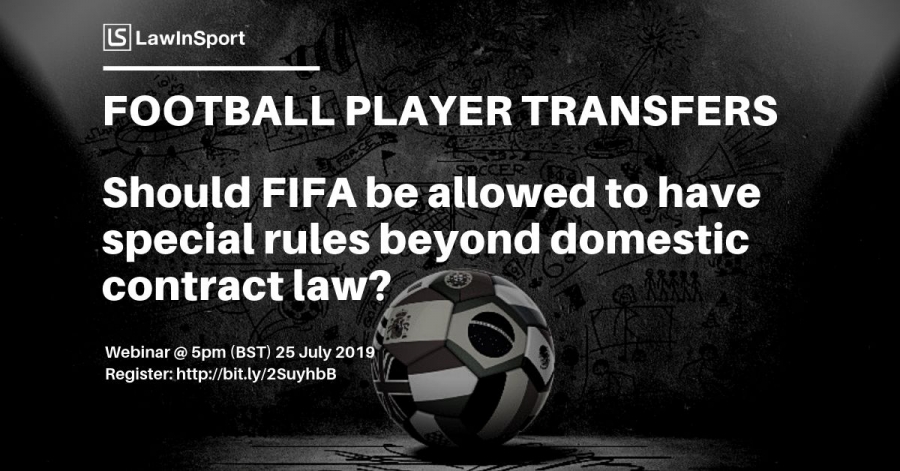 This interactive webinar will explore and debate whether FIFA, as the world governing body of football, should be allowed to impose special rules beyond domestic contract law?
To explore this issue our speakers will provide insights into why the current system is in place and how this works with their current domestic laws.
Speakers
Stephen Ross, Professor of Law & Director, Penn State Institute for Sports Law, Policy, and Research, Penn State University (USA)
Daniel Geey, Partner, Sheridans & Author, Done Deal (2019) (UK)
Ricardo Oliveras, Head of Sports Law and Corporate partner, ECIJA (Spain)
12-09-2019

8:00

- 13-09-2019

20:00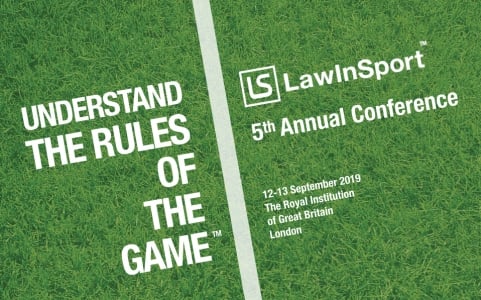 This Year's LawInSport Annual Conference - 'Understand the Rules of The Game 2019' will take place at the Royal Institution of Great Britain in London on 12th & 13th September 2018. The conference is one of the "must attend" annual international sports law conferences which provides unparalleled panel discussions on the key issues and developments in international sports law and a heavy focus on networking to help delegates build meaningful and long last relationships with their colleagues in the sector.
To reserve you place please email This email address is being protected from spambots. You need JavaScript enabled to view it..
You will be able to follow updates about the conference by using #LISconf19.