2 Temple Gardens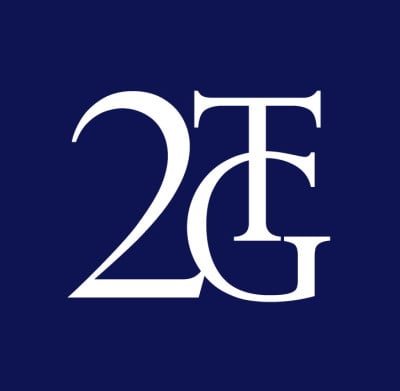 The 2TG Sports Law Team comprises specialist advocates who have extensive experience of acting for clients in high profile or sensitive matters across all major sports including football, rugby (union and league), motorsports (F1, MotoGP, motocross, Formula 3 and karting), cycling, equestrianism, cricket, skiing, gymnastics, martial arts, netball and tennis.
Drawing on Chambers' established expertise in the complementary fields of commercial law, insurance, employment, property damage and personal injury, the 2TG Sports Team provides a complete service to clients in complex sporting disputes.
Such disputes often give rise to arguments as to the interpretation and application of the rules and regulations of major sports governing bodies (e.g. FA, Premier League, IRB, RFU, FIA, MSA, ACU, ECB, LTA and UCI) as well as contractual and disciplinary disputes relating to a wide range of sports specific matters.
Our clients include clubs, teams, match officials, governing bodies, event organisers, schools and many individual competitors.
2TG is part of the Sport Resolutions UK Pro Bono Legal Service which is made up of lawyers willing to provide pro-bono legal advice and representation to athletes, coaches, team officials, and other individuals appearing before Sport Resolutions and other sport specific tribunals. Our Members regularly speak and publish articles on Sports Law topics and work closely with LawInSport, an educational media business which provides expert commentary and analysis on the latest legal issues and developments in sport.
There are a number of Direct Access qualified barristers in the team who will accept instructions in appropriate cases without requiring solicitor involvement.
Several members of the 2TG Sports Team are individually ranked in the 2021 editions of Legal 500 and Chambers & Partners in recognition of their industry knowledge.
https://www.legal500.com/c/london-bar/sport
https://chambers.com/guide/uk-bar?publicationTypeGroupId=14&practiceAreaId=648&subsectionTypeId=2&locationId=11841
Clerking Contacts:
Lee Tyler
E-Mail: This email address is being protected from spambots. You need JavaScript enabled to view it.
Tel: 020 7822 1203
Matt Moylan
E-Mail: This email address is being protected from spambots. You need JavaScript enabled to view it..
Tel: 020 7822 1210.
Address
Street: 2 Temple Gardens
Postcode: EC4Y 9AY
City: London
Country: United Kingdom
Contact
Telephone: 020 7822 1203
E-Mail: This email address is being protected from spambots. You need JavaScript enabled to view it.
Website: 2tg.co.uk
Employees
Expertise
Arbitration
,
Sports Law Advisors
,
Disciplinary
,
Player-Agent Cases
,
Dispute Resolution
,
Player Contracts
,
Broadcasting
,
Commercial
,
Mediation
,
Country
,
Contract Drafting
,
Corporate
,
Employment
,
Contract Negotiations
,
Regulation
,
Litigation
,
Regulatory
,
Private Client
,
Sponsorship Agreements
,
UK
,
Sports Events Management