RPC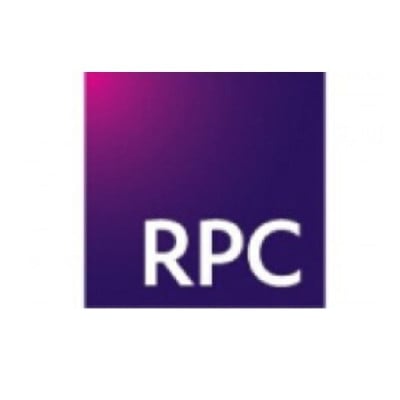 RPC's Sports Group is regularly ranked highly in directories and industry publications. We know that sport is a passion for you – it's a passion for us, too. Like you, we turn that passion into performance.
For us, a sports practice is different. It's an area where the commercial and personal elements of the work go hand in hand with the technical legal rules. That's what makes it both exciting, and rewarding.
Our core Sports Group offers specialist advice on the full spectrum of issues that touch on the world of sports and eSports, including disciplinary, governance and regulatory issues, and the full range of commercial issues (including sponsorship/endorsements, IP and brand protection, litigation, data protection, and acquisitions).
If you're a brand or sports organisation involved in a scandal and in need of advice on response strategy or the effect on agreements, we can help. If you're a sportsperson who needs guidance on allegations of corruption or other disciplinary issues, we can help with that, too. Our cross-firm team of experts provides technically skilled, commercially grounded, practical advice as a value proposition, focussed on meeting your individual objectives.
We advise a range of stakeholders in sports and eSports including:
professional football clubs
sports governing bodies
brands and sponsors
tournament organisers
sports betting companies
athletes
retailers
broadcasters
brand management companies
agents and agencies
insurers
Examples of recent work include:
Football regulatory – advising EPL, EFL, SPFL, and top-flight European clubs and club owners on their respective domestic rules, UEFA and FIFA regulations
Major international events – sponsorship, advertising, promotional rights, supply of goods and hosting high profile global events in football, rugby, tennis, cricket, golf, boxing, athletics and lacrosse
Sports betting – advising a number of sports betting providers in respect of sporting odds data (and IP licensing), technology arrangements, and general commercial matters
Insurance – contamination of feed supplements in horse racing, director & officer liability in sports scandals, professional indemnity of sports representatives and athlete injuries
National governing bodies – advising on national constitutions and rules of play. Lead advisor to the host of a world-cup event, advising on commercial contracts, disputes and dealings with international federations
Safeguarding – advising on cradle-to-grave issues in safeguarding including policy documents and processes, investigations, crisis management and dispute resolution. We have acted on National Safeguarding Panel matters involving Sport England and UK Sport-funded sports, and also on safeguarding issues in eSports.
Tax - we advise on the full range of both contentious and non-contentious, criminal and civil tax issues in sport, including agents' fees and image rights issues. Our award-winning tax disputes practice regularly faces HMRC in Court of Appeal and Supreme Court cases, and we are heavily involved in acting for several stakeholders in Operation Loom - the football industry-wide investigation into player transfers.
Dispute resolution – we are known as a "disputes powerhouse" and our sports experience includes some of the highest profile commercial disputes in the English Courts, Court of Appeal cases, as well as various forums of sports arbitration, mediations and other forms of ADR
Sponsorship and kit deals – stadium naming rights, endorsements, co-branding, joint-venture and performance bonus structures in football, boxing, golf and tennis. Acting on numerous English and European football club kit sponsorship and supply deals as well as disputes arising out of such arrangements
eSports – advising on eSports and the sports video games sector including design, development, distribution and commercialisation
Sports advertising campaigns – acting for the world's largest social media companies on all aspects of their advertising and marketing work. Also acting for a well-known broadcaster in respect of targeted sports campaigns including promoting its football channels using outdoor digital media and copy clearance for sports marketing campaigns.
Quotes:
"RPC is renowned for its brilliant client care coupled with sound legal judgment." Legal 500, Sports
"RPC's 'client-oriented' department is frequently active in regulatory and commercial disputes." Legal 500, Sports
"RPC's "extremely responsive' team 'knows the sports industry inside out" and provides a "very high level of service." Legal 500, Sports
"the [RPC] team flaunts superb industry expertise in the…sports…sector, enabling it to serve up scrupulously commercial advice – the thing for which it is most famous." World Trademark Review 2019
Address
Street: Tower Bridge House, St Katharine's Way
Postcode: W1W 1AA
City: London
Country: China, Singapore, United Kingdom
Contact
Telephone: 020 3060 6125
E-Mail: This email address is being protected from spambots. You need JavaScript enabled to view it.
Website: rpc.co.uk
Employees
+44 20 3060 6255
This email address is being protected from spambots. You need JavaScript enabled to view it.
Expertise
Acquisitions and Financing
,
Patents
,
Trade Marks
,
Real Estate & Stadiums
,
Arbitration
,
Merchandise
,
Sports Law Advisors
,
Betting & Gaming
,
Defamation
,
Copyright
,
Data Protection
,
Advertising
,
Insolvency & Restructuring
,
Ambush Marketing
,
Dispute Resolution
,
Anti-counterfeiting & Anti-piracy
,
Image Rights
,
Broadcasting
,
Commercial
,
Competition/Antitrust
,
Mediation
,
Country
,
Contract Drafting
,
Corporate
,
Employment
,
Contract Negotiations
,
Regulation
,
Intellectual Property
,
Licensing
,
Litigation
,
Media
,
Regulatory
,
Sponsorship Agreements
,
Tax