Gowling WLG (UK) LLP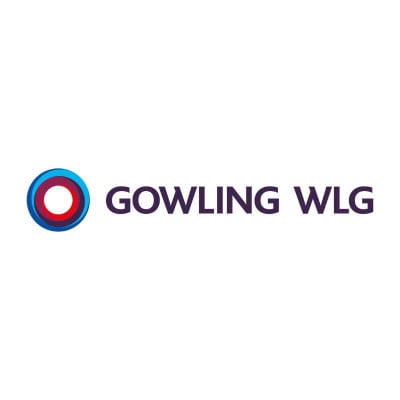 We have a strong cross-practice area sport sector and act for a range of different sports sector clients, from sports governing bodies, teams, athletes to other rights-holders, sponsors, agencies and media businesses. Most recently, we were extremely proud to have been appointed as the Official Legal Advisers for the Birmingham 2022 Commonwealth Games. We supported the General Counsel on providing the legal support to the Games over a number years on time and to budget and a substantial number of our teams were involved. As well as providing more than 5 secondees to the Organising Committee of the Games, we carried out a broad range of works from public procurement advice (and how that fits with sponsorship arrangements), venue contracts, procurement contracts (ranging from IT systems to medals and batons), TV broadcasting arrangements, property advice, employment advice and IP.
Our expertise in the sector is backed up by the capabilities of a full-service law firm, working day to day with some of the world's biggest companies. We have true strength in depth and are fully immersed in the sport sector. Our offering is supported by the fact that we have a dedicated Global Sports & Entertainment Group, enabling us to draw on specialist industry expertise around the world.
The team is equipped with the legal and sector knowledge to act on a range of sports-related issues: protecting and strengthening sports IP, copyright and trademarks, image rights, commercial/contracts (such as drafting and negotiating sports-related agreements; advising on deal terms and structures; drafting terms and conditions and regulatory advice relating to ticketing; sponsorship, competitions and events, media and marketing), public-private partnerships relating to sporting infrastructure, doping, acquisitions, investment, dispute resolution, construction, and taxation.
Address
Street: Two Snowhill
Postcode: B4 6WR
City: Birmingham
Country: Belgium, Canada, France, Germany, United Arab Emirates, United Kingdom
Contact
Telephone: +44 (0)7776 664867
E-Mail: This email address is being protected from spambots. You need JavaScript enabled to view it.
Website: https://gowlingwlg.com/en/
Employees
+44 (0)121 393 0247
This email address is being protected from spambots. You need JavaScript enabled to view it.

+44 (0)370 733 0626
This email address is being protected from spambots. You need JavaScript enabled to view it.
Expertise
Construction & Infrastructure
,
Anti-Doping
,
Sports Law Advisors
,
Copyright
,
Sports Tax Advisors
,
Image Rights
,
Player Contracts
,
Broadcasting
,
Commercial
,
Contract Drafting
,
Employment
,
Contract Negotiations
,
Intellectual Property
,
Media
,
Regulatory
,
Sponsorship Agreements
,
Sports Events Management