Captivate Legal & Sports Solutions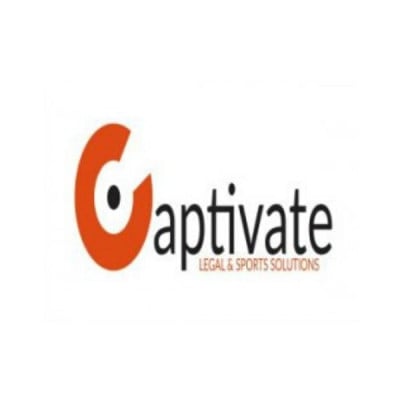 Captivate's mission is to provide bespoke legal and sports advice, representation and training to individuals and organisations who want optimum levels of expertise and certainty to match their resources.
Captivate provides its services in accordance with the following principles:
Consultancy model
Assessing risks and managing them positively
Promoting robust governance and ethics
Tailored to your resources
Innovation in design and delivery
Value added by industry and sector knowledge
Analysis of current issues in law and sports
Captivate's focus is on advising individuals, governing bodies and public organisations on sports law, business and policy. We have expertise in integrity, governance, regulatory and disciplinary matters but have also advising clients on a diverse range of other sporting issues such as transfers, broadcasting and dispute resolution proceedings.
Captivate's sports law experience:
Representing an athlete in a selection dispute in wrestling for the 2014 Commonwealth Games before Sport Resolutions.
Representing an athlete in an appeal against funding being withdrawn in swimming before Sport Resolutions.
Advising a UK ice hockey player on his appeal against an 8 year ban for two doping violations.
Advising on the law relating to restraint of trade clauses and interim injunctions and the discretion in both sporting regulations and the civil law.
Representing a boxing promoter and manager in high profile regulatory hearings and commercial litigation including libel and defamation issues.
Delivering workshop sessions on good governance for INTERPOL/FIFA at their match-fixing events around the world.
Being part of an emergency Ethics Panel for an international federation.
Producing a risk assessment, intelligence protocol and investigation action plan for a national sports governing body regarding betting, integrity and match-fixing.
Drafting trade mark applications, licences and assignments.
Drafting cease and desist letters and associated undertakings.
Amending a sports governing body's disciplinary procedures and regulations and delivering training on the changes.
Advising whether a prize promotion associated to the sponsorship of a major sporting event was a regulated activity under gambling legislation.
Advising an international sports federation on issues surrounding betting integrity, match-fixing and corruption and drafting case reports to submit to the relevant disciplinary body.
Delivering training for FIFPro (the world football players' union) in the Netherlands as part of their Executive Education Programme.
Writing a report on international and European sports policy for the Council of Europe and delivered it at their Enlarged Partial Agreement on Sport meeting.
Address
Street: 4 Harwood Drive
Postcode: S20 7LD
City: Sheffield
Country: United Kingdom
Contact
Telephone: +44 (0)7920 441455
E-Mail: This email address is being protected from spambots. You need JavaScript enabled to view it.
Website: captivatelegalsports.com
Employees
+44 (0)7920 441455
This email address is being protected from spambots. You need JavaScript enabled to view it.
Expertise
Anti-Corruption
,
Anti-Doping
,
Merchandise
,
Sports Law Advisors
,
Betting & Gaming
,
Copyright
,
Advertising
,
Disciplinary
,
Dispute Resolution
,
Constitutional Issues
,
Financial Regulation
,
Competition/Antitrust
,
Governance
,
Mediation
,
Country
,
Contract Drafting
,
Reputation Management
,
Contract Negotiations
,
Regulation
,
Licensing
,
Media
,
Regulatory
,
Privacy and Confidentiality
,
Sponsorship Agreements