Grassroots sport: A guide to registering as a charity or a community amateur sports club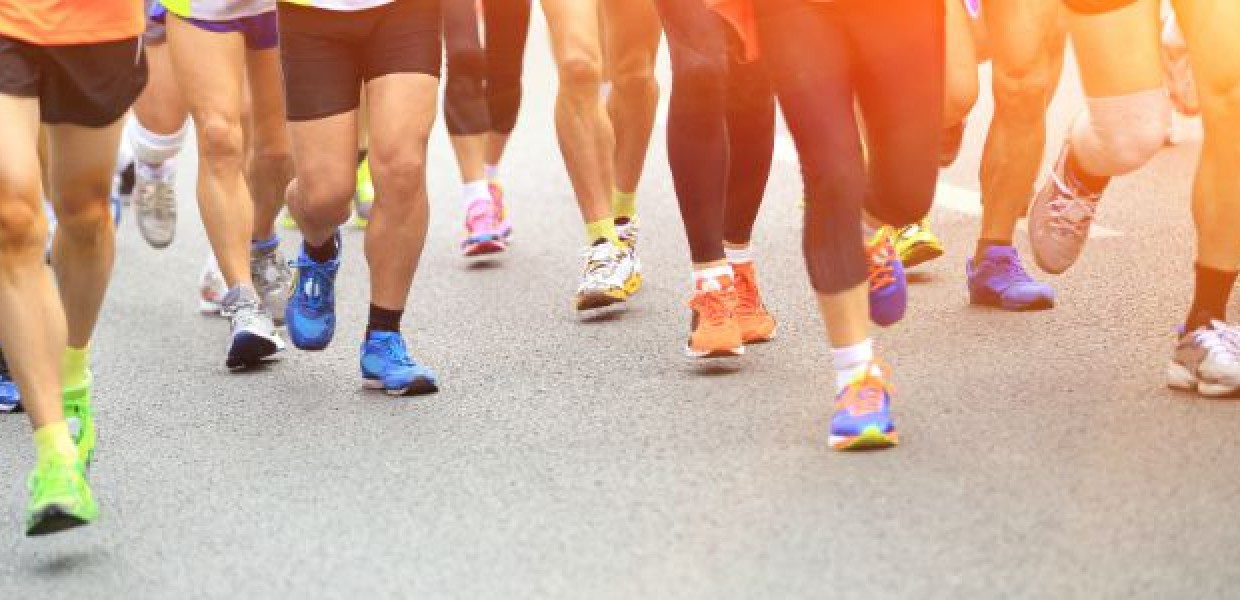 Print

Published 12 August 2015 | Authored by: Darren Hooker

Grassroots sport is the foundation upon which elite sporting success is built. Media attention and commercial revenue will, inevitably, be drawn to the highest levels, but it is important that we do not neglect the foundations since, without them, elite sport could not continue. It is for this reason that Sport England is investing a total of £493m into 46 sports between 2013 and 2017 to increase participation.1

Of course, as any sports enthusiast knows, spending large sums of money does not necessarily guarantee success. There also needs to be a robust governance system in place, as well as an appropriate corporate structure to make effective use of the available resources - something that Jon Walters explored in his recent guide, available here.2

For grassroots amateur and semi-pro clubs that are not-for-profit, there is also the additional consideration of whether they can and should register as either a charity or a community amateur sports club to achieve tax concessions. This article summarises and explores the options available to such clubs, and the factors that the individuals involved in running them should take into account when deciding how to set up a club for future success.
1. Overview of options available to not-for-profit sports clubs
Although there may be other options available, the three main options in the UK that a grassroots sports club should consider are:
a club formally registered as community amateur sports clubs ("CASC"); or
a club formally registered as a charity; or
a commercial or not-for-profit club without a specific registration;
Previously, it had not been entirely straightforward for sports clubs to register as charities since the advancement of amateur sports had not been recognised as a charitable purpose in its own right. It was for this reason that the CASC scheme was introduced in the Finance Act 2002.3 The scheme provides registered CASCs with tax reliefs broadly comparable with charities. As at the end of 2014, there were 6,654 clubs registered as CASCs and they have collectively achieved a tax saving of over £181,200,000.4
The Charities Act 20065 recognised the advancement of amateur sport as a charitable purpose for the first time. The Act was subsequently consolidated by the Charities Act 2011,6 and it is now easier for sports clubs to register as charities.7 The Charity Commission does not publish specific figures as to how many sports clubs have registered as charities, but this author has seen an increase in the number of clubs opting to register as charities.
A club that does not register as either a CASC or as a charity will fall in to the final category. The club may be a professional club, and therefore not suitable for registration or may be a not-for-profit club for which the benefits of CASC or charity status are not as important. Such a club will have much more freedom in the way that it carries on its operations, but it will not receive the preferential tax treatments that CASCs and charities do.
Below we explore the similarities between registration as a CASC and as a charity, and some of the specific issues that will be relevant to clubs registering under either scheme.
2. Similarities between CASCs and charities
The CASC scheme was introduced to act as an alternative to charity registration before charity registration was readily available to sports clubs. As such, and particularly since the new Community Amateur Sports Club Regulations 20158 came into effect in April 2015, there are a number of similarities between the CASC scheme and charity registration.
The main reason clubs wish to register as a CASC or as a charity is financial, since both types of registration allow access to a number of favourable tax reliefs. Some of these tax reliefs, which apply equally to CASCs and charities, are as follows:
Both CASCs and charities are eligible, provided the relevant criteria are met, for 80% mandatory relief from their business rates liability.9 The relevant local authority also has the discretion to award either a CASC or a charity up to a further 20% reduction, potentially reducing the club's business rates liability to zero. Since many sports clubs operate from large pieces of land, their potential business rates liability can be high and this is often the single most important tax relief available to them. Estimates are that of the £181,200,000 of tax savings made by CASCs 91% is made up of business rates savings.10
Both CASCs and charities are also eligible to claim GiftAid11 on donations made to them by UK registered taxpayers. GiftAid improves the effectiveness of fundraising, since it allows the CASC or charity to claim back the standard rate of tax paid (currently 20%) which effectively increases the value of the donation by 25p on every £1. Higher rate taxpayers (those who currently pay 40% tax or above) can themselves claim back the difference between the standard rate of tax on their donation (which will go to the CASC or charity) and the tax they have paid. This therefore reduces the actual 'cost' of a donation to a higher rate tax payer. In addition corporate donors can deduct the value of donations to CASCs or charities from their pre-tax profits and reduce their overall tax liability. For clubs that want to undertake fundraising, particularly to high-net worth individuals and corporations, the GiftAid scheme can be an important advantage.
CASCs and charities are exempt from paying capital gains and inheritance tax. In addition, CASCs and charities enjoy some exemptions from corporation and income tax, which are considered in detail further below.
Despite the similarities between CASCs and charities, there are also a number of rules that apply specifically to one scheme or another which clubs should be aware of.
3. Consideration of specific issues relevant to CASCs
The Community Amateur Sports Club Regulations 2015 introduced a number of changes to the rules concerning CASCs. The regulations have been supplemented by detailed guidance notes produced by HMRC.12 The following paragraphs set out the most important requirements of a CASC.
"Eligible sport"
In order to be eligible to register as a CASC, a club must participate in an "eligible sport" – meaning a sport recognised by Sport England.13 Sport England's criteria for determining whether an activity can be classified as a sport is based upon the European Sports Charter 199314 and specifically article 2(1)(a) which expressly refers to "physical activity".
As is discussed in the following section, the position under charity law differs and its criteria would allow registration of games that are not considered a "physical activity" provided that they promote health. The difference in approach can be seen clearly when considering the game of bridge. The Charity Commission accepted Hitchin Bridge Club for registration as a charity, being convinced that bridge, and other World Mind Games, promoted health and could therefore be considered a 'sport'.15 However, Sport England has refused to recognise bridge as a sport on the basis that it does not involve a sufficient degree of physical exertion.16 The English Bridge Union is seeking to judicially review that decision but, until such time as it may be successful, clubs which encourage participation in primarily mental pursuits will likely not be recognised by Sport England and not be able to register as a CASC.
"Open to the whole community"
CASCs are also required to ensure that they are "open to the whole community".17 This means that a CASC cannot charge more than £1,612 per year for any category of membership.18
In addition, CASCs need to consider their "costs associated with membership", and ensure that these are at an appropriate level. "Costs associated with membership" means the most expensive membership fee added to the cost of participating in the sport 52 times in a year (adjusted for seasonal sports). This would include any hiring charges, match fees, the cost of purchasing equipment, the cost of purchasing required clothing and any insurance cost. In calculating this cost, you can include the lowest available cost of purchasing equipment. For example, HMRC has specifically stated that if second-hand golf clubs can be purchased for £30 then that is the amount to be included within the costs associated with membership.19
If a CASC's "costs associated with membership" exceed £520 per year then it will have to prove, to the satisfaction of HMRC, that it has provision in place to allow full participation for those who cannot afford to pay more than £520. In its detailed guidance notes, HMRC sets out some examples of what it considers are and are not acceptable provisions.20
"Organised on an amateur basis"
A CASC must be "organised on an amateur basis" meaning that it must be non-profit making, contain dissolution provisions which provide its net assets to be applied for approved sporting or charitable purposes, it must only allow its members and guests to enjoy the "ordinary benefits" of an amateur sports club and it must not exceed the limit on paid players.21
A list of "ordinary benefits" is set out in the legislation and includes the reimbursement of "necessary and reasonable travel expenses22". In its detailed guidance notes, HMRC has further clarified what constitutes necessary and reasonable travel expenses.23 In particular, the guidance states that a CASC may only reimburse subsistence expenses when the journey is longer than a "reasonable daily journey", meaning that the journey from the club to the match and back is 4 hours or more. The subsistence payment must still be 'reasonable' and HMRC will generally accept payments as reasonable if they fall within HMRC's benchmark rates.24
The detailed guidance notes also consider the position with respect to tours. HMRC states that it generally expects individuals to pay for their own expenses when they travel on tour with the club. However some payments will be allowed so long as the main purpose of the tour is to promote participation in sport.25 In order to be convinced of this, HMRC will require evidence of matches played, training sessions attended and other activities.
The new regulations have changed the position in respect of paid players and now allow a club to pay up to a combined total of £10,000 per year to individuals in order to play for the club provided certain other criteria are met.26 There is no limit to the amount of players who may be paid, provided that the total amount of payments does not exceed £10,000. In addition, the £10,000 limit will be reduced for clubs with a shorter accounting period.
"Main purpose of the club"
The new rules require CASCs to ensure that at least 50% of its members are "participating members" and not social members.27 For a member to be considered as participating in the sport, they must take part in the activities on at least 12 separate days in a year (subject to an adjustment depending on the length of the club's accounting period).28 This can include playing, volunteer coaching, officiating, providing first aid to participating individuals, being an officer or committee member, acting as a grounds man or transporting teams to matches in a club minibus. Clubs will be required to keep sufficient records to determine whether at least 50% of its members are participating in the activities of the club.
If a club does not meet this 50% threshold then HMRC will consider it to be a social club rather than a CASC and accordingly it will not be eligible for the tax incentives.
Income conditions
The position in respect of income and tax exemption is subtly different between CASCs and charities.
A CASC is not limited in the amount of income it can receive from its voting members. This can, for example, include the sale of sporting equipment and food and drink. However, a CASC is restricted to a turnover limit of £100,000 from transactions with non-members, property income and other trading income.29 It is important to note that this is a turnover, and not a profit, threshold and so a CASC cannot deduct costs in assessing this.
If a club derives a lot of its income from players who are not members, then it may find that this threshold is an issue.
The new regulations also increase the thresholds at which corporation tax is payable. Income received from trading with non-members will be exempt from corporation tax provided it does not exceed £50,00030 and income received from property is exempt from corporation tax provided it does not exceed £30,00031 (subject to adjustment for shorter accounting periods). If a CASC exceeds these thresholds then it will be required to pay corporation tax on all of the non-member or property profit it receives, and not just the amount above the threshold.
Other tax considerations
CASCs are not exempt from paying Stamp Duty Land Tax whereas charities are. Therefore, if a club is considering a large purchase of land or stocks and shares this may influence the decision as to whether CASC or charity status is preferable.
There are also differences in how the VAT rules are applied to CASCs and to charities, which will be of particular relevance to clubs engaging in construction of new facilities. This is however a detailed topic in its own right and therefore beyond the scope of this article.
4. Consideration of specific issues relevant to charities
Once the "advancement of amateur sport" was recognised as a charitable purpose, the Charity Commission held a consultation in 201132 with a view to clarifying the law and producing guidance to supplement this. Unfortunately, no such guidance has since been produced. Without guidance specifically aimed at the advancement of amateur sport, we must look to the Charity Commission's original guidance on sport dating from 2003, existing case law, general charity law as it applies to all charities and other Charity Commission guidance.
As mentioned in the previous section, charity law applies a different definition to "sport" than Sport England. Charity law will accept as a sport any sport or activity which is "capable of improving physical health and fitness" or which "promotes health by involving physical or mental skill or exertion". Bridge was accepted as a sport, since the Charity Commission was convinced by significant supporting evidence that playing bridge actually improved the participants' mental health. In particular, the Charity Commission was presented with evidence showing that playing bridge lowered the risk of developing Alzheimer's disease by 75%.
However, the fact that charity law requires there to be an improvement of health means that there are a number of "sports" recognised by Sport England which are not recognised under charity law. In its guidance the Charity Commission states that it does not consider angling, ballooning, billiards, pool and snooker, crossbow, rifle and pistol shooting, flying, gliding, motor sports or parachuting to meet the necessary criteria because the actual playing of the sport does not of itself improve health. This was highlighted in the Charity Commission's decision regarding the Cambridgeshire Target Shooting Association where it concluded that although one needed to be physically and mentally fit to succeed in shooting, there were no health benefits actually gained from the participation. The Cambridgeshire Target Shooting Association decision may be the subject of further appeal, but the point remains that if a club cannot demonstrate that the 'sport' which it promotes improves health, then it will likely not be able to register as a charity.
Public Benefit
All charities are required to prove that they provide 'public benefit', which is effectively a two-part test. The first aspect requires the charity to prove that there is an identifiable benefit arising from its activities, taking into account any harm that may arise. The second aspect requires the charity to prove that the identified benefit is publicly available and that any private benefit is at an acceptable level and is incidental to the public benefit being provided.
For many sports clubs, there will be a clearly identifiable benefit in making facilities available and providing the opportunity to participate in sports. The club must make sure that it operates an open membership, allowing all who wish to participate the opportunity to do so subject to any reasonable restriction. This does not necessarily mean that all individuals must have identical opportunities, and it would be acceptable to operate a first team provided that those not in that team had other opportunities to participate. Clubs do though need to be mindful that they do not provide undue levels of private benefit and that their focus remains the advancement of amateur sport. Whereas CASCs are specifically allowed to make some payments to players, it would be difficult for a charity to justify this as an acceptable private benefit which is incidental to the wider benefit being provided. It is also worth noting that the Charity Commission does not generally recognise that the opportunity to spectate sport is a sufficient 'benefit'. A club which restricts direct benefits, such as the opportunity to play, to certain individuals and only provides an opportunity to spectate to the wider public will find it difficult to satisfy the public benefit requirement.
Income conditions
As mentioned in the preceding section, the position with respect to trading differs between CASCs and charities. Whilst the CASC scheme focuses upon whether the income is received from voting members or non-members, charity law looks at the purpose of the trading.40 In charity law there are effectively three types of trading, primary purpose, ancillary and non-primary purpose. Primary purpose trading is trading which of itself directly furthers a charity's purpose. If a sports club is established to advance amateur sport, then the sale of sporting equipment would directly further that purpose and would constitute primary purpose trading. Ancillary trading is trading which does not of itself further the charity's purpose but is ancillary to carrying out that primary purpose. An example would be the sale of drinks to players after a game. Non-primary purpose trading is trading which does not fall in to the other categories and is carried out purely for commercial gain. This would include the sale of food and drinks to the public.
Income derived from primary purpose and ancillary trading is exempt from corporation tax. Income received from non-primary purpose trading is liable to tax subject to an exemption for "small scale" trading. The extent of the small scale exemption is dependent upon the total income of the charity41 but, at its maximum, would allow a charity to receive up to £50,000 from non-primary purpose trading. If a charity exceeds the small scale exemption then corporation tax will be payable on all of the profits received from the non-primary purpose trading, and not just the amount above the threshold.
Whereas CASCs are only able to receive up to £30,000 from property lettings before paying tax, there is no such limit for charities and they can receive an unlimited amount of income from property lettings without paying corporation tax.
Other tax considerations
As mentioned, charities are also exempt from paying Stamp Duty Land Tax whereas CASCs are not, and there are differences in how the VAT rules are applied to CASCs and to charities.
5. Summary and Top tips
The CASC scheme was introduced to provide a scheme of tax reliefs for sports clubs at a time when it was difficult for sports clubs to register as charities. Changes to charity law have now made it easier for sports clubs to register as charities and so sports clubs have an option as to which route to pursue. Given the history, it is understandable that are a number of similarities between the schemes. The broad principles of the schemes are very similar, requiring clubs to focus on providing opportunities for all and a commitment to amateur, rather than elite, sport. We have though noted that there are some technical differences between the schemes and these may mean that CASC or charity status is more or less suitable for particular clubs. In deciding whether it would be preferable to register as a CASC or charity, or to simply remain unregistered, clubs should consider the following points:
Can the club comply with the additional rules and regulations that apply to CASCs and charities? Will it operate an open membership and is its focus truly on promoting amateur sport?
How important will the tax advantages, such as rates relief and ability to claim Gift Aid, be to the club?
Does the club wish to have the permanence of charitable status?
Is the club promoting a physical sport, or a sport that can be said to improve health?
Does the club intend on paying certain individuals to play for the club?
Will the club be purchasing property where SDLT would otherwise be payable?
Will the club be looking to raise income through trading with its members or through activities which directly further its purpose?
Is the club likely to receive a large amount of income from property lettings?
Will the club be constructing buildings?
Related Articles
About the Author

Darren is an associate in the Charity & Social Enterprise Team at Stone King LLP and has significant experience in advising charities, social enterprises and other not-for-profit and community organisations. He has developed a particular interest and specialism in advising sports organisations. He formed part of the Charity Law Association's working party which responded to the Charity Commission's consultation on the advancement of amateur sport and has also written numerous articles and spoken at events to discuss the new regulations regarding community amateur sports clubs.
This email address is being protected from spambots. You need JavaScript enabled to view it.