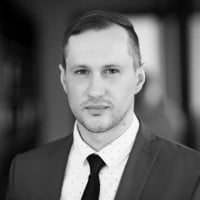 Antanas Paulauskas
Antanas Paulauskas is an Associate Partner at ADLEX law firm, based in Vilnius (Lithuania). Antanas is a sports law attorney, who regularly consults professional athletes, sports clubs, sports federations and other organizations and represent them in litigation both before domestic courts and arbitrations.
During his practice as an attorney-at-law Antanas has contributed significantly to the development of the case law in the field of sports in the Lithuanian courts. Furthermore, he has a significant experience with proceedings before the Basketball Arbitral Tribunal (BAT) being involved in numerous cases before BAT as counsel of the parties.
Antanas holds the LLM from Vilnius University (Vilnius), Master in International Sports Law from ISDE (Madrid) and graduated from the UEFA Football Law Programme. He is an arbitrator at the Sports Arbitration of Vilnius Court of Commercial Arbitration, Deputy Chairman of the Disciplinary Commission at Lithuanian Anti-Doping Agency and a member of the FIDE Fair Play Commission.
Phone: +37065536039
Linkedin: https://www.linkedin.com/in/antanas-paulauskas-749912149/
This email address is being protected from spambots. You need JavaScript enabled to view it.
---