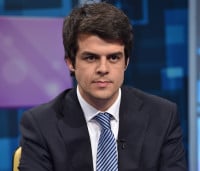 João Paulo Marques
João Paulo Marques is a lawyer registered with the Portuguese Bar Association, currently based in Madeira, Portugal. Despite his background in criminal and commercial litigation, as well as providing legal assistance to foreign clients investing in the island of Madeira, João Paulo has extensive experience in national and international sports law.
Over the last 8 years, João Paulo has had the opportunity to represent players, coaches and clubs before several judicial bodies of national and international sports federations, as well as the portuguese Court of Arbitration for Sport and the Tribunal Arbitral du Sport, in Lausanne.


João Paulo is the co-founder of Marques Barradas Advogados, a portuguese law firm. He was also a member of parliament in Madeira's Legislative Assembly, from 2015 until 2019.
This email address is being protected from spambots. You need JavaScript enabled to view it.
---