Contaminated supplements and the 2015 WADA Code: the legal principles underlying UKAD v. Williams & Warburton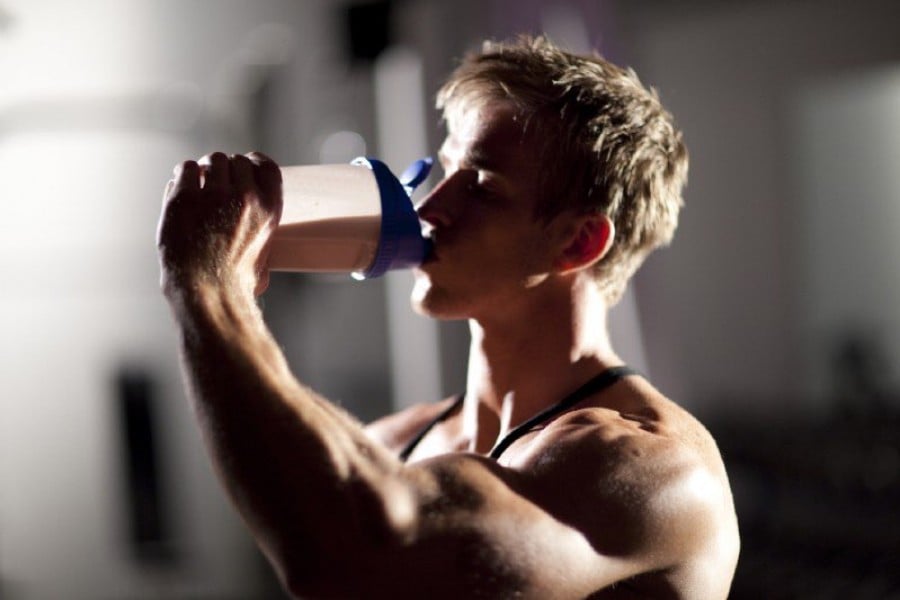 Thursday, 19 March 2015 By Tim Meakin

In January 2015, the National Anti-Doping Panel (NAPD) determined the cases of the athletes Gareth Warburton ("GW") and Rhys Williams (RW),1 who had been charged by UK Anti-Doping (UKAD) with anti-doping rule violations (ARDV) under the WADA Code in the run up to the Commonwealth Games.

The cases related to a contaminated supplement (called "Mountain Fuel") which both athletes did not know contained Prohibited Substances,2 namely, anabolic steroids. Ultimately, sanctions were imposed of six months and four months ineligibility respectively. This author represented Gareth Warburton, and Adam Lewis QC represented Rhys Williams.

This important case has been analysed comprehensively by Tom Rudkin and David Herbert in their article "The Doping Risks of Modern Sports Supplements: UKAD v Williams, Warburton",3 which provides a detailed overview of the facts and commentary on the underlying and wider issues relating to contaminated supplements, in addition to the broader problems faced by sport in general.4

This article takes a slightly different tack to analyse some of the key jurisprudence underlying the case, and offer some practical advice as to how to defend this type of doping proceedings from a respondent's perspective.
THE LEGAL ISSUES AT THE HEARING
The case highlighted three main issues of wider importance.
First, what was the proper legal construction of Rule 40.5(a)5 and Article 10.5.1 of the World Anti-Doping Code 2015 6 ("2015 WADA Code") on the issue of "no fault or negligence" in this type of case?7
Secondly, if there was some fault or negligence then how was Article 10.5.2 of the 2015 WADA Code to be interpreted?8
Thirdly, based on the findings of the NAPD what were relevant factors that would inform sanction?
ISSUE 1: HOW IS "NO FAULT OR NEGLIGENCE" TO BE INTERPRETED UNDER 2015 WADA CODE?
Whilst UKAD expressly accepted that the athletes were "victims…not cheats"9 it nevertheless contended that as the ADRV originated from the use of a supplement then Rule 40.5(a) (no fault) could not apply in practice. Proof that the supplement was contaminated was not of itself evidence that the user acted without significant fault or negligence. This was irrespective on how matters would or would not have turned out differently if alternative action had been taken. UKAD asserted that FINA v Cielo10 made it clear that factor was irrelevant.
The respondents set out to challenge the proposition that no athlete could ever prove "no fault", or negligence in this context. This challenge was based on twin bases that (i) the 2015 WADA Code has widened the scope and approach to this issue, and that panels were now "freed to do justice" in a case;11 and, (ii) that on a proper construction of the case law it was not permissible, or indeed fair, to conclude that the fact that contaminated supplements were taken automatically precludes an athlete from succeeding under this head.
The respondents argued that it was wrong in principle to hold that these types of case could never satisfy the criteria under Rule 40.5(a) / Art.10.5.1 2015 WADA Code. The rule as presently applied set a standard that was not attainable and was out of line with recent case law and the ethos of the 2015 WADA Code itself. As a point of entry, particular mischief for respondents was presented by the commentary to the 2015 WADA Code as Article 10.5.1 stated in terms; "A sanction cannot be completely eliminated on the basis of no fault or negligence in the following circumstances (a) a positive test resulting from a mislabelled or contaminated vitamin or nutritional supplement…".12 The respondents successfully persuaded the NAPD to hold, based on the case law, that the commentary was only persuasive and not determinative on this issue. WADA v USADA and Thompson and WADA v FAW and James were cited in support.13
As to the substantive point; the appropriate approach was demonstrated by the line of cases including FIFA & WADA,14 holding that while this was a rigorous test "…the panel reminds the sanctioning bodies that the endeavours to defeat doping would not lead to unrealistic and impractical expectations as to what athletes have to come up with.."
Moreover recent decisions also fortified the point that now a greater degree of discretion in "no fault" in such cases was permissible. For example, in Clifton Promise v FEI15 and Clifton Pinot v FEI16 the finding was of no fault or negligence. The facts related to a product that had been used frequently on a horse and it had tested negative during that period of use. The horse then subsequently tested positive when using the same product and it was held that a finding of no fault was appropriate (see in particular paragraphs13.9/10). Additionally, in SARU v Chiliboy Ralepelle and Basson a finding of no fault or negligence was made in a case of contaminated supplements taken by two South African rugby players.The players were exonerated of any fault in forthright terms:
"27] We disagree with the submission of SARU that the Players were at fault and that they should have refused to make use of the supplement as the use of supplements were in breach of the SARU guidelines. The management of SARU knew that the medical team of the Springbok team supplied the players with supplements. SARU, one assumes, in fact paid for the supplements. If there is any blame to be apportioned in this matter, SARU should be blamed for not having the supplements tested more comprehensively (as required by their own guidelines – in particular the extract referred to above) and definitely not the players, who relied on the professional assistance and judgment of their medical team, and could in this Committee's view not have been expected to take any other steps in the circumstances."17

Applying that principle to the respondents it was argued that the parallels were clear. The athletes could not have known, or reasonably have known that they had used Prohibited Substances. Moreover, a vital factor was that both athletes had also tested negative whilst using the Mountain Fuel, which could only serve to consolidate their lack of fault or negligence. It was in effect a "trump card" on this issue.
THE NADP DECISION: NO FAULT OR NEGLIGENCE
The NADP dismissed the primary submission on the facts, but in terms of legal principle, there was a broad rejection of an overly restrictive interpretative approach to Article 10.5.1.
Granted that a high standard was imposed and "truly exceptional circumstances" can only apply, but a more practical and fair approach could be adopted.18 The NADP's focus fell initially to the decision in FINA v Cielo, which advanced the proposition that "the comments to the rule [Article 10.5.1] make it clear that wherever there is such contamination or mislabelling of a supplement then a sanction of some sort must be applied and it follows that notwithstanding the definition of "no fault or negligence" in the FINA Rules/WADC some fault or negligence has to be found to exist whenever an Athlete uses a contaminated or mislabelled supplement."19 Importantly, the NADP held that the words "has to be found" did not automatically imply there was some fault or negligence when an athlete takes a contaminated supplement.
The interpretation set out in the FIFA & WADA case20 was therefore preferred; "That it not what the words of the 2009 WADC and the definition of "no fault or negligence" therein provide. They were also used deliberately by WADA being words derived from and well understood by lawyers familiar with civil and common law."….."Rather than the absolute rule of the Cielo kind we prefer (not least because it is consistent with the words of the 2009 WADC) the approach promulgated by a differently constituted CAS panel in FIFA and WADA."21 In addition, further support for this submission was found in FEI v CJS Gai Forest.22
Proving "no negligence no fault" therefore had to be achievable and "reasonableness test" has therefore to be applied. The Clifton Promise and Clifton Pinot cases as well as SARU v and Relapelle and Basson were cited in support.23 Critically, the NADP highlighted that the need to obtain medical advice before taking a supplement was not a principle, but rather a "…relevant factor to be considered in deciding the question of whether an athlete was at fault or negligent."24 It is now clear that in interpreting the 2015 WADA Code, whilst the evidential challenge remains steep, it is no longer to be perceived by respondents as impossible.25
WERE NEGATIVE TESTS DURING THE RELEVANT PERIOD A "TRUMP CARD" ON A NO FAULT CASE?
Some fault was found against the respondents, but what of the status of the negative tests, during the period when the respondents were taking the supplement? This was asserted to "trump" the rules as the respondents could assume that the products were all free from contaminants. The NADP disagreed on the basis that: (1) A negative test was not equivalent to a laboratory test (Clifton Pinot paragraph 13.9 was relied upon26); (2) contaminants may, or may not be evenly spread in a batch or production run and a negative test merely establishes a particular sample is free from any prohibited substance; and (3) of itself, a negative test does not entitle the athlete to continue to take the supplement/product presuming they will be always safe. "The negative test did not trump his fault or negligence before and whilst he continued to take the supplement."27
Continue reading this article...
Already a member? Sign in
Get access to all of the expert analysis and commentary at LawInSport including articles, webinars, conference videos and podcast transcripts. Find out more here.
Related Articles
Written by
Tim Meakin is a barrister at Seven Bedford Row. His practice covers a wide range of sports, including doping cases, and other sports disciplinary cases, child safe-guarding, in addition to specialist personal injury and professional negligence claims (including claims relating to doctors, physiotherapists and coaches). He has been instructed on a wide range of issues from individual sports personnel to major sporting bodies, (including the Rugby Football League, UK Athletics and British Cycling Federation). Tim provides both advice and representation in courts and tribunals and has undertaken a wide range of civil litigation and disciplinary cases before sports governing bodies as diverse as the Football Association, British Gymnastics and the British Canoe Union. Tim also writes on issues relating to Sports Law and he is a member of the British Association for Sport and Law (BASL).