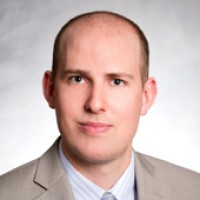 Evan Eliasona
Evan Eliason is a member of the 2013 summer student class at Cassels Brock.
Evan is currently completing the J.D. program at Osgoode Hall Law School. At Osgoode, Evan is an active member of the Entertainment and Sports Law Association (ESLA) and has provided written submissions on prevalent legal issues in sports to the club blog. He looks forward to serving in his capacity as Sports Law Director on ESLA during the upcoming school year.
Prior to attending law school, Evan completed his undergraduate studies in the Honours Bachelor of Business Administration program at Wilfrid Laurier University. Evan completed his degree with a concentration in finance, graduating with distinction from the program. He was actively involved with varsity athletics as a member of the Varsity Basketball Team, and was named an Academic All-Canadian for both academic and athletic excellence. He also served as a teaching assistant for two first year business classes.
Before joining Cassels Brock, Evan worked at Scotia Capital in the gold and precious metals sector in the equity research department. He has also worked in the audit department at Ernst & Young, and in a sales capacity at In-House Solutions. In addition, Evan has completed the Canadian Securities Course.
This email address is being protected from spambots. You need JavaScript enabled to view it.
---