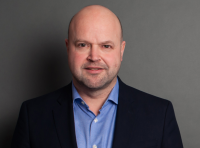 Jonathan Taylor QC
Head of Sport Group London, Bird & Bird
Jon is the head of our Sport Group in London, he advises governing bodies, event organisers and others active in the sector and all major sports on a range of commercial, regulatory and contentious issues.

Jon advise the widest range of sports bodies, from international and national governing bodies to leagues, clubs, and their commercial partners on matters including broadcasting and sponsorship rights, challenges to regulatory decisions, commercial disputes, and regulatory and disciplinary issues including match-sanctioning, match-fixing and doping.


He is an experienced advocate, appearing regularly before the Court of Arbitration for Sport in Lausanne, as well as a range of internal sports tribunals. He was appointed Queen's Counsel in 2017. In 2016, he chaired the World Anti-Doping Agency's Independent Observer team at the Rio Olympics.
Since 2017, he has chaired WADA's Compliance Review Committee, an independent Standing Committee that reports to WADA's ExCo and Foundation Board on issues relating to Code compliance by Signatories.
Alongside his practice, he is the co-editor (with Adam Lewis QC) of the leading UK sports law text, Sport: Law and Practice (3rd Edition 2014). He was also a tutor at University College, Oxford (Tort Law and Administrative Law) in 1992/93 and Director of Studies in Sports Law at King's College, London from 2000 to 2007.

He holds both UK and US law degrees and originally qualified and practised as a commercial lawyer in New York before moving back to the UK in 1997. Since that time I've focused exclusively on advising sports clients.
This email address is being protected from spambots. You need JavaScript enabled to view it.
---