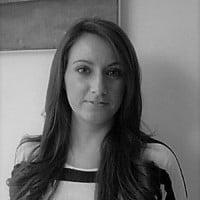 Laura McCallum
Solicitor, Lombardi Associates
Laura is a Scottish solicitor, having qualified in 2013. She obtained her LLB degree at the University of Strathclyde. Prior to joining Lombardi Associates, Laura was a solicitor at two major city law firms in Glasgow. Her legal experience to date spans a variety of practice areas including general dispute resolution, housing law, medical law, personal injury, professional negligence and sports law.
Laura has a keen interest in sports-related legal matters and is due to graduate in July 2018 with a Master degree in International Sports Law, from Spanish educational institution, Instituto Superior de Derecho y Economia (ISDE). Laura provides advice to sport clients across a variety of matters including regulatory, governance and contractual issues. She has a specialist interest in football-related matters, with knowledge of foreign jurisdictions.
Further to the above, Laura regularly writes on sports law issues and has been published in The Journal of the Law Society of Scotland, European Leagues newsletter, LawinSport, Sports Law, Administration and Practice as well as FC Business Magazine. On top of any writing for Lombardi Associates, Laura is also a keen blogger on sports law issues.
Laura holds a number of appointments including British Curling where she is a Non-Executive Director, Scottish Athletics as Company Secretary and is currently on UEFA's pro-bono list of counsel for defending clubs and players on disciplinary charges.
This email address is being protected from spambots. You need JavaScript enabled to view it.
---