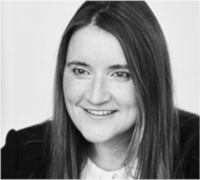 Sarah Crowther QC
Barrister, Outer Temple Chambers

Sarah Crowther QC has a broad practice with areas of focus in personal injury, private international law, clinical negligence and public law and discrimination cases.
Sarah has experience in all claims for injury, illness or accident with an international element, including advising on European law issues especially concerning the EU Motor Insurance Directives and disputes over jurisdiction and applicable law. She has appeared in recent high-profile cases in the Court of Appeal and Supreme Court and is experienced in working with expert evidence of foreign law and handling claims to which foreign law applies.

Regularly acting for both claimants and defendants, Sarah balances a "commercial approach" with a "compassionate nature".

Sarah's public and human rights law practice, founded on her experience of constitutional human rights appeals to the Privy Council, focusses on discrimination, supply of goods and services and employment. She has appeared at all levels from employment tribunal to the Supreme Court in such cases.

Sarah has acted in several of the leading cases on religious rights discrimination, including representing Christian hoteliers who refused to supply same-sex couple with a double-bedded room due to conflict with their religious belief. She is currently appearing in Ashers v Lee concerning whether Christian owners of a bakery can lawfully be required to ice a cake with a message promoting same-sex marriage.

Sarah's clinical negligence work includes birth injury, spinal cord injury and fatal claims. She has appeared successfully at trial in claims concerning consent to treatment following the Montgomery decision and regularly advises on complex breach and causation issues involving multiple expert disciplines.

Her broader personal injury practice encompasses catastrophic injury, road traffic, insurance, employer's liability, sport and asbestos-related illness claims. Sarah acts at High Court level for claimants and defendants.

Sarah played hockey for Cambridge University and Richmond HC, these days is a sporting spectator, including of Blackburn Rovers and Lancashire CCC. Sarah speaks German and some French.
---