Mishcon de Reya LLP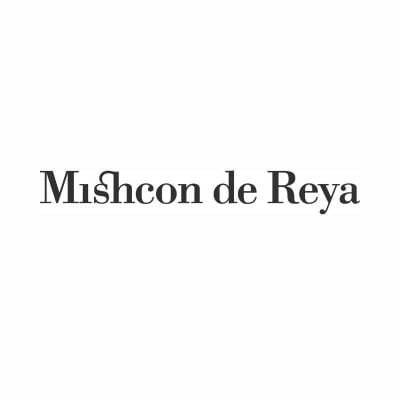 Mishcon de Reya's multi-disciplinary Sports Group has acted on some of the most high profile sports matters in recent years and has a track record of delivering success for our clients. Our dedicated team of contentious and non-contentious lawyers is supported by other experts across the firm who have significant sports experience themselves in areas such as immigration, employment, brand protection, reputation management, real estate and tax. We are international in make-up and outlook – we regularly act for clients from around the world and are fluent in a number of foreign languages.
Our key areas of expertise include regulation (such as financial fair play, multi-club ownership and third party ownership), commercial (including sponsorship and endorsements, image rights and the exploitation and licensing of sports data and intellectual property), sports technology as well disciplinary matters, governance, compliance, and sports integrity. We also have a history of acting on a number of major investments into, and acquisitions of, various sporting assets including football clubs, Formula 1 teams and leagues.
We act in a wide range of sports, including football, esports, motorsport, rugby, boxing, tennis, darts, cricket and snooker.
Our clients include clubs, investors, governing bodies, event-organisers and rights-holders, leading athletes, coaches and agents, professional gamers and streamers as well as an increasing number of sports technology clients. Whichever of these it is, we work closely with our clients and for many of them take on the role of a trusted advisor.
Work highlights include:
Negotiating boxing's first ever $1 billion deal, between Matchroom Boxing and over-the-top subscription sports streaming service DAZN.
Advising Alex 'ALEX' McMeekin, one of the world's most talented Counter-Strike: Global Offensive players, on a $1.65million move from Team Vitality in France to Cloud9 in the USA.
Acting on behalf of the Former Joint Administrators of the Force India Formula One Team in relation to successful defence of a multi-million pound claim brought by an unsuccessful bidder.
Advising sportswear brand Castore on a number of deals, including: their multi-million pound kit sponsorship, retail and licensing deal with Rangers FC and also their kit sponsorship and manufacturing arrangements with West Indies Cricket Club. We also advised the brand on its major endorsement/partnership agreements with Sir Andy Murray and his brand management company 77.
Advising multiple football clubs across the Premier League and the English Football League on regulatory compliance (including third party ownership, safeguarding matters and adherence to financial fair play regulations).
Acting on a number of high profile Premier League, Formula 1 and Premiership Rugby-related sponsorship and kit manufacturing deals and disputes.
Advising a number of fast-growth sports technology and esports clients on a range of contract law, IP and data protection issues.
Acting for the Rugby Football Union as part of its legal panel (including providing a range of commercial, litigation and competition law advice), as well as the Scottish and Italian rugby unions on a range of its most important legal matters.
Providing clubs and players with immigration advice (including both for international players joining English football clubs and for players renouncing their British citizenship in order to play elsewhere).
Advising on a number of football-related acquisitions, including the purchases of Bolton Wanderers FC and Leeds United FC, and the sale of Leyton Orient FC.
Advising on the personal taxation of the assets (including image rights) of a Premier League and international Brazilian footballer as part of the negotiation of a post-nuptial agreement.
Alongside our practice, we are also well known for our commitment to the industry itself.
Last year we relaunched our Sports Law Academy, an academic distance learning programme designed for junior lawyers, athletes, students and non-legal professionals looking to gain a unique practical insight into contemporary sports law issues. Over 1,400 participants have taken part from 46 different countries including from the likes of the Premier League, the International Olympic Committee and UEFA.
The free-to-access programme features eight modules (all of which are accessible remotely) with speakers from Mishcon's Sports Group as well as special guest lecturers from leading sports organisations. To check out some of the SLA material and for the opportunity to Register for the remaining five sessions, see details here.
What people say about us:
"This is exactly how a client relationship should be and I can only wish that other professional service providers would have the same approach vs. being there mainly when "chargeable hours" are on the table."
LEGAL 500 2021
"They're great: strategic, very commercial and really professional yet friendly and nice to work with at the same time."
CHAMBERS AND PARTNERS 2021
"Mishcon de Reya are by and large one of the best law firms I have had the pleasure to work with. Top-notch professionals with deep knowledge and expertise in their respective areas."
LEGAL 500 2021
"They understand the needs of the business. Mishcon give you what you need in an efficient manner"
CHAMBERS & PARTNERS 2020
"Mishcon de Reya LLP's 'hard working' sports team of 'hard negotiators' has strength and depth in contentious, regulatory and disciplinary work across a range of sports"
LEGAL 500, 2020
"Their responsiveness is always top-drawer and they have an ability to see the bigger picture and craft a strategy to suit."
CHAMBERS & PARTNERS 2019
Offices:
Address
Street: Africa House, 70 Kingsway, Holborn
Postcode: WC2B 6AH
City: London
Country: United Kingdom
Contact
Telephone: +44 20 3321 6683
E-Mail: This email address is being protected from spambots. You need JavaScript enabled to view it.
Website: https://www.mishcon.com/
Employees
+44 20 3321 6683
This email address is being protected from spambots. You need JavaScript enabled to view it.

This email address is being protected from spambots. You need JavaScript enabled to view it.
Expertise
Real Estate & Stadiums
,
Compliance
,
Sports Law Advisors
,
Immigration
,
Disciplinary
,
Commercial
,
Governance
,
Reputation Management
,
Employment
,
Regulation
,
Integrity
,
Tax
,
Technology