Match-fixing update: FA's tough new betting laws and Sportradar expand Fraud Detection System with CONCACAF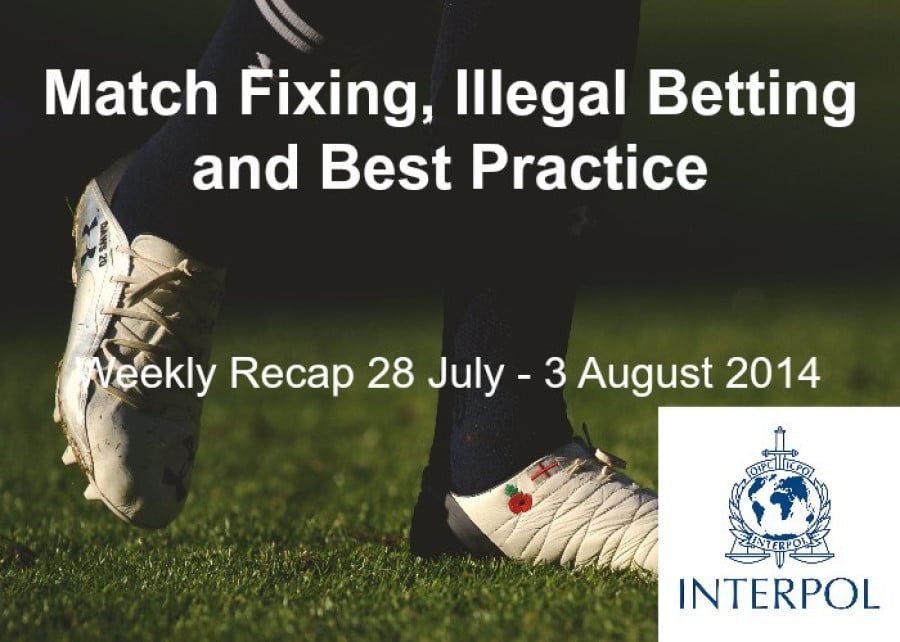 Tuesday, 24 June 2014

The headlines in this week's recap have been dominated by New Zealand's introduction of the Crimes (Match-Fixing) Amendment Bill that has passed its first reading in parliament. Considering match-fixing a form of deception under the Crimes Act 1961, the bill makes it a criminal offence carrying a maximum jail sentence of seven years.

The English FA has also appeared in the news for its good practice. Previously the FA only prohibited football participants from betting on a match or competition in which they were involved or could influence. The new rules that now apply prevent football participants, including club employees and match officials from betting on any football-related matters worldwide. The ban also stipulates that no football participant may instruct any third party to place any bet on their behalf.
CURRENT INVESTIGATION
Bulgaria
Former Bulgarian top-flight goalkeeper Daniel Gyaurov has denied being involved in attempts to manipulate matches at last month's Under-19 European Championship. Gyaurov (20) was arrested after a joint operation involving the interior ministry and the Bulgarian Football Union (BFU), and the investigation is ongoing. Gyaurov, a former Bulgaria youth, Lokomotiv Sofia and Vidima-Rakovski keeper who retired from soccer earlier this year, met some of his old team mates and tried to convince them to throw games at the tournament in Hungary. Coach Alexander Dimitrov told local media "I talked to him and he confessed everything. He seemed very worried, I think he may have been threatened but it's something the investigation should reveal." In Bulgaria, match-fixing and illegal sports betting are criminal offences. Anyone convicted of attempting to manipulate games faces up to six years in jail.
GOOD PRACTICE
CONCACAF, Sportradar
Sportradar has today extended its partnership with the Confederation of North, Central America and Caribbean Association Football (CONCACAF), under which Sportradar will monitor betting on a range of CONCACAF and regional competitions for the 2014-2015 competition period. Sportradar will use its unique Fraud Detection System (FDS) to scrutinise worldwide betting on these competitions, and will alert CONCACAF of any suspicious events or patterns. Sportradar Security Services operate the Fraud Detection System (FDS) for several Confederations, including the AFC and UEFA. This unique system allows the company to monitor betting behaviour and patterns worldwide and to identify suspicious activities. Those findings prove invaluable for sports federations and law enforcement agencies that are looking to pinpoint match-fixers.
EWS, CONCACAF
FIFA subsidiary Early Warning System GmbH (EWS) and CONCACAF have extended a monitoring service agreement to protect the integrity of football as of 17 July 2014. EWS will continue working together with CONCACAF to tackle the threat to the integrity of football in the region by providing CONCACAF with its services, know-how and technical facilities. EWS will monitor betting markets for irregularities and analyse specific match situations. If its analysis indicates strong grounds for suspecting match-fixing, EWS will alert CONCACAF. The partnership started in 2013.
ICSS
The Sorbonne-ICSS Guiding Principles for Protecting the Integrity of Sports Competitions have this week received further government-level backing, this time from leading Sport Ministers from the Community of Portuguese Language Countries (CPLP) at the VII Official Conference of Ministers of Sport and Youth of the CPLP. During the historic and unprecedented meeting, which saw Ministers approve a ground-breaking Resolution on Integrity, Good Governance and Financial Transparency in Sport, the Sorbonne – ICSS Guiding Principles were endorsed by Sports Ministers from nine countries in the CPLP, including Brazil, Portugal and Angola, as well as being highlighted once again as a key development in the fight to protect the integrity of sport. In addition to the Sorbonne-ICSS Guiding Principles, CPLP Sports Ministers also acknowledged other recent developments in the prevention and fight against match-fixing, including the pioneering initiatives by UNESCO and the Council of Europe EPAS.
Already a member? Sign in
Get access to all of the expert analysis and commentary at LawInSport including articles, webinars, conference videos and podcast transcripts. Find out more here.
Related Articles