A year in review: US sports law - agents and team sports labor matters (Part 1)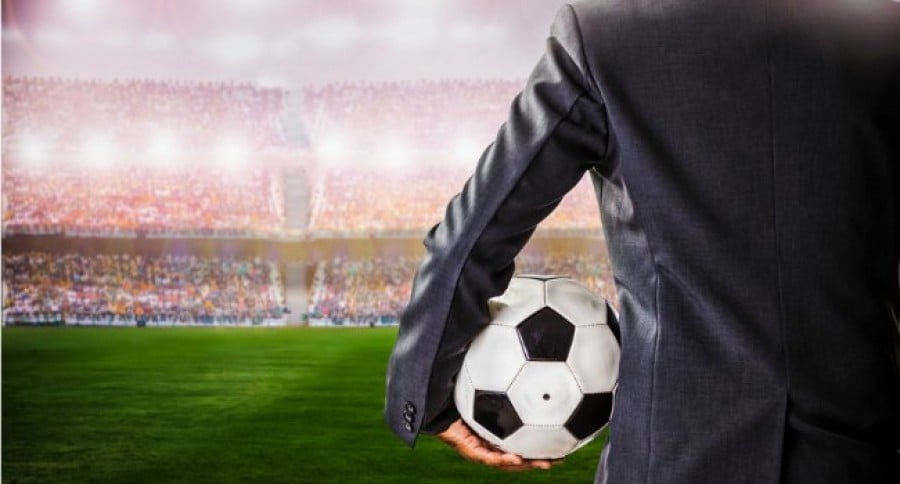 Friday, 05 August 2016

This article provides a broad overview of agent regulation
and team sports – labor matters in the United States of America between May 2015 to May 2016. This content of this article originates from the presentation by Professor Matt Mitten at the annual conference of the Sports Lawyers Association ("SLA") in Los Angeles in May 2016.

For the ease of our readers we have broken down each topic presented by Prof Mitten into a series of articles. The the full update covers the following topics:
Agent Regulation
and Team Sports – Labor Matters;

Team Sports - Non-Labor Matters;
Individual Sports
College, High School and Youth Sports;
Title IX/Gender Equity & Civil Rights;
Intellectual Property & Broadcasting;
Personal Injury and Safety,
Stadiums and Venues;
Sports Betting/Daily Fantasy Sports;
International & Olympic Sports Miscellaneous.
The SLA, a non-profit, international, professional organization whose common goal is the understanding, advancement and ethical practice of sports law. Each year in May the SLA hosts an Annual Conference at which the above topics are presented and debated.
LawInSport would like to thank the SLA and in particular Prof. Mitten for permitting the republication of this work.
Agents & Agent Regulation
In July 2015, the Uniform Law Commission voted to adopt the revised UAAA, which will be submitted to states for adoption.
Agent's Arbitration Award Against Former Player Vacated
A $516,415 arbitration award in favor of NFL agent Drew Rosenhause over a dispute with his former client, NFL wide receiver Desean Jackson, was vacated because the court found "evident partiality" by the NFLPA arbitrator who was paid a fee of $140,000 to work for Rosenhause in connection with a prior dispute. The dispute between Rosenhaus and Jackson, which involves Rosenhaus' allegation he loaned Jackson money that he did not repay, is likely be resolved by another arbitrator.
Team Sports – Labor Matters
Second Circuit Reinstates Tom Brady's Four Game "Deflategate" Suspension
During the 2015 AFC Championship game between the Indianapolis Colts and New England Patriots, Colts linebacker D'Qwell Jackson intercepted a pass by Patriots quarterback Tom Brady just prior to halftime. After the play, Jackson gave the ball to a Colts equipment manager to keep for him as a souvenir. After receiving the football, the equipment manager tested the pressure of the football and found that it was underinflated. NFL rules require footballs to be inflated between 12.5 and 13.5 PSI. At halftime, NFL officials discovered that other footballs used by the Patriots were underinflated. The Patriots led 17-7 at halftime and won the AFC Championship game 45-7. Based on an investigation by attorney Ted Wells that concluded it "was more probable than not" that Brady was "at least generally aware" the footballs used by the Patriots had been deflated below league allowed air pressure, the NFL suspended Brady for four games for "guilty of conduct detrimental to the integrity of, and public confidence in, the game of football" under Article 46 of the NFL CBA. Brady requested an arbitration hearing, and NFL Commissioner Roger Goodell, serving as the arbitrator, upheld this discipline based on his finding that Brady had knowing involvement in the deflation of game balls by New England Patriots' equipment personnel during the 2015 AFC Championship game and willfully destroyed his cell phone containing potentially relevant evidence.
In National Football League Management Council v. National Football League Players Association, 2015 U.S. Dist. LEXIS (S.D. N.Y., September 3, 2015), a New York federal district court vacated Commissioner Goodell's arbitration award. The court determined that Goodell "failed to draw [his] award from the essence of the collective bargaining agreement" because Brady had no notice that a player's involvement in deflating footballs during a game and failure to cooperate in an ensuing league investigation would result in the same discipline (i.e., a four-game suspension) applied to a player who violated the NFL Policy on Anabolic Steroids and Related Substances for the first time.
In a 2-1 decision, the Second Circuit reversed the district court and remanded with instructions to confirm Goodell's arbitration award. The majority observed that the NFL CBA authorized Commissioner Goodell to investigate possible rule violations, impose appropriate sanctions, and to preside at arbitrations challenging his discipline and that the court's "review of labor arbitration awards is narrowly circumscribed and highly deferential." Because Brady and the NFLPA did not contest Goodell's factual findings or dispute his authority to determine Brady's "participat[ion] in a scheme to tamper with game balls" was "conduct detrimental" under Article 46 that justified a four-game suspension, they rejected the district court's ruling that Brady did not have adequate notice that deflation of footballs could result in this discipline and concluded "the Commissioner was within his discretion in drawing a helpful, if somewhat imperfect, comparison to steroid users" to suspend him for four games. Noting that "arbitration is a matter of contract, and consequently, the parties to an arbitration can ask for no more impartiality than inheres in the method they have chosen," they explained "[h]ad the parties wished to restrict the Commissioner's authority, they could have fashioned a different agreement."
Labor Dispute Between U.S. Soccer Federation and Women's National Soccer Team
The U.S. Soccer Federation is suing the Women's National Team Players' Union after the union's attorney claimed that the current labor deal "is legally invalid." This dispute concerns language in a 2013 memorandum of understanding written after the previous CBA between the parties expired. Union Executive Director Richard Nichols allegedly "threatened to repudiate the agreement and its no-strike clause in a negotiating session in New York." United States Soccer Federation, Inc. v. United States Women's National Soccer Team Players Association, No. 1:16-cv-01923 (E.D.Ill. Feb. 3, 2016).
In April 2016, five U.S. Women's National Soccer Team players (Alex Morgan, Megan Rapinoe, Becky Sauerbrunn, Carli Lloyd, and Hope Solo) filed wage discrimination complaints with the Equal Employment Opportunity Commission (EEOC). The players argue they get paid between 38% and 72% of what the members of the U.S. Men's National Soccer Team are paid, although they perform better and generate more money than their male counterparts. The players allege that the only time they are paid the same amount as their male counterparts is during the Olympic Games.
Arbitration Between MLB and Barry Bonds for Collusion
Barry Bonds brought a claim against MLB claiming he could not get a job as a player following the 2007 season due to collusion by MLB to keep him out of the game. Arbitrator Frederic Horowitz ruled in favor of Major League Baseball. Bonds argued through circumstantial evidence that the league must have colluded against him since there were no free-agent players that failed to get a job that had similar numbers to him. While Bonds did have very good numbers following the 2007 season (28 home runs, .480 on-base percentage, and a 1.045 OPS over 126 games), there was nothing directly evidencing collusion between any of the teams. The reason Bonds waited so long to pursue the issue was due to the fact that Bonds wanted to wait for his legal issues relating to BALCO to be resolved. (CBS Sports 8.27.15)
White v. Nat'l Football League, D. Minn., No. 4:92-cv-00906-MJD (Sept. 8, 2015)
NFLPA was unable to convince a federal court to vacate a settlement agreement reached with the NFL that ended the 2011 lockout, pursuant to which it agreed to release "all claims, known and unknown" regarding collusion among NFL clubs during the 2010 season. Judge Michael J. Davis held that "[b]elated regret over that decision is not a basis for relief under [Fed. R. Civ. P.] 60(b)(3)."
MLB and MLPA Enter into Joint Domestic Violence Policy
In the wake of a series of high profile domestic violence cases involving professional athletes, MLB and the MLBPA announced a Joint Domestic Violence, Sexual Assault & Child Abuse Policy. Under the new policy, the league can "suspend players with pay when legal charges are pending in 'exceptional cases.'" This policy authorizes the MLB Commissioner to discipline players "for 'just cause'" even absent a criminal conviction. The commissioner "can place a player accused of domestic violence, sexual assault or child abuse on paid 'administrative leave' for up to seven days before a disciplinary decision, which can be appealed to the sport's arbitration panel." In addition, under this policy the commissioner can wait until the resolution of the criminal proceedings to discipline a player. (SBJ 8.23.15)
Herington v. Milwaukee Bucks, LLC, E.D. Wis., No. 15-cv-1152 (Sept. 24, 2015)
Plaintiff Lauren Herington brought a pending class action suit against the Milwaukee Bucks seeking to recover "(a) unpaid minimum wages for work they performed, but were not paid minimum wage; (b) unpaid overtime wages for time worked in excess of 40 hours per week; (c) liquidated damages; (d) increased wages; (e) injunctive relief; and (f) reasonable attorney's fees and costs. Plaintiffs claim that as a member of the Bucks dance team, dancers had to "perform at home games, make appearances at corporate functions, charity events and other community activities, and appear in an annual swimsuit calendar and other photo shoots and publications." Plaintiff also claims dancers were required to follow appearance policies which were paid on their own. Due to the lack of payment and the amount of money dancers had to pay out- of-pocket, the Plaintiff claims the payments amounted to less than minimum wage for most, if not all workweeks.
Miranda v. Selig, 2015 WL 5357854 (N.D. Cal.)
Class action antitrust suit challenging MLB's controlling the pay and mobility of minor league baseball players. This case was dismissed based on City of San Jose v. Office of the Commissioner of Baseball, 776 F.3d 686 (9th Cir. 2015), which broadly construed MLB's common law antitrust immunity.
Chen v. Major League Baseball, 798 F.3d 72 (2d. Cir. 2015)
The Second Circuit affirmed the lower court's decision to dismiss a class action lawsuit against MLB. The plaintiffs claimed that MLB violated labor law for not paying volunteers of its FanFest festivities, which the court determined is a seasonal event exempted from the coverage of the Fair Labor Standards Act.
Alleged Time Service Manipulation by MLB Clubs
Kris Bryant and Maikel Franco have filed grievances against the Cubs and Phillies, respectively, claiming they were unnecessarily kept in the minor leagues to have their service time manipulated. The players are arguing that the teams have not acted in good faith in regards to the service-time rules.
Aroldis Chapman First Player Suspended under MLB's New Domestic Abuse Policy
Newly acquired Yankee's relief pitcher, Aroldis Chapman, was suspended for 30 regular season games during the 2016 season. Chapman allegedly choked his 22-year- old girlfriend at his Florida residence, but was not charged by police for the incident. Chapman admitted to improper conduct (but not harming his girlfriend) and agreed to not challenge his suspension. MLB's domestic violence policy provides the commissioner with the ability to suspend a player for "domestic violence, sexual assault or child abuse for 'just cause' with no minimum or maximum on the penalty," regardless of whether the accused player is charged with a crime or pleads to the charges. A player may challenge the discipline imposed by the MLB Commissioner before a neutral arbitrator or arbitration panel. (Law 360 3.2.16).
Cuban Baseball Players Can Now Sign Directly with a MLB Team
Cuban citizens can now work in the U.S. and receive salaries from U.S. companies. This change to U.S. policy will allow MLB teams the ability to sign Cuban players directly, eliminating the need for them to defect before they could sign contracts. The entire amount of the salaries earned by Cuban players will paid to them, instead of the past practice of a portion going to the Cuban government. (NY Times 3.16.16).
NBA Fines Los Angeles Clippers Over DeAndre Jordan Signing
The Clippers were fined $250,000 after the team violated league rules when pursuing and attempting to resign then-free agent DeAndre Jordan. The NBA investigated the incident and found the Clippers "had made a presentation to then-free agent on July 2 that improperly included a potential third-party endorsement opportunity." According to the CBA, this violated league rules since teams are unable to arrange additional compensation for players "unless it is included in a contract or is otherwise permitted."
The San Francisco 49ers will institute a Rooney Rule for women and persons of color "for all business-side jobs" (but not football-operations positions such as coaching or scouting), which constitute approximately 75% of the team's positions, thereby becoming the first NFL club to do so (ESPNW.com, 4/26). 

Anthony Bosch Sentence Reduced – U.S. v. Bosch, No. 1:14-cr 20555 (S.D. Fla.) 

Anthony Bosch, the head of Biogenesis and the leader of the Miami doping ring that resulted in the suspension of a number of MLB players for doping offenses, had his sentence for pleading guilty to one count of conspiracy to distribute testosterone and other PEDs reduced from four years to thirty-two months because of his cooperation with federal prosecutors. The information Bosch provided has led to a number of arrests. Along with aiding the federal government, Bosch has assisted MLB with its investigation of players. While his sentence was reduced, other aspects were still kept in place, such as not being allowed to work in the health care industry. (Law 360 1.14.16).