The legal implications of concussion in contact sports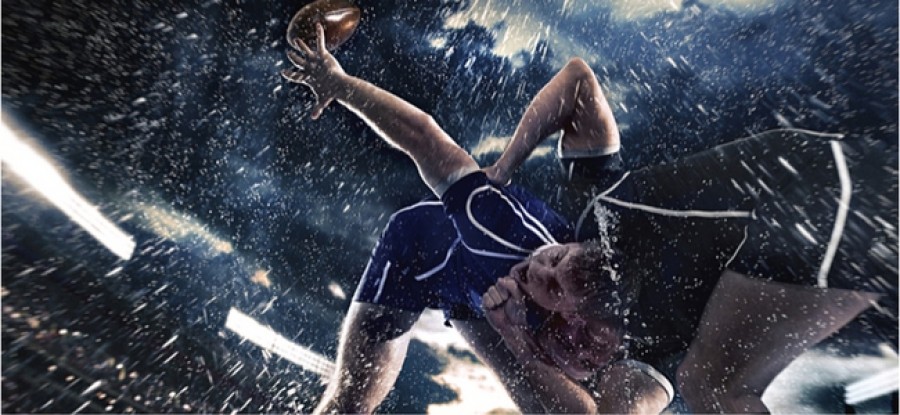 Monday, 12 September 2016

This is an extract from the 'Participation and Safety' Chapter of the Sports Law Yearbook 2015/16 - UK, Ireland and EU, an eBook publication by LawInSport & British Association for Sport and Law.

The Yearbook reviews developing sports law trends in the UK, Ireland and Europe. It contains legal commentary and analysis from over 50 leading sports lawyers and will be of use to students, academics, athletes, coaches, the media, sports business professionals, in-house counsel and lawyers worldwide.

The Yearbook can be downloaded for free by all LawInSport Plus members with an annual subscription. To enjoy all the perks of being a LawInSport Plus member, please register here.

As the Six Nations rugby tournament approached its half way stage in early 2015, the usual media chatter on who might go on to win the championship had been substituted by concern over a number of high profile, concussion-related injuries.1

Concussive injuries sustained by Wales' George North in both halves of the opening game against England; the return of Ireland's Jonathan Sexton against France after a 12-week layoff due to successive head injuries; and Mike Brown's knock in England's home game against Italy have been the dominant images of Six Nations 2015.2

Media comment largely focused on whether existing medical protocols – suggesting minimum rest periods of 21 days for players – were or were not being fully enforced and why it appeared that players were returning to the field of play within mere minutes of suffering an apparently concussive blow.

More importantly, a number of sports physicians argued vehemently that even if the then pitch side concussion protocols for the Six Nations were adhered to strictly, they were simply not of a standard that sufficiently protected the long term welfare of rugby players.3

This piece reviews the possible legal implications for contact sport, and particularly rugby union, relating to concussion.
The duty of care at elite level
The primary duty of care for rugby players' welfare lies with the sport's world governing body, World Rugby, and its various national representative bodies. These organisations are, rightly, sensitive to criticism on the matter of head injuries, the incidence of which rose 59 per cent in English rugby in 2013-14 compared to the previous season and thus making concussion the most common match injury for rugby players for the third straight year.4
An example of that sensitivity in 2015 can be seen in Ireland where, in light of what it called "disappointing and inaccurate commentary in the media by individuals with no medical expertise", the Irish Rugby Football Union (IRFU) took the unprecedented step of issuing a press release on what it called the "medical management"5 of Jonathan Sexton. The IRFU noted that Sexton's return to play for the 2015 Six Nations had been sanctioned by independent neurologists in France and Ireland, his club doctors, as well as the Irish and French Rugby Federation's medical teams.
Similarly, the RFU has highlighted that when Mike Brown was knocked out, following a collision with Italy's Andrea Masi, he was attended to promptly by 13 England support staff and medics.6 In addition, the Welsh Rugby Union (WRU) was cleared of any wrongdoing by a World Rugby investigation into its the handling of George North's injuries.
That World Rugby investigation, with input from a global expert independent Concussion Advisory Group, acknowledged that, although North should not have returned to play, WRU medics and the independent doctor acted within the "framework of information"7 they had at the time and would have taken a different course of action had they had direct pitch-side visibility or access to TV replay footage of the incident. Consequently, World Rugby is now considering both whether television match official technology can be expanded to identify head injuries as they happen on the field and giving medical staff access to pitch-side video footage8.
But what of safety at the lower levels of rugby?
All of this risk prevention is welcome and necessary - and was the subject of much self-congratulation by World Rugby at its seventh World Rugby Medical Commission Conference9 to tackle injury prevention held in October during the 2015 World Cup; but all of it applies, almost exclusively, to elite level rugby. The vast majority of those who play rugby union at an amateur level are unlikely in their career to be assessed by as many medics as Sexton had access to in early 2015.10 Multi-angle, pitch-side video replays are available only in a handful of rugby stadiums globally. For many games at schoolboy and at amateur level, 13 supporters, not to mind medical staff, would be welcome.
This is not to be facetious about the matter because, after all, a concussive injury is one of brain trauma, the acute and chronic impact of which can be devastating as to examples from Ireland demonstrate.11 A schoolboy from Northern Ireland, Benjamin Robinson12, died in 2011 after losing consciousness in a game for his school. A subsequent coronial inquest attributed his death to second impact syndrome – the first holding of its kind in the UK – which is when the brain swells rapidly after a person suffers a second concussion before symptoms from an earlier hit to the head have subsided. In 2014, the High Court in Dublin approved a €2.75 million damages settlement to another schoolboy who suffered serious head injuries playing school rugby.13 Liability for negligence was admitted by his school and for his hospital treatment. The boy had been hurt by a knee to the head in rugby training 18 days prior to coming on as a substitute in the game, despite protocol indicating that he should have been side lined for 23 days.
How is concussion being dealt with at the lower levels?
A key aspect of the debate on concussion in rugby and other sports is, therefore, how it is being dealt with at the school and amateur, but more player–populated, levels of the game. Speaking to an Irish Parliamentary Health Committee meeting on concussion in sport in October 2014, Professor John Ryan, a consultant in emergency medicine in a Dublin hospital and Leinster's team doctor, said the number of 14 to 18-year-olds reporting with head injuries increased by 41 per cent between the 2012/13 and 2013/14 sporting seasons.14 In response to this evidence, and speaking to the Irish Times, a leading paediatric neurosurgeon, Dr Michael Carter, said simply: "In the childhood game I think we should be more conservative [about implementing protocols and mandatory rest periods] than we are."15
Carter's views are interesting, both as a self-confessed "rugby parent" and as a neurologist. In a recent editorial in the British Medical Journal16, he excoriated the culture of school rugby17:
"Schools, coaches, and parents all contribute to a tribal, gladiatorial culture that encourages excessive aggression, suppresses injury reporting, and encourages players to carry on when injured. It is fascinating how rugby sidesteps many safeguards intended to ensure pupil wellbeing. Schools now require comprehensive risk assessments for seemingly innocuous activities, yet every Saturday teams of children square up against each other in contests that may result in severe injuries to some."
In addition, a recent meta-analysis of research on concussion injuries published in the British Journal of Sports Medicine18 (and driven by Professor Allyson M Pollock19 of the Centre for Primary Care and Public Health at Queen Mary University) estimated a probability of 11.4% of a child or adolescent rugby union player in England sustaining a concussion over a season, equivalent to between one and two players in every school or club youth rugby team sustaining a concussion every season on average.
The pieces in the BMJ and BJSM both highlighted that compared to countries such as New Zealand, there is a lack of reliable data through routine monitoring and reporting in schools and amateur clubs and in hospital emergency departments in England in order to inform prevention. This data, sporadic at present, is vital to making informed decisions on player welfare.20
The legal implications of concussions
Outside of the medical implications, there may also be legal implications to this concussion debate. In 2015, the NFL in the US, the biggest sports league in the world with an annual turnover of $10billion, continued the process of concluding a $1billion collective settlement of about 250 lawsuits taken by about 5,000 former NFL players.21 The original lawsuits had accused the NFL, over a period of decades, of hiding what it knew about the acute and chronic impact of concussion and head injuries on NFL players. The NFL, although not admitting legal liability under the terms of settlement, has admitted that it expects about one-third of its near 20,000 retired players to suffer from diseases such as Alzheimer's or moderate dementia.
Central to the NFL players' claim, which has also inspired class actions for sports-related head injuries in college sport, NCAA22, ice hockey NHL23 and even "soccer"24 – was that the NFL knew about but hid the impact of concussion from players. In contrast, in rugby union the argument is not that World Rugby is failing to adequately warn players of the dangers posed by concussions– far from it – more the argument is whether existing concussion protocols are sufficiently caring and cautious of long term player welfare.
Bluntly, if such protocols are not adequate, a vulnerability to medical negligence cases arises for entities such as World Rugby and indeed, rugby clubs, schools and officials.25British sport has been here before. Professional boxer Michael Watson successfully sued the British Boxing Board of Control, receiving nearly £1million in damages for the inadequate medical care given to him ringside, after he suffered chronic brain trauma during a world title fight in 1991.26
Boxing
And boxing is an interesting sport in this regard. The British Medical Association have long wanted it banned because in their view it and MMA are the only sports which reward direct, intentional violence to the head with scoring points.27 That debate28 is for another day, but it is of interest that recently Frank Warren, the well known boxing promoter, commented that in Britain any professional boxer who is stopped in a bout is suspended for at least 28 days, regardless of the circumstances.29 Should that boxer be knocked out or suffer excessive punishment to head or body, he receives a minimum suspension of 45 days, which would include sparring, and in either case no boxer would be allowed to fight on until receiving medical clearance from a British Boxing Board of Control doctor. Warren compared this to,
"rugby and football too – where there are growing concerns about the alarming brevity of head-injured players returning to action, often only after a few minutes."
Warren has a point and it is one that the authorities in many other contact sports should heed. When it comes to head injury, in any sport and at any level; if in doubt, sit it out.
Mike Webster
Finally, and given that this section is about player injury in the context of the so-called concussion "crisis" in contact sport, if there is one article that it worth reading on the topic it is one published recently in the Atlantic Monthly reflecting on the American football career of Mike Webster. 30
Iron Mike Webster was a Pittsburgh Steelers and NFL legend – four Super Bowls, 9-time Pro Bowler, Hall of Famer, 245 NFL games – and was known as player who played hurt. On retirement he suffered amnesia, dementia, and depression.
His life and marriage fell apart and he was occasionally homeless.31 After his death aged 50, Webster became the first former NFL player diagnosed with the neurodegenerative disease CTE and thus Webster is sometimes known as "patient zero". 32
In 2005, his estate sued the NFL on the grounds that Webster had been disabled at the time of his retirement and was owed over US$1 million in disability payments under the NFL's then retirement plan. The claim – in effect the first of its kind and an inspiration to others and the basis of a soon to be released Hollywood movie Concussion33 – was successful and upheld on federal appeal.34
It is hoped that in 10 years' time contact sports on this side of the Atlantic will not face similar litigation from disabled players.
This is an extract from the Sports Law Yearbook 2015/16 - UK, Ireland and EU, an eBook publication by LawInSport & British Association for Sport and Law.
The Yearbook can be downloaded for free by all LawInSport Plus members with an annual subscription. To enjoy all the perks of being a LawInSport Plus member, please register here.
Manali Kulkarni