Jurisdiction Disputes: When Can National Bodies Hear FIFA-Related Employment Claims?
Friday, 30 September 2022 By Gong Xiaoyan, Liu Jiahe

In the field of football, employment-related disputes involving foreign players, coaches or other foreign-related factors usually fall under the jurisdiction of FIFA's Football Tribunal such as the Dispute Resolution Chamber (DRC) or the Players' Status Chamber (PSC). However, the parties often face difficulties such as language barriers, time costs and excessive monetary costs in the dispute resolution process.

As an alternative, FIFA's Regulations on the Status and Transfer of Players (Regulations) stipulates that employment-related disputes involving foreign players, coaches or other foreign-related factors may be decided by a national dispute resolution body, provided that certain conditions are met. After reviewing the relevant FIFA cases, the authors found that the DRC and PSC have relatively stringent conditions to determine whether national dispute resolution bodies have jurisdiction. These conditions are primarily stipulated in FIFA Circular no.1010[1] and the FIFA National Dispute Resolution Chamber (NDRC) Standard Regulations. If the conditions are not strictly met, the jurisdiction of FIFA over such disputes cannot be excluded.

This article analyses three cases that the authors are aware of in which the DRC/PSC ruled that national dispute resolution chambers/bodies have jurisdiction over employment-related disputes involving foreign factors. The aim is to provide football clubs with clarity on the matter when signing jurisdictional clauses in the relevant contracts with foreign coaches or foreign players. It looks at:
Already a member? Sign in
Get access to all of the expert analysis and commentary at LawInSport including articles, webinars, conference videos and podcast transcripts. Find out more here.
Related Articles
Written by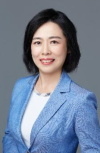 Gong Xiaoyan is a partner at East & Concord Partners. She provides legal services for a large number of sports associations and administration centers for sports, including but not limited to Chinese Football Association, China Athletic Association, China Anti-Doping Agency of General Administration of Sports of China, administration centers covering swimming, volleyball, table tennis and badminton, winter sports, shooting and archery, weightlifting, wrestling and jujitsu, chess and canoeing, Culture Center of General Administration of Sports of China, Institute of Sports Medicine of General Administration of Sports of China and Beijing Sports Competitions Administration Center. In addition, she has also represented many anti-doping cases of athletes on international platforms as well as cases concerning international sports arbitration between foreign players and sports clubs.
This email address is being protected from spambots. You need JavaScript enabled to view it.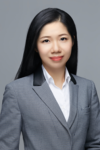 Liu Jiahe is a Counsel at East & Concord Partners. She graduated from ISDE with a Master in International Sports Law and is also a member of the Athletes Committee of the Chinese Football Association. She was a former full-time legal counsel of the Asian Football Confederation (AFC).
This email address is being protected from spambots. You need JavaScript enabled to view it.