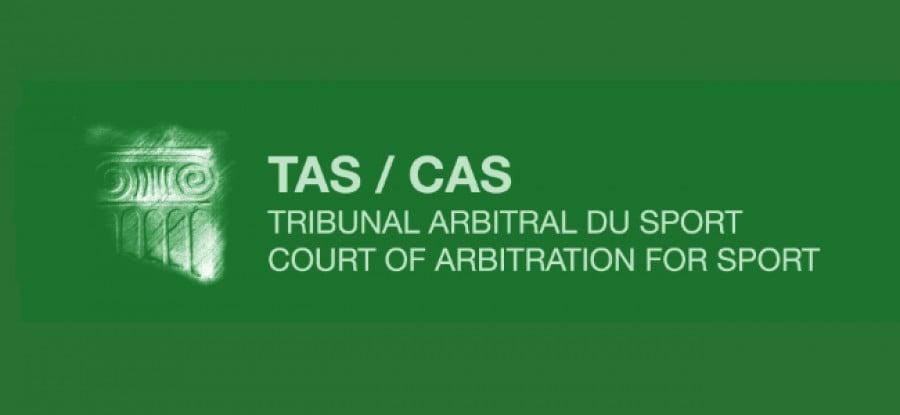 Press Release
4th November 2019
The Court of Arbitration for Sport (CAS) will hear the appeal filed by the World Anti-Doping Agency (WADA) against the Chinese swimmer Sun Yang and the Fédération Internationale de Natation (FINA) on Friday, 15 November 2019.
The hearing will commence at 9.00am and conclude at approximately 8.30pm and be held at the Fairmont Le Montreux Palace in Montreux, Switzerland. A public viewing area will be available for written media and members of the public to observe the proceedings. Access to the public viewing area will be strictly controlled and advance registration is required. Observers seated in the public viewing area must in no way interfere with the orderly conduct of meetings and must follow the instructions issued by the CAS and by the security staff at all times.
From the moment the hearing starts, all or parts of the hearing will be available by livestream on the internet. The proceedings will be conducted in English. At the conclusion of the hearing, no decision will be announced. The arbitral panel will start its deliberations and the final decision will be issued at a later date.
Photographers and video media will be allowed in the hearing room briefly at around 8:30am and will be required to leave before the hearing starts. During the hearing, in order for the proceedings to be conducted in an orderly manner, cameras will not be allowed in the hearing room. A media work room will be available nearby.
Persons wishing to register for access to the public viewing area (including those who have already sent an application in a different manner) must send the following information by email exclusively to This email address is being protected from spambots. You need JavaScript enabled to view it.:
Applicant's full name (include all individual names for groups or broadcast/media teams (including technicians)
Title/position (for each person registering); media: specify if written media (full access) or photo/video media (no access to the hearing room after the hearing has started)
Name of the organisation being represented
Email address (for each person registering)
Mobile telephone number (for each person registering)
Access to the public viewing area will be issued on a first-come-first-serve basis, with priority to media representatives. Successful applicants will receive a confirmation message setting out the process for retrieving their access passes.
Further information regarding the programme of the day and the proceedings will be announced in a few days.