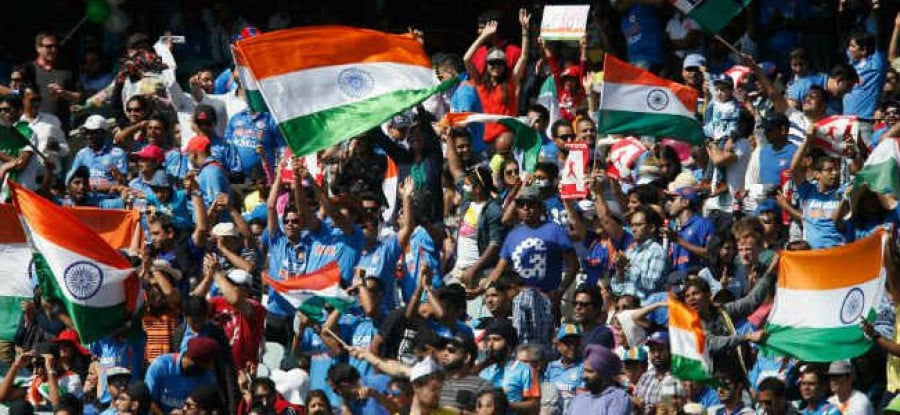 This week we found out about several match-fixing investigations which are being carrying out in different continents and sports such as football, basketball and tennis.
With regards to good practice, India has announced that the Council of Sports, an advisory body for the Ministry of Youth affairs and sports, will duly advice the government of its findings.
CURRENT INVESTIGATION
Korea (Rep. of)
Police said Wednesday that they would send evidence of a match-fixing allegation involving Anyang KGC head coach Jeon Chang-jin to the prosecution shortly. Jeon had been under investigation since May on suspicion of placing illegal bets on the Internet gambling site Sports Toto on three occasions against his own team, the KT Sonicboom, during the 2014-2015 season. After the season, he moved to his current team. "We'll refer the case to the prosecution, asking it to indict him without detention," a police officer said. Police initially asked the prosecution to request an arrest warrant for him, but the prosecution rejected it, saying they had already secured enough evidence. Police suspect that Jeon deliberately made his team lose by benching team members who were playing well instead of those who played poorly.
Source: Lee Kyung-min, "Basketball coach to be indicted for match-fixing", 22 July 2015, Korea Times, https://www.koreatimes.co.kr/www/news/nation/2015/07/116_183292.html
Mexico
Mexico's win over Panama in the 2015 Gold Cup semifinal on Wednesday has been shrouded in controversy, stemming from how both teams played to how the match was officiated.
CONCACAF president Alfredo Hawit has issued a statement regarding the performance of referee Mark Geiger during the match, via EmpireofSoccer.com's Mark Fishkin.
Mexico got a 2-1 victory in the match to set up a Gold Cup final against Jamaica on Sunday, but the way it happened drew the ire of fans and analysts everywhere.
Panama was reduced to 10 men in the first half after Geiger deemed that Luis Tejada elbowed Francisco Rodriguez. More controversy followed when Geiger later awarded Mexico a penalty in the 89th minute after Roman Torres was adjudged to have handled the ball following an attempted clearance. Mexico won the game after Geiger awarded a second penalty in extra time, which Andres Guardado converted.
Panama Football Federation president Pedro Chaluja said after his country's loss that he wanted FIFA and CONCACAF to look into a possible match-fixing scandal, via ESPNFC.com.
Source: Adam Wells, "Referee Admits Game-Altering Errors in Mexico vs. Panama 2015 Gold Cup Semifinal", 25 July 2015, World Football, https://bleacherreport.com/articles/2531090-referee-admits-game-altering-errors-in-mexico-vs-panama-2015-gold-cup-semifinal
Netherlands
The Tennis Integrity Unit is investigating the tennis match between two Kazakhstani players in the challenger tournament in Scheveningen on Wednesday for match fixing. The three sets between the two players showed suspicious patterns on the gambling market, NRC reports.
The two players involved are Aleksandr Nedovyesov and Andrey Golubev. Nedovyesov beat Golubev with 2-6, 7-6 and 6-2. Betting office Unibet Group signaled the match as suspicious at the TUI. "The prices on the global market fluctuated so that they gave reason for concern", Eric Konings, integrity manager at Unibet Group told NRC. The gambling behavior favored Golubev midway through the second set at 6-2 and 3-3, while on the gambling market Nedovyesov was the favorite for victory at that stage. Given the state at that time, it is illogical. Another suspicious sign is that Golubev made error after error in the tiebreak of the second set – faults, a double serve fault and hitting balls into the net. Nedovyesov won the tiebreak and then the match.
In May a match between the two in Aix-en-Provence followed a similar pattern, but then with Golubev as the winner.
Source: Janene Van Jaarsveldt, "Tennis match-fixing under investigation after Hague event", 24 July 2015, NL Times, https://www.nltimes.nl/2015/07/24/tennis-match-fixing-under-investigation-after-hague-event/
Serbia
The Serbian Football Association (FSS) has opened an investigation following reports that a first division match between Red Star Belgrade and city rivals OFK was rigged.
"The FSS integrity officer has launched an internal inquiry into reports that several individuals exerted pressure on OFK Belgrade players and staff during the halftime interval of their league match against Red Star on Sunday," the FSS said on Thursday. "Match officials have already been interviewed about events that took place before, during and after the fixture."
Visiting Red Star, the 1991 European Cup winners, won the game 6-2 after trailing 2-0 at halftime on the opening day of the 16-team championship. Belgrade media was awash with reports after the game that unidentified individuals stormed into the OFK dressing room at halftime and asked them to "take their foot off the gas pedal". Some former and current Serbian coaches also expressed concern that Red Star's comeback was too good to be true given the comical nature of the goals that OFK conceded.
Officials and players from both teams denied any wrongdoing. Having fallen 2-0 behind, Red Star scored four goals in 10 minutes early in the second half before a late brace by Antigua and Barbuda striker Joshua Parker sealed the rout.
Source: AP, "Serbian FA launches inquiry into alleged match-fixing", 24 July 2015, Eurosport, https://asia.eurosport.com/football/serbian-fa-launches-inquiry-into-alleged-match-fixing_sto4831596/story.shtml
GOOD PRACTICE
India
The Indian government on Friday formed an 'All India Council of Sports', an advisory body for the ministry of youth affairs and sports.
"The Govt. of India has constituted 'All India Council of Sports'. The council will be an advisory body for the ministry of youth affairs and sports. While the advice rendered by the council will be duly considered by the government, it will not be binding and obligatory on the government. The council may organise national, international conferences, seminars, symposia etc, for promotion of sports and games in the country," an official release said.
The council will be headed by a president in the rank of minister of state and will include four members of parliament, sports personalities, coaches, sports experts, sports administrators, Sports Authority of India (SAI) director general, National Anti-Doping Agency (NADA) director general, officials from the sports ministry, representatives from national sports federations, Indian Olympic Association (IOA), corporate bodies and NGOs.
Source: AP, "All India Council Of Sports Constituted", 24 July 2015, Focus News, https://focusnews.com/sports/all-india-council-of-sports-constituted/90640/
ILLEGAL BETTING
India
Flagging involvement of unaccounted money in cricket betting, especially IPL, the Special Investigation Team on black money today asked the government to put in place measures to control the menace.
"... it is apparent that illegal activity of cricket betting requires to be controlled by some provisions which are deterrent to all the concerned."
"... considering the fact that large amount of black money is generated and used in this sector, it is suggested that some appropriate legislative directions or rules or regulations are required to be put in place to curb the menace of such betting," said the Special Investigation Team (SIT) in its third report.
Citing a study, the panel headed by Justice MB Shah (retd) said betting in sports, which is illegal, creates a wide scope for black money generation.
The SIT noted that the Indian Premier League (IPL) has been marred by betting and spot-fixing scandals and involvement of huge amount of black money.
"As per news reports, some of the players are paid more than the payment slabs prescribed by the BCCI, with certain amount paid through legitimate means and some in black."
"During the IPL 2013 season, in a sport fixing scam, several cricketers were arrested for accepting money from bookies to throw away matches," it said.
Source: AP, "Curb betting in cricket to check black money: SIT", 24 July 2015, Tribune India, https://www.tribuneindia.com/news/sport/curb-betting-in-cricket-to-check-black-money-sit/110796.html
LEGISLATION
India
New Delhi: Highlighting the problem of match-fixing which had rocked Indian cricket in 2000 with the former captain Mohd Azharuddin's name cropping up, a court on Saturday expressed anguish that "no laws have been enacted till date to cover these situations."
"It may be worth the while to mention here that a similar situation in regard to fixing of players had arisen in the year 2000 vis-a-vis the famous players Azharuddin and others."
"A preliminary inquiry was conducted by CBI but it was reported that no offence under the penal statute of India was made out against these players who had indulged in session/match-fixing."
"Despite being aware of the situation, no laws have been enacted till date to cover these situations," Additional Sessions Judge Neena Bansal Krishna said.
Source: AP, "No laws till date to cover match-fixing", 26 July 2015, IBN Live, https://www.ibnlive.com/cricketnext/news/no-laws-till-date-to-cover-matchfixing-court-548697-78.html
ODDS AND ENDS
Italy
Over 100 figures have been deferred to the Disciplinary Commission, but Catania and Teramo risk demotion for sporting fraud. The recent police investigation into potential match-fixing and irregularities has now spread to the sporting justice system.
The FIGC prosecutors deferred over 100 people to the Disciplinary Commission, including 36 clubs, in Serie B and Lega Pro. Of these clubs, seven are accused of direct responsibility, which would see them automatically demoted if found guilty. The first verdicts will be by mid-August with an appeal expected to be delivered by the end of that month.
Source: AP, "Fraud charges for Catania and Teramo", 22 July 2015, Football Italia, https://football-italia.net/69570/fraud-charges-catania-and-teramo
SENTENCES/SANCTIONS
Indonesia
An Indonesian national who played an integral role in conspiring to fix a SEA Games football match was sentenced to 30 months in prison.
Quoting from Channel News Asia, the bribe was a reward to arrange for the Timor Leste football team to lose their match against Malaysia on May 30 - an offence under the Prevention of Corruption Act, said the Corrupt Practices Investigation Bureau (CPIB).
Nasiruddin, a registered football referee in Indonesia, was previously hit with a 10-year ban by Indonesian football authorities for accepting bribes from various teams. Nasiruddin was in Singapore twice in March to meet another co-conspirator, Singaporean Rajendran R Kurusamy, who wanted to know players in the Indonesia or Timor Leste football teams who would be interested in helping to fix matches. He then paid for a former Timor Leste football player, Moises Natalino De Jesus, to meet Rajendran in Batam. He told Moises that he would give a certain amount of money to members of the Timor Leste football team who could help by ensuring they lost against Malaysia.
Moises then introduced the men to Orlando, the third co-conspirator and team manager of the Timor Leste SEA Games football team.
The quartet met in Singapore at the Orchid Country Club on May 28. At their meeting, Rajendran agreed to give Orlando S$15,000 to help arrange for the Timor Leste team to lose the match. He also offered each player who helped to lose the game S$4,000 each.
Hours after this meeting, the Corrupt Practices Investigation Bureau (CPIB) arrested the four men.
Source: AP, "SEA Games football match-fixing: Indonesian sentenced to 30 months' jail", 23 July 2015, Goal.com, https://www.goal.com/en-my/news/5687/sea-games/2015/07/23/13813472/sea-games-football-match-fixing-indonesian-sentenced-to-30