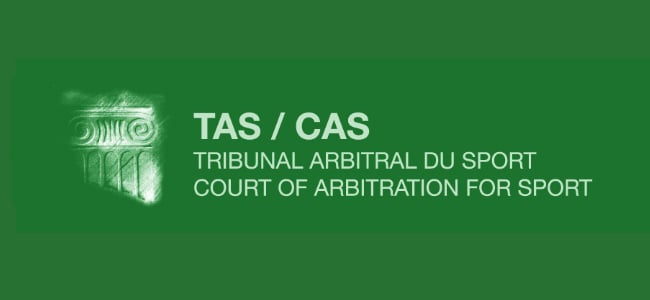 Press Release
This article is written in English with a French translation underneath.
17 August 2015 - The Court of Arbitration for Sport (CAS) has issued a Consent Arbitral Award in the arbitration procedure between the International Association of Athletics Federations (IAAF), the Turkish Athletic Federation (TAF) and the Turkish middle distance runner Asli Cakir-Alptekin.
The Consent Arbitral Award ratifies a settlement agreement signed between the parties relating to abnormal values found in blood samples collected from the athlete between July 2010 and October 2012. Ms Cakir-Alptekin is found to have committed a second anti-doping rule violation, after a first one committed in 2004, and shall serve a period of ineligibility of eight years, to expire at midnight on 9 January 2021. Furthermore, all competitive results obtained by the athlete from 29 July 2010 onwards are disqualified, and all related titles, awards, medals, points and appearance money are forfeited. This includes in particular the Olympic gold medal won in London in 2012 and the gold medal won at the European Championships in the same year.
In January 2013, the IAAF charged the athlete with an anti-doping rule violation on the basis of her
Athlete Biological Passport. The athlete's case was heard by the TAF Disciplinary Board which ruled in December 2013 that no penalty should be imposed on her. The IAAF disagreed with the TAF decision to exonerate the athlete and referred the case to the CAS. During the course of the CAS procedure, before a hearing could be held, the parties negotiated and concluded their settlement agreement which is ratified in the Consent Arbitral Award. The proceedings before the CAS are now closed.
The Consent Arbitral Award is published in full on the CAS website: www.tas-cas.org/en/jurisprudence/recent-decisions
UN ACCORD EST INTERVENU DANS L'AFFAIRE IAAF C. FEDERATION TURQUE D'ATHLETISME ET ASLI CAKIR-ALPTEKIN : L'ATHLETE EST SUSPENDUE PENDANT 8 ANS
17 août 2015 – Le Tribunal Arbitral du Sport (TAS) a rendu une sentence «d'accord parties» (transaction) dans le cadre de la procédure d'arbitrage entre l'Association Internationale des Fédérations d'Athlétisme (IAAF), la Fédération turque d'athlétisme (TAF) et la coureuse de demi-fond turque Asli Cakir-Alptekin.
La sentence d'accord parties ratifie une transaction signée entre les trois parties et relative à des valeurs anormales trouvées dans les échantillons sanguins prélevés chez l'athlète entre juillet 2010 et octobre 2012. Asli Cakir-Alptekin a été reconnue coupable d'une deuxième infraction antidopage, la première ayant été commise en 2004, et devra par conséquent subir une période de suspension de huit ans expirant à minuit le 9 janvier 2021. En outre, tous les résultats obtenus par l'athlète depuis le 29 juillet 2010 sont annulés et tous les titres, récompenses, médailles, points et primes y relatifs sont également annulés. Cela inclut en particulier la médaille d'or olympique gagnée à Londres en 2012 et la médaille d'or obtenue lors des Championnats d'Europe la même année.
En janvier 2013, l'IAAF a établi que l'athlète avait commis une violation du règlement antidopage après examen de son passeport biologique. Cette affaire avait d'abord été jugée par le comité disciplinaire de la TAF qui a décidé en décembre 2013 qu'aucune sanction ne devait être imposée à l'athlète. L'IAAF a ensuite contesté la décision de la TAF d'exonérer l'athlète et a décidé de soumettre le cas au TAS. Au cours de la procédure devant le TAS et avant qu'une audience ne puisse être tenue, les parties ont négocié et ont conclu leur transaction qui est désormais ratifiée dans une sentence d'accord parties. La procédure devant le TAS est désormais terminée.
La sentence d'accord parties (rédigée en anglais) est publiée sur le site internet du TAS: www.tas-cas.org/en/jurisprudence/recent-decisions