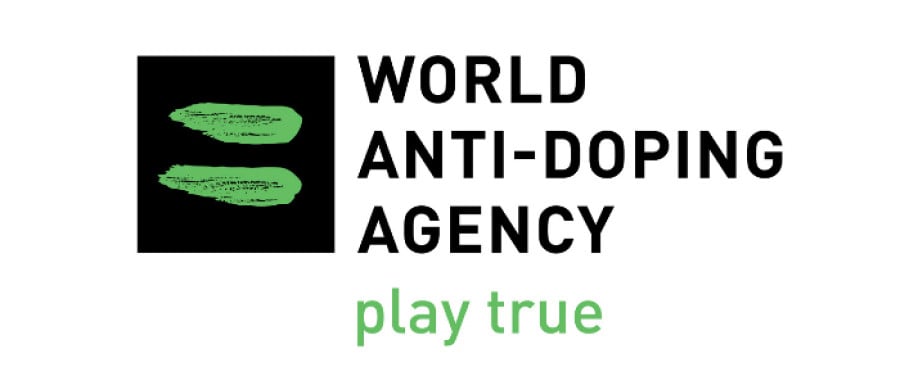 English
Press Release
10th January 2020
The World Anti-Doping Agency (WADA) confirms that, today, it filed a formal request for arbitration with the Court of Arbitration for Sport (CAS) in Lausanne, Switzerland, to resolve the dispute related to the non-compliance case against the Russian Anti-Doping Agency (RUSADA).
This request for arbitration was filed in accordance with the process outlined in the International Standard for Code Compliance by Signatories (ISCCS, Article 10.4.1) and it will be resolved by the CAS Ordinary Arbitration Division. Under Article 23.5.7 of the World Anti-Doping Code (Code), third parties may apply to intervene within 10 days of the date of this press release.
The issue relates to the discovery by WADA of the manipulation of Moscow Laboratory data that were retrieved by WADA as part of post-reinstatement conditions imposed by WADA in September 2018 when RUSADA was reinstated as compliant. The WADA Executive Committee (ExCo) unanimously decided on 9 December 2019 to endorse a recommendation of the independent Compliance Review Committee to declare RUSADA as non-compliant for four years and impose a range of strong consequences, which include Russia's exclusion from participating in, bidding for or hosting major sporting events held in that time, including the Olympic and Paralympic Games and World Championships organized or sanctioned by Code Signatories. As part of these consequences, athletes from Russia may only participate in the covered events where they are able to demonstrate that they are not implicated by the situation in Russia.
On 27 December 2019, RUSADA formally disputed the ExCo decision. As per the special provisions applicable to the Ordinary Arbitration Procedure contained within section R38 of the CAS Code of Sports-Related Arbitration, WADA has filed for arbitration as the claimant. Within that application, WADA has included the name of the respondent (RUSADA) and a brief statement of the facts of the case. WADA is represented in these proceedings by Ross Wenzel and Nicolas Zbinden of Swiss law firm Kellerhals Carrard, both of whom have extensive experience in successfully litigating doping cases, including against Russian athletes. Once the panel is nominated and the panel issues timelines, WADA will file a full brief with CAS.
In accordance with Article 23.5.9 of the Code, any CAS decision in relation to the non-compliance, the proposed consequences and/or the proposed reinstatement conditions will be binding and must be recognized and enforced by all Code Signatories.
Française
L'AMA dépose une requête officielle au TAS afin de régler son différend avec RUSADA
10th janvier 2020
L'Agence mondiale antidopage (AMA) confirme avoir déposé aujourd'hui une requête d'arbitrage officielle auprès du Tribunal arbitral du sport (TAS) à Lausanne, en Suisse, en vue de régler le différend lié au cas de non-conformité de l'Agence antidopage russe (RUSADA).
Cette requête a été déposée conformément au processus établi dans le Standard international pour la conformité au Code des signataires (SICCS, article 10.4.1) et sera traitée par la Chambre d'arbitrage ordinaire du TAS. En vertu de l'article 23.5.7 du Code mondial antidopage (le Code), des tierces parties peuvent demander d'intervenir dans les 10 jours suivant la date de ce communiqué de presse.
Le différend découle de la découverte par l'AMA de la manipulation de données du laboratoire de Moscou, que l'Agence a récupérées dans le cadre des conditions qu'elle avait imposées en septembre 2018 lorsqu'elle avait rétabli la conformité de RUSADA. Le Comité exécutif de l'AMA a décidé à l'unanimité, le 9 décembre 2019, d'approuver la recommandation du Comité indépendant de révision de la conformité de déclarer RUSADA non conforme pour quatre ans et d'imposer une série de conséquences importantes. Celles-ci incluent notamment l'interdiction pour la Russie de participer à de grandes manifestations sportives – y compris les Jeux olympiques et paralympiques et les championnats du monde organisés ou sanctionnés par des signataires du Code –, d'en organiser ou de faire acte de candidature pour en organiser, durant cette période. Les conséquences proposées stipulent également que seuls les sportifs russes en mesure de démontrer qu'ils ne sont aucunement associés à la situation en Russie pourront participer aux manifestations concernées.
Le 27 décembre 2019, RUSADA a formellement contesté la décision du Comité exécutif de l'AMA. Conformément aux dispositions spéciales applicables à la procédure d'arbitrage ordinaire décrite à la section R38 du Code de l'arbitrage en matière de sport du TAS, l'AMA a déposé une requête d'arbitrage comme partie demanderesse. Dans cette requête, l'AMA a indiqué le nom de la partie défenderesse (RUSADA) ainsi qu'une brève description des faits. L'AMA est représentée dans cette affaire par Ross Wenzel et Nicolas Zbinden du cabinet d'avocats suisse Kellerhals Carrard. Tous deux ont une vaste expérience en matière de cas de dopage impliquant des sportifs russes. Une fois que le panel d'arbitres sera constitué et que celui-ci aura fixé un échéancier, l'AMA fera parvenir un dossier complet au TAS.
Conformément à l'article 23.5.9 du Code, toute décision du TAS concernant la non-conformité, les conséquences proposées et les conditions de rétablissement proposées sera contraignante et devra être reconnue et appliquée par tous les signataires du Code.