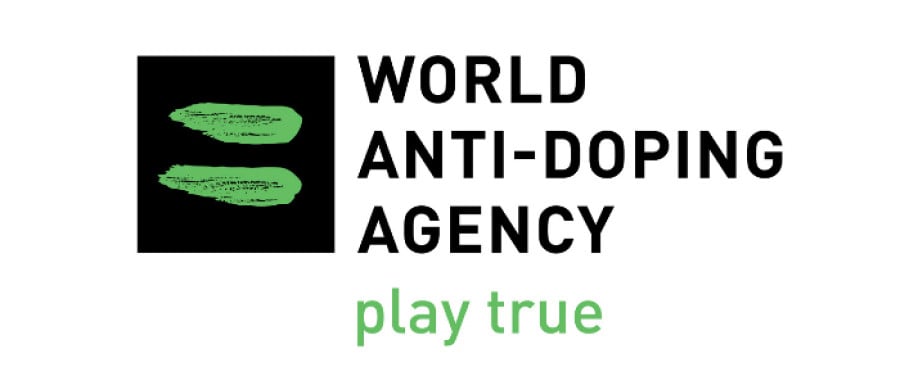 English
Press Release
27th January 2020
In another effort for the protection of clean sport, the World Anti-Doping Agency (WADA) is pleased to launch the ADeL for Medical Professionals course on its Anti-Doping e-Learning Platform (ADeL) today to coincide with UNESCO's International Day of Education.
This new online course is aimed at medical professionals, which includes sports physicians or any other professional involved in the diagnosis, treatment or rehabilitation of athletes; such as, physiotherapists, general practitioners, sports nutritionists and pharmacists. Recognizing the important role they all play in protecting clean sport, the course outlines how medical professionals can operate effectively in line with the anti-doping rules; how they can support athletes in meeting their responsibilities under the World Anti-Doping Code (Code); and, therefore, how they can help prevent doping.
WADA Director General, Olivier Niggli, said: "WADA is very pleased to launch ADeL for Medical Professionals on UNESCO'S International Day of Education. Among other things, this course reaffirms education as a fundamental activity in the protection of Clean Sport. Clean Sport education plays a key role in protecting athletes, and increasing access to relevant, research-based education for all our stakeholders is one of our key priorities."
WADA Director, Education, Amanda Hudson, added: "We are confident that this course will benefit medical professionals working with athletes, helping them understand anti-doping and how their medical practice, decision-making and advice must always support a Clean Sport ethos. Medical professionals that are educated regarding anti-doping can benefit athletes by providing them with accurate anti-doping advice and positively influencing their values and behaviors. These are core responsibilities under the Code. WADA encourages Anti-Doping Organizations to promote ADeL for Medical Professionals within their respective communities and to support their need to be educated."
WADA has also developed a special course titled ADeL for Medical Professionals at Major Games in collaboration with the International Olympic Committee (IOC). This course, which can also be accessed on the ADeL platform, focuses on the specific knowledge required of medical professionals, such as team doctors that are attending a major sporting event, and includes guidance on managing and bringing medication to the Olympic Games as well as information on the IOC's No-Needle Policy. Completion of the ADeL for Medical Professionals at Major Games course is a pre-requisite for team doctors registering for the upcoming Tokyo 2020 Olympic and Paralympic Games.
To complete both courses, simply register on ADeL or log in to your existing account and scroll to the Library section. The courses are mobile-friendly and can be easily accessed through smart phones or tablets. In addition, WADA has created an ADeL User Guide in order to help users navigate through the platform.
While the course is initially being launched in English, WADA will work with stakeholders around the world to translate ADeL for Medical Professionals into further languages.
Française
27 Janvier 2020
L'AMA lance un cours en ligne pour les professionnels de la santé
Dans un nouvel effort de protection du sport propre, l'Agence mondiale antidopage (AMA) est heureuse de lancer aujourd'hui, Journée internationale de l'éducation de l'UNESCO, ADeL pour les professionnels de la santé sur sa plateforme d'apprentissage en ligne (ADeL).
Ce nouveau cours en ligne est destiné aux professionnels de la santé, notamment aux médecins du sport et aux professionnels qui interviennent dans le diagnostic, le traitement ou la réhabilitation des sportifs, tels que les physiothérapeutes, les omnipraticiens, les nutritionnistes sportifs et les pharmaciens. Reconnaissant le rôle important qu'ils jouent dans la protection du sport propre, ce cours précise comment les professionnels de la santé peuvent travailler efficacement en respectant les règles antidopage, aider les sportifs à assumer leurs responsabilités en vertu du Code mondial antidopage (le Code) et, par conséquent, contribuer à la prévention du dopage.
« L'AMA est très heureuse de lancer ADeL pour les professionnels de la santé à l'occasion de la Journée internationale de l'éducation de l'UNESCO, a déclaré le directeur général de l'AMA, Olivier Niggli. Ce cours réaffirme notamment que l'éducation est une activité fondamentale dans la protection du sport propre. L'éducation antidopage joue un rôle clé dans la protection des sportifs, et l'amélioration de l'accès à une éducation pertinente et fondée sur la recherche pour tous nos partenaires est l'une de nos priorités. »
« Nous sommes convaincus que ce cours profitera aux professionnels de la santé qui travaillent auprès des sportifs, car il les aidera à comprendre la lutte antidopage et la façon dont leur pratique médicale, leur prise de décision et leurs conseils doivent toujours soutenir une philosophie du sport propre, a ajouté la directrice du département Éducation de l'AMA, Amanda Hudson. Les professionnels de la santé qui sont familiarisés avec la lutte contre le dopage peuvent aider les sportifs en leur fournissant des conseils précis et en influençant positivement leurs valeurs et leurs comportements – des responsabilités fondamentales en vertu du Code. L'AMA encourage les organisations antidopage à promouvoir ADeL pour les professionnels de la santé au sein de leurs communautés respectives et à répondre à leur besoin d'éducation. »
L'AMA a également conçu un cours spécial intitulé ADeL pour les professionnels de la santé lors de grandes manifestations, en partenariat avec le Comité international olympique (CIO). Ce cours, qui est également accessible sur la plateforme ADeL, met l'accent sur les connaissances précises exigées des professionnels de la santé tels que les médecins d'équipe présents lors d'une grande manifestation sportive. Il comprend également des conseils sur la gestion et le transport de médicaments lors des Jeux olympiques ainsi que des informations sur la Politique « sans seringues » du CIO. La réussite du cours ADeL pour les professionnels de la santé lors de grandes manifestations est une condition préalable à la participation des médecins d'équipe aux prochains Jeux olympiques et paralympiques de Tokyo 2020.
Pour suivre ces deux cours, il vous suffit de vous inscrire sur ADeL ou de vous connecter à votre compte existant et de vous rendre à la section Bibliothèque (Library). Les cours sont adaptés aux appareils mobiles et facilement accessibles à partir de téléphones intelligents ou de tablettes. En outre, l'AMA a créé un Guide d'utilisation de la plateforme AdeL (en anglais) afin d'aider les utilisateurs à naviguer dans la plateforme.
Le cours est uniquement offert en anglais pour l'instant, mais l'AMA travaillera avec ses partenaires du monde entier pour traduire ADeL pour les professionnels de la santé dans d'autres langues.