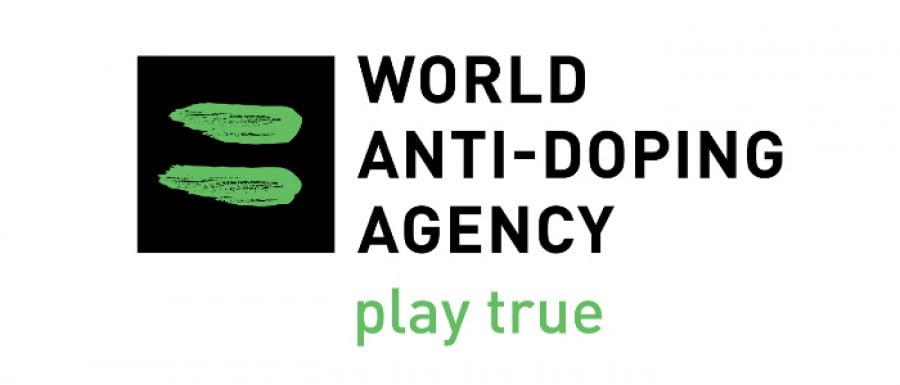 Press Release
This article is written in English with a French translation underneath.
29 September 2015 - Please note that, on 16 September, the World Anti-Doping Agency's Executive Committee approved the 2016 List of Prohibited Substances and Methods, which is now available on WADA's website in English. The List will come into force on 1 January 2016.
"WADA leads an extensive consultative process annually that results in the updated Prohibited List," said Craig Reedie, President, WADA. "Our Expert Group considers such sources as scientific and medical research; trends; and, intelligence gathered from law enforcement and pharmaceutical companies in order to stay ahead of those that wish to cheat," he continued. "The 2016 List had a few modifications from last year."
Updated annually, the List is one of five International Standards that are mandatory for all signatories of the World Anti-Doping Code (Code). It designates what substances and methods are prohibited in- and out-of-competition; and, which substances are banned in particular sports. According to the Code, if a substance or method is found to meet two of three criteria (enhances performance, poses a threat to athlete health, violates the spirit of sport), then it could be considered for placement on the List.
The List's annual revision process is led by WADA and involves extensive consultation, which begins with a draft being circulated for comment amongst stakeholders. The comments are considered by WADA's List Expert Group, which then presents its conclusions to WADA's Health, Medical and Research Committee (HMRC). Once this process is concluded, the HMRC makes recommendations to WADA's Executive Committee, which are discussed before making a final decision during its September meeting.
Languages and Formats
As of today, the 2016 Prohibited List, the Summary of Modifications, and the Monitoring Program are available for download on WADA's website in English. French and Spanish will follow shortly.
Stakeholders wishing to translate the List into other languages are kindly asked to signal their interest at This email address is being protected from spambots. You need JavaScript enabled to view it., by 23 October.
As has been the case in recent years, the List will be made available as an iPhone app and on other mobile devices effective 1 January 2016.
---
L'AMA PUBLIE LA LISTE DES INTERDICTIONS 2016
Le 29 septembre 2015 - Veuillez noter que le Comité exécutif de l'Agence mondiale antidopage a approuvé le 16 septembre la Liste des substances et méthodes interdites 2016, qui peut maintenant être consultée sur le site de l'AMA en version anglaise. Cette liste entrera en vigueur le 1er janvier 2016.
« Chaque année, a expliqué Craig Reedie, président de l'AMA, nous menons un processus consultatif exhaustif afin de mettre à jour la Liste des interdictions. Notre groupe d'experts prend en compte diverses sources, dont les études scientifiques et médicales, les tendances et les renseignements obtenus des forces de l'ordre et des entreprises pharmaceutiques, de manière à garder une longueur d'avance sur les tricheurs. La Liste 2016 comporte quelques modifications par rapport à celle de l'an dernier. »
Révisée annuellement, la Liste constitue l'un des cinq Standards internationaux que doivent obligatoirement respecter tous les signataires du Code mondial antidopage (le Code). Sur cette liste figurent les substances et les méthodes qui sont interdites pendant les compétitions et hors compétition, ainsi que les substances qui sont bannies dans certains sports. Selon le Code, si une substance ou une méthode répond à deux des trois critères (elle améliore la performance, elle constitue un risque pour la santé du sportif ou elle est contraire à l'esprit sportif), alors elle sera susceptible d'être incluse dans la Liste.
Le processus de révision annuelle de la Liste est dirigé par l'AMA et prévoit des consultations exhaustives : au début, un document préliminaire est soumis aux commentaires des partenaires. Leurs observations sont passées en revue par le groupe d'experts Liste de l'AMA, qui présente ensuite ses conclusions au Comité Santé, médecine et recherche de l'AMA. Une fois le processus terminé, ce comité fait ses recommandations au Comité exécutif de l'AMA, qui en discute avant de prendre une décision définitive lors de sa réunion du mois de septembre.
Langues et formats
En date d'aujourd'hui, la Liste des interdictions 2016, le Résumé des modifications et le Programme de surveillance peuvent être téléchargés sur le site Web de l'AMA, en version anglaise. Les versions française et espagnole suivront sous peu.Les partenaires souhaitant faire traduire la Liste dans d'autres langues sont invités à écrire à l'adresse This email address is being protected from spambots. You need JavaScript enabled to view it., d'ici le 23 octobre, pour signifier leur intérêt.Comme par les années passées, la Liste sera offerte sous forme d'application iPhone et pourra être consultée sur d'autres appareils mobiles à partir du 1er janvier 2016.