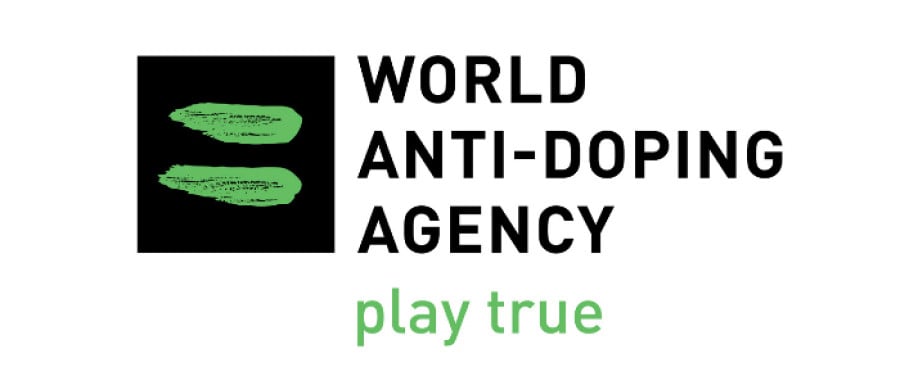 English
Press Release
18th September 2019
Today, the World Anti-Doping Agency (WADA) published its 2018 Annual Report. This Report outlines the Agency's various activities last year that, alongside its partners, have led to a strengthened global anti-doping system. Under the title 'The Right Way Together', the Annual Report is an important element of WADA's commitment to accountability and transparency.
With WADA's vision and 11 key strategic priorities guiding the way, the Annual Report demonstrates how WADA is performing against these and how progress continues to be made.
WADA's extensive activities related to World Anti-Doping Code (Code) compliance monitoring, investigations, science, education, data protection, capacity-building and others, continue to form the framework of the Agency's day-to-day efforts.
WADA President Sir Craig Reedie said: "While 2018 was another challenging year for WADA, we are proud to say that it saw a number of important and far-reaching decisions being made that better equipped the Agency to pursue our evolving mission as the global regulator of clean sport.
"In September 2018, the Executive Committee (ExCo) decided to reinstate the Russian Anti-Doping Agency as compliant with the Code, breaking a long-running impasse and, in the process, enabling WADA to gain access to the all-important Moscow Laboratory data and samples that are now being used to bring more cheats to justice. And in November, the approval by the Foundation Board (Board) of a raft of wide-ranging governance reforms will make WADA more independent and more representative of our stakeholders, for the good of clean sport around the world.
"Helping fund WADA's increased activities, in November 2017 and May 2018 the Board approved increases to the Agency's 2017 budget by 8% each year between 2018 and 2022. This commitment demonstrates the importance of WADA's mission and the faith that the Board maintains in its management.
"Working with and listening to all our stakeholders in every aspect of the Agency's mandate remains the defining constant that leads to our progress. This Report is a snapshot of WADA's collaborative achievements alongside its partners to strengthen clean sport around the world."
Regarding WADA's partners, in their joint message in the Report, Sir Craig and Director General Olivier Niggli "acknowledge and thank the 158 volunteers, which make up WADA's Board, ExCo, Standing Committees, Ethics Panel, and Expert and Advisory Groups. Like most sporting bodies, our talented and dedicated volunteers are the backbone of the Agency. Without their engagement, time and expertise, the Agency and clean sport would simply not advance."
With an actual 2018 budget of USD 35.4 million, WADA closed out the year with a workforce of 117 people employed at its headquarters in Montreal, Canada, and its offices in Cape Town, Tokyo, Lausanne, and Montevideo. Together, the WADA team collaborates day-in and day-out with its partners to preserve the integrity of sport and uphold the values of fair play for athletes worldwide.
In keeping with our sustainability efforts, the Annual Report is being published online.
Française
18 Septembre 2019
L'Agence mondiale antidopage (AMA) a publié aujourd'hui son Rapport annuel 2018, qui résume les diverses activités que l'Agence a menées l'année dernière avec ses partenaires afin de renforcer le système antidopage mondial. Sous le thème « Ensemble sur la bonne voie », ce Rapport annuel s'inscrit comme un élément important de l'engagement de l'AMA envers la responsabilité et la transparence.
Le Rapport annuel 2018 témoigne des résultats de l'AMA en regard de sa vision et de ses 11 priorités stratégiques ainsi que des progrès qu'elle continue de réaliser. La vaste palette d'activités de l'AMA, de la conformité au Code mondial antidopage (le Code) en passant par les enquêtes, la science, l'éducation, la protection des données et le renforcement des capacités, entre autres, continuent de guider les efforts quotidiens de l'Agence.
« 2018 a été une autre année exigeante pour l'AMA, a déclaré le président de l'AMA, Sir Craig Reedie, mais nous sommes fiers de pouvoir dire que de nombreuses décisions importantes ont été prises afin de mieux outiller l'Agence dans la poursuite de sa mission à titre d'organisme mondial de réglementation du sport propre. »
« En septembre 2018, le Comité exécutif a décidé de rétablir la conformité de l'Agence antidopage de Russie au Code, dénouant ainsi une longue impasse et permettant à l'AMA d'accéder aux données et aux échantillons du laboratoire de Moscou, qui sont de la plus haute importance et qui sont maintenant utilisés pour traduire davantage de tricheurs en justice. En novembre, le Conseil de fondation (le Conseil) a approuvé une série de réformes de gouvernance ambitieuses qui permettront à l'AMA d'être plus indépendante et plus représentative des parties prenantes, pour le bien du sport propre dans le monde entier. »
« Pour aider à financer les activités croissantes de l'AMA, le Conseil a approuvé à deux reprises, en novembre 2017 et en mai 2018, une hausse du budget de l'Agence de 8 % par année entre 2018 et 2022. Cet engagement démontre l'importance de la mission de l'AMA et la confiance du Conseil à l'égard de sa direction. »
« Le fait de travailler avec l'ensemble de nos partenaires et de les écouter à propos de tous les aspects du mandat de l'Agence reste une constante qui génère d'importants progrès. Ce Rapport donne un aperçu des réalisations de l'AMA, dans un esprit de collaboration avec ses partenaires, afin de renforcer le sport propre partout dans le monde. »
Dans leur message conjoint, Sir Craig et Olivier Niggli, directeur général de l'AMA, saluent et remercient « les 158 bénévoles qui composent le Conseil, le Comité exécutif, les comités permanents, ainsi que les groupes d'experts et les groupes consultatifs de l'AMA. Comme dans la plupart des organisations sportives, nos bénévoles compétents et dévoués sont l'épine dorsale de l'Agence. Sans leur engagement, leur temps et leur expertise, l'Agence et le sport propre ne pourraient tout simplement pas avancer. »
Avec un budget de 35,4 millions de dollars US en 2018, l'AMA a conclu l'année avec un effectif de 117 employés répartis entre son bureau principal de Montréal et ses bureaux du Cap, de Tokyo, de Lausanne et de Montevideo. L'équipe de l'AMA travaille en constante collaboration avec ses partenaires pour assurer l'intégrité du sport et défendre les valeurs du « franc jeu » pour les sportifs du monde.
Dans l'esprit de nos efforts visant la durabilité, ce Rapport annuel est publié en ligne.