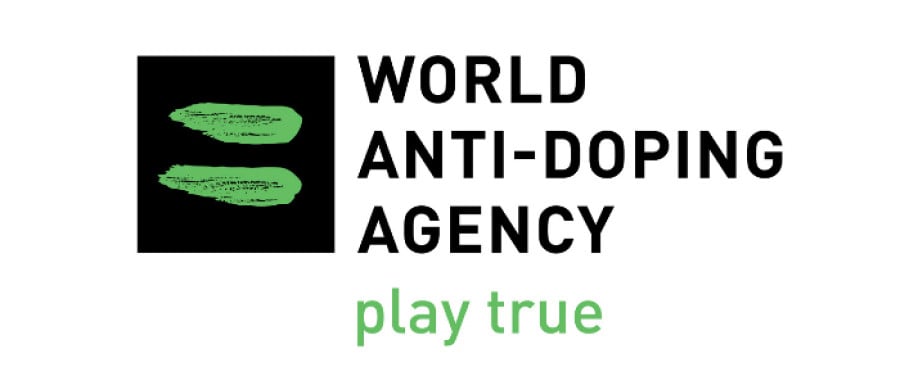 English
Press Release
22nd October 2019
The World Anti-Doping Agency (WADA) is pleased to publish the following proposed drafts of the 2021 World Anti-Doping Code (Code) and International Standards (Standards), which will be presented for discussion by stakeholders during the Fifth World Conference on Doping in Sport, taking place from 5-7 November 2019 in Katowice, Poland; and, presented for endorsement respectively by WADA's Executive Committee (ExCo) – as relates to the Standards – and Foundation Board (Board) – as relates to the Code – at the conclusion of the Conference on 7 November 2019.
In December 2017, WADA initiated the 2021 Code Review Process, which consisted of three distinct consultation phases for the Code and two for the Standards; during which, stakeholders received successive draft revisions; and, their feedback and recommendations were fed back to the eight distinct drafting teams. All successive drafts were published on WADA's website.
WADA Management is confident that the Review Process, which was reported upon on multiple occasions to WADA's ExCo and Board, was extensive and transparent – ensuring that all stakeholders had the opportunity to contribute to the practical improvement of the global anti-doping program. For the Code Review alone, the drafting team held 123 meetings and received over 2,000 comments. The Agency is grateful to all the stakeholders for their high-quality feedback; and to the drafting teams that have delivered on this momentous effort that will result in greater protection for Clean Sport.
Legal Opinion regarding the 2021 Code
WADA is also pleased to publish the French version of a Legal Opinion by Judge Jean-Paul Costa, former President of the European Court of Human Rights. Judge Costa rendered his opinion on the 2021 Code, in his capacity as consultant to WADA. His opinion refers to the compatibility of proposed new measures in the Code with international standards relating to human rights and his comments were incorporated within the proposed draft. [The English version will be posted to WADA's website next week.]

Development and Implementation Guide for Stakeholders
To assist Signatories in their adjustment to, and implementation of, the Code and the Standards, at a later date, WADA will implement a 2021 Code Stakeholder Support Program; and, will work in collaboration with its partners. The aim of the Support Program is to provide simplified guidance for Signatories on what is required by 1 January 2021 when the 2021 Code comes into effect.
In the meantime, we are pleased to provide a Development and Implementation Guide for Stakeholders, which touches upon the Support Program and summarizes other matters of importance related to the Review Process; in particular:
the significant changes between the current 2015 Code and the proposed Code;
the significant changes between the current Standards and the proposed Standards; and
a summary of the key topics being addressed in the new Standards.
Française
L'AMA publie les projets du Code mondial antidopage et des Standards internationaux 2021
22nd Octobre 2019
L'Agence mondiale antidopage (AMA) a le plaisir d'annoncer la publication des projets du Code mondial antidopage (le Code) et des Standards internationaux (les Standards) 2021, qui seront présentés pour discussion aux partenaires dans le cadre de la Cinquième Conférence mondiale sur le dopage dans le sport, du 5 au 7 novembre 2019 à Katowice, en Pologne. Ces versions les plus récentes (seulement disponibles en anglais pour l'instant) seront soumises à l'approbation du Comité exécutif – en ce qui concerne les Standards – et du Conseil de fondation (Conseil) – en ce qui concerne le Code – de l'AMA à la fin de la Conférence mondiale, le 7 novembre 2019.
En décembre 2017, l'AMA a lancé un processus de révision du Code en trois phases de consultation pour le Code et deux pour les Standards, au cours desquelles plusieurs versions successives ont été soumises aux partenaires. Les recommandations et commentaires reçus par l'AMA ont ensuite été transmis aux huit équipes de rédaction. Toutes les versions provisoires successives ont été publiées sur le site de l'AMA.
La direction de l'AMA estime que le processus de révision, qui a fait l'objet de multiples rapports au Comité exécutif et au Conseil de l'Agence, a été exhaustif et transparent, permettant à tous les partenaires de contribuer à l'amélioration pratique du Programme mondial antidopage. Dans le cadre de l'examen du Code seulement, l'équipe de rédaction a tenu 123 réunions et reçu plus de 2000 commentaires. L'AMA remercie tous les partenaires pour leurs commentaires de grande qualité, ainsi que les équipes de rédaction pour ce travail important qui permettra d'assurer une plus grande protection du sport propre.
Avis de droit sur le Code 2021
L'AMA est également heureuse de publier un avis de droit sur le Code 2021 du juge Jean-Paul Costa, ancien président de la Cour européenne des droits de l'homme. En sa qualité de consultant de l'AMA, le juge Costa a donné son avis sur la compatibilité de nouvelles mesures proposées dans le Code avec les standards internationaux sur les droits de l'homme. Ses commentaires ont été pris en compte dans le projet de Code proposé. [La version anglaise sera publiée sur le site Web de l'AMA la semaine prochaine.]
Guide sur le développement et la mise en œuvre pour les partenaires
Afin d'aider les signataires à s'adapter aux nouveaux Code et Standards et à les mettre en œuvre, l'AMA proposera ultérieurement un programme de soutien destiné aux partenaires en collaboration avec ceux-ci. Ce programme sera destiné à leur fournir des conseils simplifiés sur les démarches qu'ils devront entreprendre d'ici le 1er janvier 2021, date à laquelle le Code 2021 entrera en vigueur.
Entretemps, nous sommes heureux de fournir un guide sur le développement et la mise en œuvre pour les partenaires (en anglais), qui porte, entre autres, sur le programme de soutien et résume d'autres questions importantes liées au processus de révision, notamment :
les changements importants proposés dans le nouveau Code par rapport au Code 2015 en vigueur;

les changements importants proposés dans les nouveaux Standards par rapport aux Standards actuels;

et

un résumé des principaux sujets abordés dans les nouveaux Standards.