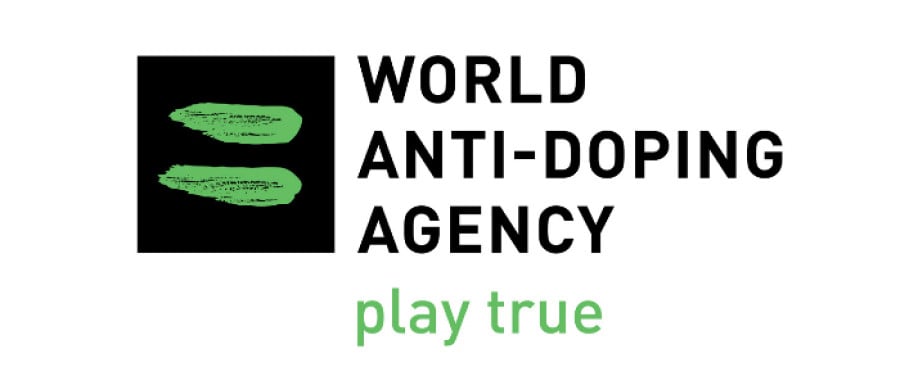 English
Press Release
26th October 2018
The World Anti-Doping Agency (WADA) has revoked the accreditation of the Laboratório de Análises de Dopagem (Lisbon Laboratory) due to non-compliance with the International Standard for Laboratories <https://wada-ama.us15.list-manage.com/track/click?u=b1807e279506be6f85bf0da1c&id=542f8ac488&e=3f93c1ec5e> (ISL) and its related Technical Documents <https://wada-ama.us15.list-manage.com/track/click?u=b1807e279506be6f85bf0da1c&id=853437b8fc&e=3f93c1ec5e>.
The Lisbon Laboratory, which was already suspended, was notified of WADA's Executive Committee (ExCo) decision on 22 October 2018 and as such, it remains ineligible to analyze doping control samples for Anti-Doping Organizations that are compliant with the World Anti-Doping Code (Code).
On 15 April 2016, the Lisbon Laboratory had been suspended for a period of six months, which was subsequently extended to 12 months. Following the expiry of the one-year suspension, WADA noted that the irregularities persisted and so instituted disciplinary proceedings to revoke the Lisbon Laboratory's accreditation entirely.
However, based on a Disciplinary Committee recommendation, the Chair of the WADA ExCo decided not to revoke the accreditation at that stage but maintained the suspension until such time as WADA could conduct a full on-site assessment to ensure the full reliability and accuracy of anti-doping analyses and the accurate reporting of results at the level expected of a WADA-accredited Laboratory.
After the Laboratory provided multiple updates on its situation, this assessment was carried out in December 2017 and, following a full review of the Lisbon Laboratory's status, the WADA Laboratory Expert Group (LabEG) considered that it was still not operating at the required level on the basis of non-compliances with the ISL that were discovered. In addition, non-compliances with the ISL were discovered during WADA's External Quality Assessment Scheme (EQAS).
Accordingly, the LabEG considered that the Lisbon Laboratory's WADA accreditation should be revoked. Following formal disciplinary proceedings, during which the Lisbon Laboratory was afforded opportunities to make written representations, the Disciplinary Committee recommended to the ExCo to revoke the Lisbon Laboratory's WADA accreditation. This recommendation was approved by the WADA ExCo through electronic vote on 18 October.
Pursuant to Article 13.7 of the Code, the Laboratory may appeal the decision to the Court of Arbitration for Sport within 21 days of its receipt of the decision.
The WADA Disciplinary Committee also noted in its recommendation that, should the Lisbon Laboratory decide to pursue WADA accreditation in the future, it could enter the probationary phase of accreditation through an expedited process – if such request is made to and is granted by the WADA ExCo – as permitted by Article 4.4.13.2.2, paragraph 4 of the ISL.
WADA is responsible for accrediting and re-accrediting anti-doping laboratories, thereby ensuring that they maintain the highest quality standards. This monitoring role is conducted in conjunction with ISO assessment by independent national accreditation bodies that are full members of the International Laboratory Accreditation Cooperation.
The full list of accredited laboratories can be found on WADA's website <https://wada-ama.us15.list-manage.com/track/click?u=b1807e279506be6f85bf0da1c&id=eee1feae16&e=3f93c1ec5e>.
French
L'AMA révoque l'accréditation du laboratoire de Lisbonne
L'Agence mondiale antidopage (AMA) a révoqué l'accréditation du Laboratório de Análises de Dopagem (le laboratoire de Lisbonne) en raison de sa non-conformité au Standard international pour les laboratoires (SIL) et aux Documents Techniques connexes.
Le laboratoire de Lisbonne, qui faisait déjà l'objet d'une suspension, a été avisé de la décision du Comité exécutif de l'AMA le 22 octobre 2018 et, de ce fait, ne peut pas reprendre ses activités d'analyse d'échantillons de contrôle du dopage pour les organisations antidopage qui sont conformes au Code mondial antidopage (le Code).
Le 15 avril 2016, le laboratoire de Lisbonne avait été suspendu pour une période de six mois, qui a ensuite été prolongée à un an. Une fois cette période de suspension d'un an terminée, l'AMA a noté que les irrégularités persistaient et a donc engagé une procédure disciplinaire visant à révoquer l'accréditation du laboratoire.
Cependant, sur la recommandation du comité disciplinaire, le président du Comité exécutif de l'AMA a décidé, dans un premier temps, de ne pas révoquer l'accréditation, mais de maintenir la suspension jusqu'à ce que l'AMA puisse mener une évaluation complète sur place en vue de s'assurer que les analyses antidopage puissent être totalement fiables et exactes et que les résultats rendus puissent atteindre le degré de précision attendu d'un laboratoire accrédité par l'AMA.
Après que le laboratoire eut fourni de multiples mises à jour sur sa situation, cette évaluation a eu lieu en décembre 2017. À la suite d'un examen complet du statut du laboratoire de Lisbonne, le groupe d'experts Laboratoires de l'AMA (LabEG) a considéré qu'il n'atteignait toujours pas le niveau requis au regard des non-conformités au SIL découvertes. De plus, des non-conformités ont été découvertes via le Système d'évaluation externe de la qualité (EQAS) de l'AMA.
Par conséquent, le LabEG a jugé que l'accréditation du laboratoire de Lisbonne devait être révoquée. À la suite de procédures disciplinaires officielles, durant lesquelles le laboratoire de Lisbonne a eu l'occasion de soumettre des observations écrites, le comité disciplinaire a recommandé au Comité exécutif de révoquer l'accréditation du laboratoire. Le Comité exécutif a approuvé cette recommandation par un vote électronique le 18 octobre.
En vertu de l'article 13.7 du Code, le laboratoire peut faire appel de cette décision devant le Tribunal arbitral du sport dans les 21 jours suivant sa réception.
Dans le cadre de sa recommandation, le comité disciplinaire de l'AMA a également indiqué que si le laboratoire de Lisbonne décidait ultérieurement de faire une nouvelle demande d'accréditation à l'AMA, il pourrait être admis en phase probatoire d'accréditation via une procédure accélérée (à condition qu'il en fasse la demande au Comité exécutif de l'AMA et que cette demande soit approuvée), comme le permet l'alinéa 4 de l'article 4.4.13.2.2 du SIL.
L'AMA est responsable de l'accréditation et de la ré-accréditation des laboratoires antidopage, et doit donc s'assurer que ceux-ci respectent les normes de qualité les plus élevées. Ce rôle de surveillance est assuré parallèlement à une évaluation ISO par des organismes d'accréditation nationaux indépendants qui sont membres en règle de la Coopération internationale d'accréditation des laboratoires.
La liste complète des laboratoires accrédités se trouve sur le site de l'AMA.