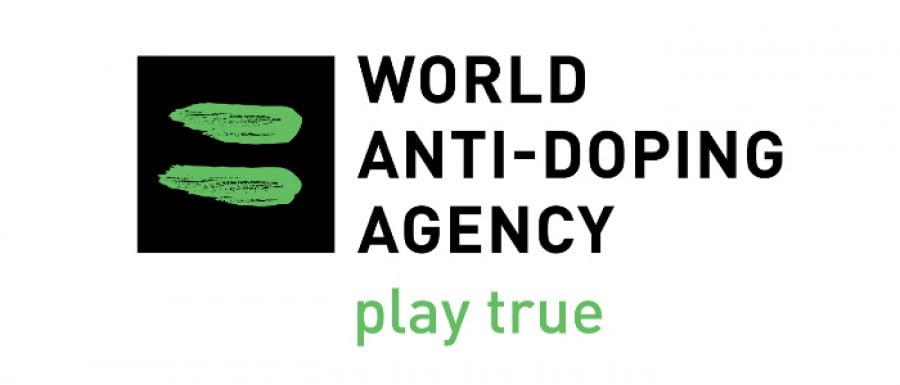 Press Release
Funds will support the Agency's key priorities
4 April 2017 – The World Anti-Doping Agency (WADA) today welcomes an additional commitment of USD 100,000 from the Kingdom of Saudi Arabia, which is to be dedicated towards the Agency's key priorities in the fight against doping in sport. The commitment is additional to Saudi Arabia's 2016 annual contribution of USD 43,806.

"WADA is very appreciative to the Kingdom of Saudi Arabia for its commitment to provide additional funding that will support WADA in tackling its key priorities for the months and years ahead," said WADA President, Sir Craig Reedie. "During the recent Arab Anti-Doping Symposium in Riyadh, the Kingdom of Saudi Arabia recognized that for the Agency, and the broader anti-doping movement, to be strengthened in its role, greater funding is essential; and, as a result, the country has committed to invest a further USD 100,000 to strengthen the fight for clean sport," Reedie added.

"The Kingdom of Saudi Arabia has always been a strong proponent of clean sport; and, recognizes that everyone has a role to play," said His Royal Highness Abdullah Bin Mosaad Bin Abdulaziz, General Sport Authority and Chairman of Saudi Arabia Olympic Committee. "I hope that this contribution will assist WADA in focussing its energies on those areas that it has highlighted as crucial in protecting the rights of clean athletes worldwide," he added.

The two-day Symposium that brought together states in the Arab region resulted in a series of recommendations and resolutions to ensure Arab states foster greater collaboration to protect the clean athlete, and enhance the quality of their anti-doping programs. As a leading nation in the region committed to clean sport, the Kingdom of Saudi Arabia also committed to assisting less developed nations to ensure a level playing field across all sports and all countries. Furthermore, it was also announced at the Symposium that Saudi Arabia was committing an additional USD 50,000 to the UNESCO Fund for the Elimination of Doping in Sport.

The Kingdom of Saudi Arabia also contributed USD 500,000 to the Special Anti-Doping Research Fund from 2014 - 2016.

WADA has an annual budget of approximately USD 30 million.
---
L'AMA ACCUEILLE FAVORABLEMENT LA CONTRIBUTION ADDITIONNELLE DE 100 000 $ US DE LA PART DU ROYAUME D'ARABIE SAOUDITE
Les fonds serviront à appuyer les priorités clés de l'Agence
le 4 avril 2017 – L'Agence mondiale antidopage (AMA) accueille favorablement la contribution additionnelle de 100 000 $ US de la part du Royaume d'Arabie saoudite, qui servira à appuyer les priorités clés de l'Agence dans le cadre de la lutte contre le dopage dans le sport. Cet engagement s'ajoute à la contribution annuelle de 43 806 $ US de l'Arabie saoudite.

« L'AMA est très reconnaissante au Royaume d'Arabie saoudite pour son engagement à lui verser des fonds supplémentaires qui appuieront ses grandes priorités au cours des mois et des années à venir, déclare Sir Craig Reedie, président de l'AMA. Lors du récent Symposium arabe de lutte contre le dopage, qui s'est tenu à Riyad, le Royaume d'Arabie saoudite a reconnu qu'un financement accru était nécessaire pour renforcer le rôle de l'Agence et l'ensemble du mouvement antidopage et, par conséquent, qu'il s'engageait à investir une somme additionnelle de 100 000 $ US afin de consolider les efforts en faveur d'un sport propre. »

« Le Royaume d'Arabie saoudite a toujours été un ardent défenseur du sport propre et estime que tout le monde a un rôle à jouer, indique Son Altesse Royale Abdullah Bin Mosaad Bin Abdulaziz, président de l'Autorité générale du sport et président du Comité olympique d'Arabie saoudite. J'espère que cette contribution aidera l'AMA à concentrer ses énergies sur les éléments qu'elle considère comme cruciaux pour protéger les droits des sportifs propres partout dans le monde. »

Le Symposium de deux jours, qui réunissait les États de la région arabe, a débouché sur une série de recommandations et de résolutions visant à favoriser une collaboration accrue des États arabes en vue de protéger les sportifs propres et d'améliorer la qualité des programmes antidopage. En tant que chef de file de la région en matière de défense du sport propre, le Royaume d'Arabie saoudite s'est également engagé à aider des nations moins développées à assurer un terrain de jeu équitable dans tous les sports et dans tous les pays. En outre, il a aussi été annoncé au Symposium que l'Arabie saoudite allait investir une somme additionnelle de 50 000 $ US dans le Fonds de l'UNESCO pour l'élimination du dopage dans le sport.

Le Royaume d'Arabie saoudite a également contribué au Fonds de recherche antidopage à hauteur de 500 000 $ US entre 2014 et 2016.

L'AMA dispose d'un budget annuel d'environ 30 millions $ US.