The following speakers are confirmed to speak at the inaugural LawInSport Conference on the 26 February 2015, Twickenham Stadium, London.
To enjoy a day expert analysis of the key issues in sports law and business, and two evenings of networking - BOOK YOUR PLACE HERE.
---

SPORTS BROADCASTING AND DIGITAL MEDIA RIGHTS
Jonathan Walters, Sports Lawyer, Charles Russell Speechlys (Chair)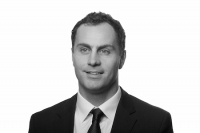 Jon is a senior associate at Charles Russell Speechlys, specialising in commercial and regulatory work within the sports and media sector. He has particular expertise in sports marketing work acting for rights holders and sponsors on sponsorship and merchandising deals.
He has recently completed a secondment to IMG as acting Head of Legal and Business Affairs for Rugby World Cup 2015, where he was responsible for negotiating key partnership deals, the RWC2015 global licensing programme, broadcast rights deals for the Tournament and overseeing the rights protection programme.
Other sports highlights includes: advising the Welsh Rugby Union on its negotiations and agreement with the regional rugby teams in Wales; advising Nike on its sponsorship and merchandising deal with The FA, its merchandising agreement with Rafa Nadal and throughout London 2012 in relation to Olympic marketing laws; acting as interim head of legal at Brawn GP (now Mercedes F1 Team); advising Premiership Rugby on its commercial programme and the implementation and enforcement of its salary cap; and acting for Barclays and Amlin on partnership deals.
He is described as an "up-and-coming associate" in sports law and "good at giving practical and easily digestible advice" by the Legal 500, and is an editorial board member of LawInSport.
---
Andrew Ryan, Head of Legal, Perform Group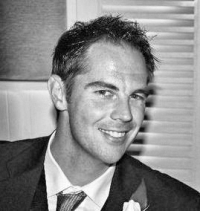 Andrew is Head of Legal (Commercial) with Perform Group plc. He advises on all aspects of Perform's global business, which primarily focuses on the commercialisation of multimedia sports content across internet-enabled digital platforms. Andrew has particular expertise in content distribution, video and data rights acquisition and advertising and sponsorship contracts, along with legal issues relating to the development and management of subscription platforms and technology and production.
Day to day work involves dealing with some of the globe's biggest sports partners including the world's premier football leagues, the WTA tennis tour and NBA, Euroleague and FIBA basketball. Perform provides services to leading online bookmakers such as bet365, William Hill, Betfair and Unibet, along with content to many of the world's biggest online publishers. He was previously Head of Legal for Absolute Radio and before that, worked in private practice in London, New York and Brisbane.
Andrew has spoken at both domestic and European conferences and seminars, primarily on legal matters involving the media sector, and has featured on multiple occasions in England's leading professional legal publication, The Lawyer. Away from work, he is an independent director of Basketball England, the Head of Fundraising and Corporate Partnerships for UK charity Cricket Without Boundaries and is a keen cricket, basketball and tennis player.
---
Stephen Ridgway, Head of Legal, Sky Sports
Stephen Ridgway is Principal Legal Advisor at Sky Sports primarily responsible for advising on sports media rights acquisitions, talent and sponsorship agreements.
Before joining Sky Sports, Stephen worked for 7 years at the law firm Dentons with a focus on sports media rights, including acting for the England & Wales Cricket Board on the marketing sale of its domestic and international media rights and for numerous others sports rights owners, broadcasters and sponsors.
---
Russell Johnstone, Head of Legal, BT Sport
Russell is Chief Counsel, TV at BT. He leads the commercial legal team which delivered all legal and regulatory aspects of the creation, development, launch and ongoing operation of BT Sport, totalling over 300 legal projects worth over £2bn in approximately 12 months.
His responsibilities cover BT TV and BT Sport including talent; sponsorship and endorsement; rights acquisition; content and channel distribution; production services and programme commissioning; television and digital infrastructure; security/anti-piracy; and IP management.
Russell started his career at Olswang and after secondments to BBC Worldwide and Channel 4, he took up various in-house legal roles within the TV and broadcasting industries. He is listed as a 'Rising Star for 2014' in the Legal Business GC Power List.
---
Daniel Geey, Sports Lawyer, Fieldfisher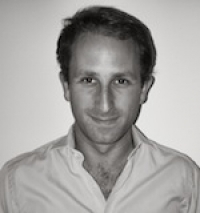 Daniel advises clients in the football industry. Such guidance has included advice on the Fit and Proper Person Test, parachute payments and the football creditors rule, disclosure obligations under the relevant football authority's rules, conflicts of interest and third party player ownership contracts.
Daniel has also provided guidance on UEFA Financial Fair Play Regulations and how they may affect the future financial planning of football clubs. He has also given briefings and spoken at workshops and conferences on the interplay between Competition Law, Football and Broadcasting.
Daniel also specialises in the technology & communiations and media & entertainment sectors. Daniel writes various articles for competition, media and sports law journals. Topics include the Premier League's exclusive and collective television deal, Premier League rules and regulations and the broadcasting of listed sporting events. Daniel is the editor of a monthly legal football column called On the Ball at Football Aid.com which he co-authors with various lawyers for Field Fisher Waterhouse. On the Ball is a more informal take on legal issues in the football industry.
CLICK HERE TO VIEW THE FULL CONFERENCE PROGRAMME
---
DISCIPLINARY PROCEDURES AND APPEAL PROCESSES IN SPORT
Jeff Benz, Sports Lawyer, 4 New Square (Chair) and Arbitrator, Court of Arbitration for Sport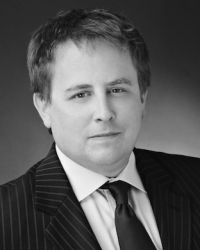 Jeff is a Door Tenant at 4 New Square Chambers, London. As a former General Counsel of the United States Olympic Committee, and former athlete, Jeff's sports credentials are without compare. Jeff has acted as a neutral or counsel in a wide variety of sports, including, among others, hockey, gymnastics, speedskating, figure skating, football and soccer, track and field, equestrian, table tennis, triathlon, wrestling, tennis, taekwondo, boxing, cycling, sailing, and complex disputes and transactions involving sponsorships, film financings and production, licensing, and live events.
Jeff's UK, and European, practice is devoted primarily to acting as mediator and arbitrator to assist parties in resolving their disputes. Jeff has strong backgrounds in the law governing disputes and transactions in entertainment, sports, technology, and insurance, and he has been involved in general commercial practice his entire career. He is a CEDR-accredited mediator and a Fellow of the Chartered Institute of Arbitrators, and he is a principal mediator and arbitrator with the Agency for Dispute Resolution in Los Angeles.
He has extensive practical experience and training (as both counsel and neutral) in arbitration, mediation and other forms of non-court dispute resolution. He is an active, appointed, member of several panels of arbitrators and mediators in the United States, China, Hong Kong, Taiwan, Switzerland, the U.K and internationally, including the American Arbitration Association, Hong Kong International Arbitration Commission, Beijing Arbitration Commission, ICC-USCIB, and Court of Arbitration for Sport (CAS).
Jeff is an active member of the Chartered Institute of Arbitrators, the London Court of International Arbitration, the American Bar Association, the Swiss Arbitration Association, and the Sports Lawyers Association (where he is a long-time member of the Board and serves as International Committee Chair).
Jeff is an adjunct professor at the law schools at Los Angeles-based Pepperdine University and Madrid-based ISDE, and he contributes regularly to the literature on dispute resolution and sports law.
---
Brent Nowicki, Legal Counsel, Court of Arbitration for Sport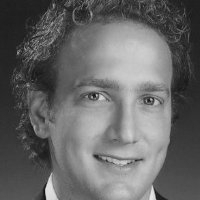 Brent John Nowicki is currently Legal Counsel at the Court of Arbitration for Sport in Lausanne, Switzerland. He joined the Court of Arbitration for Sport in 2013 after 7 years as an attorney with the law firm of Hodgson Russ LLP in New York. He received his undergraduate degree from Fairfield University, where he was a member of the varsity lacrosse program, and his Juris Doctor from the State University of New York, University at Buffalo, with honours.
Mr. Nowicki has extensive and unique experience in the field of sports law. He has represented various professional athletes and players' unions while in the private practice of law, and served as a consultant for a number of clients in the sports industry. While in private practice, Mr. Nowicki represented athletes in all aspects of contract negotiations, rights of publicity, legal representations of grievances, hearings, and appeals, as well as the collection of severance or termination pay. On an international level, Mr. Nowicki has been active in the anti-doping movement in Olympic sports, where he has defended high-profile athletes against doping allegations. His current work at the Court of Arbitration for Sport exposes him to virtually every sporting dispute between federations, associations (FIFA and UEFA), leagues, teams, and players. Notably, Mr. Nowicki is the first North American attorney to act as Legal Counsel at the Court of Arbitration for Sport.
Mr. Nowicki routinely speaks on the issues of anti-doping and sports law, is regularly quoted in major newspapers and periodicals, and has acted as a political advisor in the area of sport doping. He also serves on the International Committee of the Sports Lawyers Association, the Board of Directors for the Police Athletic League of Buffalo, New York and is the Assistant Men's Lacrosse Coach for Switzerland's 2014 Federation of Lacrosse (FIL) World Team.
---
Dean Hardman, Compliance Manager, Rugby Football League
Dean is the RFL's Compliance Manager responsible for all on and off field breaches of the RFL's Operational Rules. This includes chairing the Match Review Panel and presenting cases to the RFL's independent Tribunal. Dean also leads on the RFL's anti-doping programme and acted as a Doping Control Station Manager for LOCOG during the 2012 Olympics.
---
Gerard McEvilly, Head of Discipline, RFU
Gerard is the Head of Discipline at the RFU. The RFU is the Governing Body for Rugby Union in England and has approximately 2000 Clubs within its membership. The Discipline department is responsible for ensuring that the high standards of conduct expected, on and off the field of play, within the game are maintained.
Called to the Bar in 1994, Gerard started out his legal career at Furnival Chambers undertaking criminal work. After 6 years he decided on a change of career and moved to Switzerland where he worked for the United Nations. Subsequently he has worked as a lawyer for the Government Legal Service, as Head of Legal Services at the NHS Counter Fraud and Security Management Service and as Head of Legal Advice and Hearings Management at the General Pharmaceutical Council.
Having played rugby since he was 10 years of age, in 2008 Gerard was invited to join the Hertfordshire RFU Disciplinary Committee and regularly sat on rugby disciplinary cases in the County and thereafter for the RFU. He continued to do this until he was appointed as RFU Head of Discipline in 2012.
---
Ian Braid, CEO, British Athletes Commission
Ian Braid is the CEO of the British Athletes Commission, the members' association for over 1,400 elite athletes in over 40 sports particularly the Olympic and Paralympic disciplines. Key roles for the BAC are to offer a triage service of advice support and guidance to the membership on a wide variety of issues and to be the voice of that community in high performance sport. Ian is a Trustee of SportsAid, a Non-Exec Director of Sport Resolutions UK and formerly the Major Events Director of British Triathlon.
---
Hannah McLean, Head of Legal, British Horseracing Authority
Hannah McLean is Head of Legal at the British Horseracing Authority, where her team prosecutes cases under the Rules of Racing against trainers, jockeys, owners and other participants. This covers the whole range of disciplinary offences, including appeals of, or referrals from, racecourse stewarding decisions, as well as doping, corruption, horse welfare and licensing matters.
Hannah advises on the continual development of the Rules of Racing, including proposing and drafting rule amendments, most recently working on the implementation of the BHA's new Equine Anti-Doping Rules. She also manages the general legal function of the BHA. Hannah is a qualified solicitor in Australia, and England and Wales.
Prior working at the BHA, she spent four years at UK Anti-Doping, predominantly in the case management team where she prosecuted athletes and support personnel for anti-doping rule violations in the UK. She was also involved in the development and implementation of the UK Government's current National Anti-Doping Policy, and in ensuring UK Anti-Doping and national governing bodies' compliance with the World Anti-Doping Code 2009 and International Standards.
CLICK HERE TO VIEW THE FULL CONFERENCE PROGRAMME
---
BRAND PROTECTION AND SPORTS EVENT RIGHTS
Alex Kelham, Head of Sports Group, Lewis Silkin (Chair)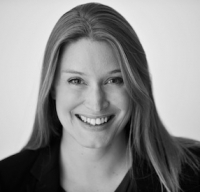 Alex Kelham is a is a Managing Associate and Head of the Sports Group at law firm Lewis Silkin LLP. Previously, she spent seven years in house at LOCOG (the London 2012 Organising Committee) leading the brand protection function. She has also been a world-class swimmer, winning relay medals at the 1994 Commonwealth Games and the 1995 European Championships, and is now a non-executive board member of British Swimming.
Alex advises clients on brand protection, IP, advertising and sponsorship matters, often working for global brands and sports clubs/bodies. She has provided strategic brand protection advice to national and international sporting bodies, major events, and other rights holders, including in the public sector. She also advises on large and complex sponsorship deals, endorsement deals, image rights issues and associated advertising rules and regulations. Through Lewis Silkin's partnership with the British Athletes Commission Alex also advise athletes on issues such as selection and funding disputes.
While at LOCOG Alex delivered a strategic programme to protect the Olympic and Paralympic brands under heavy scrutiny from the public, media, government, sponsors and other stakeholders. She was heavily involved in obtaining and enforcing the special statutory legislation introduced to protect the London 2012 brand and prevent ticket touting. Alex also led the operational element of the London 2012 brand protection effort, training staff and volunteers and ensuring robust processes were in place for dealing appropriately with 'on-the-ground' issues during the Games.
---
Angus Bujalski, Head of Legal, RFU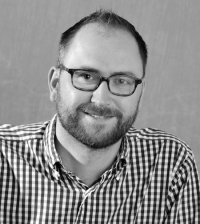 Angus Bujalski is Head of Legal at the Rugby Football Union, the governing body for rugby union in England. His team is responsible for legal support across the organisation. This includes corporate governance, supporting the RFU's commercial programme of sponsorship, events and broadcasting, as well as work across the professional and grass roots game. Recent work has included instituting a new, modernised constitution for the RFU which was approved by the RFU's member clubs in 2014; negotiating and documenting new and renewed sponsorship agreements with partners such as O2, Diageo and BMW; a four year agreement with the England elite players to take effect past the Rugby World Cup in 2015; and leading negotiations on behalf of several major sports governing bodies with Sport England for the funding framework agreement for 2013-17.
Angus trained at Slaughter and May, and in private practice advised a number of Premier League football clubs and other clients across the sport and media industries on commercial and regulatory matters.
He was recently listed in Legal Business' GC Power List Rising Stars for 2014.
---
Prof. Mark James, Head of Research, School of Law, Northumbria University
Mark is Professor of Laws at the Northumbria School of Law, specialising in the interaction between the criminal law and sporting events and activities. He has published extensively on legal issues relating to player violence and injuries, the regulation of football spectators and Olympic Law and has recently finished the 2nd edition of his textbook, Sports Law.
Mark is currently researching the impact of the London 2012 legal framework on subsequent sporting mega events and the legality of policing techniques in the collection of evidence for applications for Football Banning Orders. Mark is a founding editor of the Entertainment and Sports Law Journal and a regularly guest lecturer on sports law programmes in the UK and abroad.
---
Sean Corbett, Brand Protection Manager, Formula One Management Limited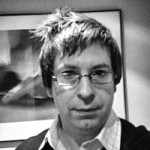 Sean is an IP practitioner and trade mark attorney for Formula One Management Ltd and is responsible for devising and maintaining the brand protection strategy for the pinnacle of motorsport, F1 racing, and in protecting the IP rights surrounding one of the world's most popular sporting events and most imitated brands.
As well as looking after and protecting a global portfolio of trade marks Sean has extensive experience of managing litigation in key territories adopting a commercially smart and pragmatic approach to resolving conflicts.
Sean previously worked in private practice at a niche boutique firm specialising in trade marks. After leaving law school Sean combined an interest in all areas of IP with his love of writing by working as an IP and Media editor at Lawtel, creating and editing a weekly IP bulletin for IP professionals harnessing his ability to explain complicated issues clearly and concisely.
Away from work Sean is a keen snow boarder where he practices the art of falling down a mountain with style at every opportunity. A lifelong QPR fan and keen golfer Sean loves sport with a passion and still harbours dreams of a call-up as scrum half for Ireland and qualifying for the Open.
CLICK HERE TO VIEW THE FULL CONFERENCE PROGRAMME

---
ATHLETE WELFARE - HEALTH, DOPING, FINANCE AND EDUCATION
Andy Gray, ASA Judicial Commissioner, Head of Sport, BHW Solicitors and Head of Sports Law, De Montfort Law School (Chair)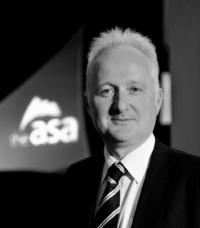 ASA Judicial Commissioner, Head of Sports Law BHW Solicitors and Head of Sports Law Unit, Leicester De Montfort Law School
Acts as Judicial Commissioner for the Amateur Swimming Association with responsibility for determining cases under the ASA Disciplinary and Dispute Resolution systems.
Formerly In-house counsel to the national governing bodies for British and English Swimming 1996-2013. With BHW advises on a broad range of commercial, disciplinary and regulatory issues with a particular interest in sports governance, athlete relationship management and sporting integrity.
Involved in design and delivery of the LLM in Sports Law and Practice (by distance learning)
programme at Leicester De Montfort Law School and the Postgraduate Certificate in Sports
law presented by DMU in partnership with the British Association for Sport and the Law (BASL). Visiting lecturer at Loughborough University, School of Sport and Exercise Science.
Acts as Chair of England Golf Disciplinary Appeals
Steward to the British Showjumping Disciplinary Panel
Director of BASL
---
Kendrah Potts, Sports Lawyer, Onside Law
Kendrah is a Senior Associate at Onside Law. She specialises in litigation, arbitration and regulatory matters and regularly advises on disciplinary cases before SGB tribunals and CAS. Prior to this, she spent two years at the London Organising Committee of the Olympic and Paralympic Games as the lead lawyer on anti-doping and sports integrity, after eight years at Freshfields in their litigation department.
Recent highlights include: acting for the ECB and governing bodies of tennis in various match-fixing cases (including cases against Arif, Vincent and Krotiouk, which resulted in life bans); defending James Anderson against disciplinary charges brought by the ICC and prosecuting a member of the Indian cricket team; acting for the Cycling Independent Reform Commission set up by the UCI to investigate, and make recommendations in respect of, doping issues in cycling.
---
Paul J. Greene, Sports Lawyer & Founder of Global Sports Advocates
Paul J. Greene, the Founder of Global Sports Advocates, is recognized by Chambers USA and Super Lawyers as one of America's leading sports lawyers. Paul handles sports law matters around the world, including before the Court of Arbitration for Sport in Lausanne, Switzerland.
Representative matters: Asafa Powell v. Jamaica Anti-Doping Commission;
Nicklas Backstrom v. International Olympic Committee.
Paul is on the list of lawyers for the International Court of Arbitration for Sport, the Sports Dispute Resolution Centre of Canada and the United States Olympic Committee.
He is admitted to practice in Maine, Massachusetts, New York and the District of Colorado.
---
Takuya Yamazaki, Sports Lawyer at Field-R, FIFPro & Japanese Baseball Players Association
Takuya, a Japanese Attorney-at-Law, is the founder and Managing Partner of Field-R Law Offices, a niche sports and entertainment legal practice based in Tokyo.
Takuya has vast legal and business experience in sports both in Japan and internationally. He is a member of the FIFA Dispute Resolution Chamber, a position held since 2009. In 2011 he became the Deputy Chairman of FIFPro Division Asia/Oceania.
Takuya is also a member of various committees for the Japan Sports Arbitration Agency, as well as a board member of the Japan Sports Law Association.
Takuya's book "Sports Law in Japan" was published in 2012 by Kluwer Law International. He has also given many lectures worldwide on sports law.
Takuya has received the following honours and recognition:
selected by 'Best Lawyers International' consecutively from 2009 until now as one of the 'Best Lawyers' in the fields of 'Media and Entertainment Law' and 'Sports' in Japan (https://www.bestlawyers.com/);
selected in the 29 August 2009 'High-Flying Corporate Lawyers' edition of the acclaimed 'Shukan Diamond' Magazine as one of the two 'Brilliant Lawyers that Can Really Deliver Results' in the field of entertainment and sports laws.
---
Genevieve Gordon-Thomson, Principal, Tactic Counsel
Genevieve Gordon-Thomson has enjoyed a successful career to date working for various sporting organisations including British Polo Enterprises and Major League Baseball in legal roles whilst also teaching at both American and British universities. Currently CEO of Tactic Council Ltd, a sport marketing agency, lawyer with a first degree in business and a Masters in International Sports Law, editorial panel member of LawinSport and author of various articles and commissioned chapters on drug testing in sport.
CLICK HERE TO VIEW THE FULL CONFERENCE PROGRAMME
---
REGULATING AGENTS IN SPORT
Prof. Jack Anderson, Queens University Belfast (Chair)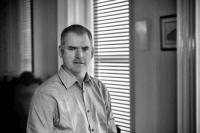 Jack Anderson lectures in sports law and is a Professor of Law at Queen's University, Belfast. He has published widely in the area of sports law – including books on the Legality of Boxing (2007); A Textbook on Modern Sports Law (2010); and Leading Cases in Sports Law (ed, 2013).
Jacks current research interest, as a partner investigator with the Australian Centre for Policing and Security and Interpol, is gambling-led corruption in sport.
A Fellow of the Chartered Institute of Arbitrators, Jack is a panel member on various national sports dispute resolution bodies such as Sports Resolutions (UK) and Just Sport Ireland. He still plays hurling (badly); is from Limerick (so follows "de rubby"); is a supporter of (no sniggering) Watford FC/Udinese B; and basically has an interest in any sport that you can bet on.
---
Andrew Nixon, Sports Lawyer and Partner, Sheridans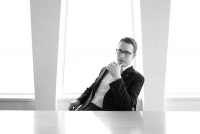 Andrew Nixon is a Partner in the Sport Group at Sheridans. Referred to in this year's Legal 500 as a "very bright and talented sports lawyer" Andrew's practice focuses principally on regulatory, governance, disciplinary, arbitration and dispute resolution within the sport sector. Andrew's clients include governing bodies, sports clubs, sports agencies and individual athletes.
Andrew is regularly called upon as an expert in sports law by media outlets such as BBC, Sky News, Sky Sports News, Channel 4 and ITV and is an accomplished sports conference speaker. Andrew is also Non Executive Director of the English Table Tennis Association.
---
Chris Duffy, Legal Counsel at IMG
Chris is a solicitor in the sports division of IMG, with responsibility for both the Events and Federations and Licensing divisions. Coming from a corporate background, Chris gained valuable sports specific experience at one of Scotland's premier commercial and sports law firms, Harper Macleod - who list the SPL, SRU and Celtic FC amongst their clients.
Chris returned to London to move in-house with Vodafone focusing on commercial contracts whilst working through his Masters in Sports Law & Practice at De Montfort University.
Chris advises on all areas of law and contractual relationships with many of IMG's key sporting properties and partners, including the FIA European Rallycross Championship, the FIM Speedway Grand Prix, the ATP Champions Tour and the London Triathlon.
---
John Mehrzad, Head of Sports Group, Littleton Chambers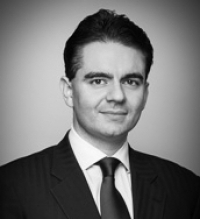 John is a Barrister of England and Wales (called in 2005), specialising in employment, commercial and sports law. He is the only junior barrister below 14 years' call ranked by legal directors in both employment law and sports law. He has recently been nominated for Lawyer of the Year 2015 in employment law and well as in sports law by one legal directory. John was an advocate for ad hoc sittings on CAS at London 2012 and Glasgow 2014. He is often instructed on contractual/regulatory or disciplinary disputes, often involving issues before domestic courts, FA or Premier League arbitrations, UEFA, FIFA or CAS. John is also a panellist for Sport Resolutions, the domestic arbitration/mediation service, is an Advisory Board Member of LawInSport.com and writes and speaks regularly on sporting legal issues. He is also Head of the Sports Law Group at Littleton Chambers.
---
Norman Wain,General Counsel, Chief of Business Affairs, USA Track and Field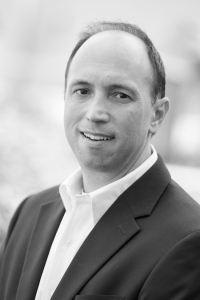 Norman Wain is presently employed as General Counsel, Chief of Business Affairs at USA Track & Field, Inc., the national governing body for the sport of track and field, long distance running, and race walking in the United States. His responsibilities include managing all business and legal matters for the organization (e.g. negotiating all contracts, managing corporate governance, handling anti-doping matters, litigation oversight, etc).
Prior to Norm joining USA Track & Field, he was the Vice President – Corporate Legal Affairs at The Finish Line, Inc., a billion dollar publicly traded athletic specialty retailer in the United States, where he was responsible for the management and administration of the legal department. He also worked in the Business & Legal Affairs Department at Writers & Artists Agency, Inc., a prestigious Los Angeles talent agency (later purchased by Paradigm) and spent some time in private practice (litigation).
Norm is currently serving on the Association of Corporate Counsel (ACC) National Board of Directors. He founded and chaired the newly-formed ACC Sports & Entertainment Interest Group, and served as Chair of the ACC National Small Law Department Committee in 2007. He is a member of the Sports Lawyers Association and the American Bar Association. Norm is also an Adjunct Professor at Indiana University where he teaches a graduate sports law course. He has spoken at both domestic and international conferences and seminars on many sports law related topics. Norm received his B.A. Degree from the University of California at Berkeley, along with Phi Beta Kappa Honors, and his J.D. Degree from the Pepperdine University School of Law.
CLICK HERE TO VIEW THE FULL CONFERENCE PROGRAMME
---
FINANCIAL REGULATION OF SPORT
Mark Hovell, Head of Sport, Mills & Reeve and Arbitrator, Court of Arbitration for Sport (Chair)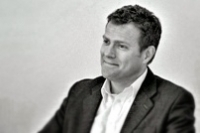 Mark Hovell specialises in sports law, regularly advising players' associations and their members. As a qualified insolvency practitioner he has been involved in over 50 football club insolvencies/ restructurings. Mark is an arbitrator with the Court of Arbitration for Sport in Lausanne and has arbitrated on over 60 cases involving a range of sports law matters including a selection of cases for the 2012 Olympics. Mark has a wealth of experience in international sports disputes, working on leading training compensation, Article 17 and other football matters.
Mark's profile in the sports sector and experience gained from his role with CAS has resulted in him being invited to lecture at numerous universities throughout the world including St John's University in New York in October 2012 and ISDE in Madrid for the third year running.
Mark is also a non executive director at the Manchester FA; a trustee of the James Milner Foundation; and part of the LawInSport editorial board.
---
Oliver Rumsey, Senior Legal Counsel, MERCEDES AMG PETRONAS
Ollie trained, qualified and practised for a number of years at a City firm with a leading sports practice, after which he followed his passion for motorsport by moving to Brawn GP at the beginning of 2010 shortly before its change of name to Mercedes. Since then Ollie has built upon the foundations of experience he developed in private practice (having acted for sportspeople, teams, clubs, governing bodies, venues, PR agencies and sports equipment brands) to go on to work with some of the greatest names in F1 including Michael Schumacher, Ross Brawn and, more recently, Lewis Hamilton.
Ollie's love for all sports (including those outside motor-racing) continues to grow and, in 2011, he completed the DMU Post-Graduate Diploma (Distinction) in Sports Law whilst continuing to work in-house at the Mercedes AMG Petronas Formula One Team.
---
Ian Lynam, Head of Sport, Charles Russell Speechlys & Salary Cap advisor to Premiership Rugby
Ian is a partner at Charles Rusell and practises solely in the sports sector. Ian advises governing bodies, clubs, athletes, sponsors and agencies in sports including football, rugby, athletics, cricket, tennis, golf, cycling, motor sports, horse-racing, greyhound-racing, polo and mixed martial arts.
He advises on financial regulation (including salary caps and financial fair play), sponsorship and other commercial agreements, player transfers, third party ownership, image rights, player contracts, governance, rules and regulations, financing, and M&A in sport.
Ian is a contributor to the leading sports law text: "Sport: Law and Practice", and often contributes to legal journals and the media on sports law issues. He regularly speaks at conferences and lectures on the BASL/DMU Post-Graduate Diploma in Sports Law and University College Dublin's Masters in Sports Management. Ian is admitted to practice in England & Wales, Ireland and New York.
---
Jane Purdon, Director of Governance, Premier League
After graduation from Cambridge, Jane worked for a couple of years in London and then studied law at Northumbria University. She spent the next few years working as a trainee solicitor and then a fully qualified solicitor in London, and then in 2001 was appointed as Club Secretary and Solicitor of Sunderland AFC. Jane enjoyed four extraordinary and eventful years at Sunderland, and joined the Premier League in 2005 as Head of Football Administration. In 2011, she became the Premier League's first ever Director of Governance. Jane's responsibilities include ensuring that all Premier League clubs comply with the Premier League's rules. Her work has a particular focus on club governance and transfer matters.
---
Vijay Parbat, Head of Legal, UK Sport
Vijay Parbat is the Head of Legal at UK Sport, where he manages all legal aspects of investment into Olympic and Paralympic Sports and Athletes and bidding and hosting sports events including governance, commercial partnerships and regulatory matters. He is also Company Secretary to London 2012 charity International Inspiration, Committee Member of the NDPB Lawyers Group and a member of various law and sport business networks. He has Masters and Post Graduate Certificate in International Sports Law. Before UK Sport he was Commercial Contracts Lawyer at the Royal Borough of Kensington & Chelsea where he worked on the redevelopment of the street scape along Exhibition Road, London and worked for the theatre, Opera Holland Park. He likes to claim that it is no coincidence that since he joined UK Sport in 2008 Team GB and ParalympicsGB medal haul increased at Beijing and then at London. He is also very modest.
---
Paul Rawnsley, Director, Sports Business Group, Deloitte
The Sports Business Group at Deloitte is a team of 20 people based in Manchester, working exclusively on sports business projects with clients in the UK and around the world. For over ten years, Paul has undertaken a wide range of assignments working with governing bodies, clubs, leagues, rights holders and other sports business organisations. His advisory work has included assistance to UEFA for the development and implementation of the UEFA Club Licensing and Financial Fair Play Regulations across Europe. Paul has been involved in creating the Deloitte Annual Review of Football Finance for many years and is a regular media commentator on football business matters.