Lewis Silkin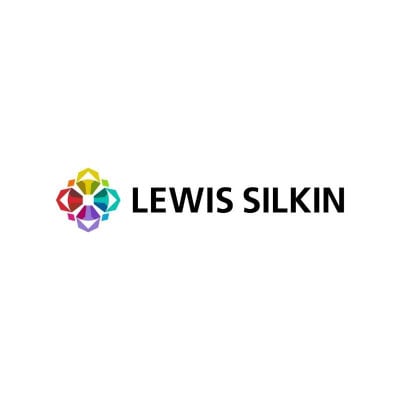 Lewis Silkin's leading Sports Business Group works with many of the world's best known sports brands, as well as for sponsors, agencies, venues and sports businesses across a wide range of sports.
Lewis Silkin's Sports Business Group is widely recognised as one of the UK's leading sports practices. We have a substantial team of highly experienced sports lawyers with specialists in sports disputes, employment, commercial, immigration, IP, data and corporate matters. We take a very commercial approach to providing legal advice and pride ourselves on being easy to work with, providing clients with the solution-focused, easy to consume advice they want. Our specialist sports lawyers also have the benefit of working with lawyers with other specialist technical and sector expertise, enabling them to draw on this to the benefit of our sports clients.
We work across a very wide range of sports, and with many sports businesses, particularly in media, marketing and technology. Much of our work is in football where we have advised numerous Premier League teams on matters ranging from disputes, transfers, coach hiring/firing, immigration, IP, commercial, corporate and data protection matters. We also act for Premiership rugby teams, teams and drivers in various motorsports including Formula One and Formula E, as well as clients across horse racing, boxing, cycling, e-sports, golf, swimming and other Olympic sports. As well as representing clubs, teams and other sports bodies, we work with sports agencies, events and venues, athletes, sports tech and media businesses and brands sponsoring sports properties.
To give you a flavour of our work, some recent examples include:
Employment/Contracts: advising a national rugby union on contract options and design for its women's team; negotiating contracts for managers, technical directors and coaching staff in football and rugby; and advising on the design and implementation of executive bonus schemes.
Corporate/Commercial: advising the Ladies Professional Golf Association on the creation of their joint venture with the Ladies European Tour.
Disputes and Regulatory: successfully representing three Northampton Saints rugby players in an independent Disciplinary Hearing following an incident in a Heineken Champions Cup match; advising an investment vehicle owning third party rights in players on disputes with football clubs; and advising a leading football agency on a variety of disputes involving clubs, players and/or agents.
Commercial/Sponsorship: advising Ascot Racecourse on a wide variety of commercial, licensing and sponsorship deals; advising Three on their shirt sponsorship deal with Chelsea FC; and advising Deliveroo on sports sponsorship deals.
Employment/Disputes: advising a number of premier league football clubs, rugby clubs/unions and Formula One teams/personnel including on senior level departures, confidential information breaches, adverse social media activity by employees and dealing with sensitive allegations of harassment and whistleblowing disclosures, including conducting workplace investigations.
Intellectual Property: managing the trade mark portfolio of, and advising on IP infringements for, a large Premier League club.
Data: undertaking a comprehensive data protection audit for a Premier League club and advising it on issues relating to COVID-19 testing of players; and advising a national governing body on data issues arising in connection with disciplinary action taken against a coach.
Immigration: obtaining visas for two world champion boxers to participate in a UK event after they had previously both been refused UK visas twice in the past; and securing the relevant immigration status for a retired football player to enable him to establish a new player agency in the UK.
Commercial/Media: providing commercial, broadcast regulation, data, consumer and IP advice to Recast, the video sharing platform focused on sport content.
Employment/Regulation: advising a public body overseeing a marathon event on complex TUPE issues relating to the outsourcing of event management and marketing functions; advising clubs on discrimination and bullying claims.
Commercial/Tech: advising Supponor, the leading virtual advertising company, on a wide range of commercial and regulatory matters.
Our Sports Group is headed by Alex Kelham and Jonathan Carr and consists of over 30 practitioners. The group regularly contribute to our Sports Insights blog on topical news which you can access here. We also host our "Future of Sport" podcast series with a number of notable guest speakers covering key trends and issues clients in the sports industry are facing as well as forum events featuring debates from leading external experts across the Sports Sector. If you are interested in attending these events and receiving our sports updates, please let us know by reaching out to us This email address is being protected from spambots. You need JavaScript enabled to view it..
Address
Street: 5 Chancery Lane, Clifford's Inn Passage
Postcode: EC4A 1BL
City: London
Country: Hong Kong, United Kingdom
Contact
Telephone: 020 7074 8000
E-Mail: This email address is being protected from spambots. You need JavaScript enabled to view it.
Website: lewissilkin.com
Employees
Expertise
Acquisitions and Financing
,
Trade Marks
,
Real Estate & Stadiums
,
Arbitration
,
Health & Safety
,
Merchandise
,
Sports Law Advisors
,
Defamation
,
Copyright
,
Data Protection
,
Immigration
,
Advertising
,
Insolvency & Restructuring
,
Disciplinary
,
Ambush Marketing
,
Player-Agent Cases
,
Dispute Resolution
,
Anti-counterfeiting & Anti-piracy
,
Image Rights
,
Player Contracts
,
Constitutional Issues
,
Broadcasting
,
Commercial
,
Welfare
,
Financial Regulation
,
Criminal Law
,
Governance
,
Mediation
,
Country
,
Contract Drafting
,
Corporate
,
Reputation Management
,
Employment
,
Contract Negotiations
,
Regulation
,
Press Publication Concerns
,
Professional Negligence
,
Intellectual Property
,
Licensing
,
Litigation
,
Media
,
Regulatory
,
Privacy and Confidentiality
,
Sponsorship Agreements
,
UK
,
Sports Events Management
,
Tax