Prevention, detection and co-operation in match-fixing – Part 3
Published 16 July 2013 By: Jack Anderson
No video selected.
This final part of a three part blog is a review of an Australian Research Council Centre of Excellence in Policing and Security, Working Group Meeting on Preserving Sports Integrity and Combating Crime and Corruption in Sport held at Queensland Cricketers Club Brisbane on 5th June 2013.
Get access to this article and all of the expert analysis and commentary at LawInSport
Already a member?
Articles, webinars, conference videos and podcast transcripts
Related Articles
Author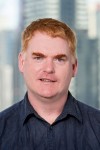 Jack Anderson is Professor and Director of Sports Law Studies at the University of Melbourne. The sports law program at Melbourne was one of the first to be established globally in the mid-1980 and continues to expand at the Melbourne Law School, which itself is ranked in the top 10 law schools globally.
Jack has published widely in the area including monographs such as The Legality of Boxing (Routledge 2007) and Modern Sports Law (Hart 2010) and edited collections such as Landmark Cases in Sports Law (Asser 2013) and EU Sports Law (Edward Elgar 2018 with R Parrish and B Garcia). He was Editor-in-Chief of the International Sports Law Journal from 2013 to 2016.
Jack is a former member of CAS (2016-2019). He is currently a member and arbitrator for World Athletics' Disciplinary Tribunal, the National Sports Tribunal of Australia and the Football Federation of Victoria. He is a member of International Hockey Federation's Integrity Unit and Basketball Australia's National Integrity Advisory Committee. in 2019, he was appointed to the International Tennis Federation's Ethics Commission and is currently a Board Member of Harness Racing Victoria.
This email address is being protected from spambots. You need JavaScript enabled to view it.