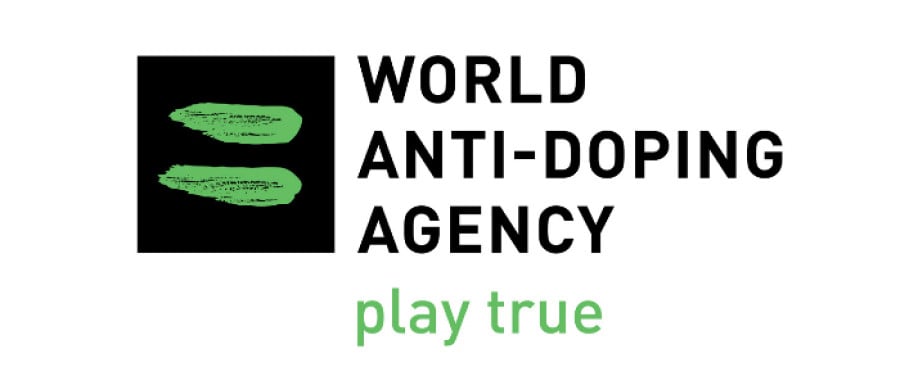 Press Release
17th October 2019
Dear Athletes,
Following our update last month, we thought we would provide further information on the issues we are tackling and paying attention to. We look forward to working with all athletes to ensure stronger athlete rights worldwide:
Olympic Charter Rule 40:
· Over the past several months three National Olympic Committees (NOC) have relaxed Rule 40 for their athletes; they include:
o Australia
o Germany – German Guidelines <https://globalathlete.us20.list-manage.com/track/click?u=84af2d82b4ff06bd42452dbf8&id=02ef22e490&e=2e11eb6351>
o United States – USOPC Guidelines <https://globalathlete.us20.list-manage.com/track/click?u=84af2d82b4ff06bd42452dbf8&id=a8dd6bca9f&e=2e11eb6351>
· Now that three major NOCs have taken positive steps to help athletes increase their earning potential, the rest of the NOCs must immediately follow.
MORE NEEDS TO BE DONE:
o It is time for the International Olympic Committee (IOC) and the Association of National Olympic Committees (ANOC) to mandate all NOCs to relax Rule 40 to ensure a level playing field.
o ANOC Meeting 17- 18 October, Doha, Qatar: We call on all NOCs to support your athletes in relaxing Rule 40. Be leaders for your sport and for your athletes! They deserve recognition and compensation! LEVEL THE PLAYING FIELD!
Olympic Charter Rule 50:
There has been much discussion about recent podium protests and athletes speaking out on issues that they feel passionate about. We would like to highlight a few of those:
· Pan American Games, Lima Peru: Two American athletes used their podium position to make a stance on political issues that were important to them in the United States. The United States Olympic and Paralympic Committee (USOPC) asserted warnings to both athletes in addition to potential further reprimands should they repeat such actions.
· FINA World Championships, Gwangju, South Korea: During the Championships, athletes used the podium to express their frustration with the manner in which FINA was tackling doping issues. During the competition, FINA quickly changed their rules to ensure that future protests would result in sanctions.
· E-Sports, Hearthstone Grandmasters tournament: – A gamer was suspended by Blizzard Entertainment for speaking out on the political situation in Hong Kong. It's notable that the Chair of the 2028 LA Olympic Games is also a Director of Blizzard Entertainment.
MORE NEEDS TO BE DONE:
o Global Athlete has been engaging athlete groups on what they believe are their fundamental rights when it comes to freedom of expression at competitions.
o Unanimously, athletes agree that freedom of expression is a right and sports rules cannot supersede basic human rights.
o The heavy-handed approach from sporting leaders in punishing athletes for speaking out is another example of a power imbalance that is resulting in an abuse of power.
o We encourage all athletes to speak up! IT'S YOUR RIGHT!
Expanding the Olympic Charter to include Human Rights:
Global Athlete along with Athlete Groups from Canada, Germany, New Zealand and the United States sent a letter to the IOC President, Thomas Bach <https://globalathlete.us20.list-manage.com/track/click?u=84af2d82b4ff06bd42452dbf8&id=d55e5a9c5d&e=2e11eb6351>, to adopt an eighth fundamental principle of Olympism that: "The Olympic Movement is committed to respecting all international recognized rights and shall strive to promote the protection of these rights".
· In practical terms this means:
o Recognizing competitors as people first and athletes second
o Enhanced athlete rights and representation
o Freedom of expression
o Eradicate athlete abuse
o Effective athlete-centered remedies
MORE NEEDS TO BE DONE:
o We encourage all athlete groups and athletes that want to support this eighth fundamental principle of Olympism to contact Global Athlete <mailto:This email address is being protected from spambots. You need JavaScript enabled to view it.>.
Athlete Safety and Welfare:
We are seeing many instances where athlete safety and welfare are being placed at risk. These include:
· The IAAF World Championships in Doha: Athletes competing in the Marathon and 50km Walk were forced to compete in unacceptable heat and humidity conditions. Athletes had a choice: go home or compete. These conditions resulted in about 40% of runners dropping out due to the poor conditions.
· African Games: As a result of complaints from athletes prior to the Games, Global Athlete sent an open letter to all African governments and sport leaders. The clear message was that athletes must have an equal say with meaningful compensation and proper training plans leading up to the Games and Championships. Athlete welfare must be at the top of the agenda.
· Nike Oregon Project: As a result of brave athletes coming forward, and the work of the United States Anti-Doping Agency, the doping practices of Alberto Salazar and Dr. Jeffery Brown were exposed. Since that time, Nike has shutdown the Nike Oregon Project.
· Tokyo 2020 Olympic Games: The IOC must put in place alternative plans for the possible unbearable heat and humidity that may occur in Tokyo at the 2020 Games. Clear safety regulations and 'no starts' need to be implemented to ensure athlete safety and their welfare are at the heart of all decisions. Athletes must be a part of setting these safety standards.
Global Athlete Engagement:
Global Athlete has been engaging athletes and athlete groups over the past six months. The following represents some of the key highlights:
· Athlete Meeting in Oslo, Norway, 4 June 2019: Global Athlete convened a meeting in Norway with 12 athlete groups to discuss various issues related to athlete rights. The key outcomes of the meeting can be found on the Global Athlete website (LINK).
· We have attended athlete meetings with the United States Olympic and Paralympic Committee Athlete Advisory Council (USOPC AAC) and Athletes CAN. More meetings are planned in the coming months.
· We have reached out to the International Paralympic Committee Athlete Commission (IPC AC) to learn more about how we can work closely together. The IPC AC has agreed to meet in the new year.
· We contacted the International Olympic Committee Athlete Commission (IOC AC) to request to join their regular athlete update teleconferences. Unfortunately, our athletes' requests were denied.
· In addition to contributing to various athlete committee meetings over the past six months, Global Athlete has, to mention a few, provided support to athletes and athlete groups from cycling, ice hockey, cross country skiing, athletics, karate and swimming.
o Should athletes need independent advice and support, please feel free to reach out to Global Athlete at: This email address is being protected from spambots. You need JavaScript enabled to view it. <mailto:This email address is being protected from spambots. You need JavaScript enabled to view it.>
WADA Update
In terms of the World Anti-Doping Agency (WADA), the athlete community has had no answers to why stronger action was not taken towards the Romanian National Anti-Doping Organization (NADO) and the Bucharest Laboratory. We are also seeing more delays by WADA in dealing with Russia and the LIMS Data. If you missed our last anti-doping update, it can be found here <https://globalathlete.us20.list-manage.com/track/click?u=84af2d82b4ff06bd42452dbf8&id=4835d4cd6b&e=2e11eb6351>.
On a positive note, we encourage all athletes to support the full integration of the Anti-Doping Charter of Athlete Rights at the forthcoming World Conference on Doping in Sport in Poland in November 2019.
WADA has also called for nominations for the next WADA Athlete Committee Chair Position. The deadline for applications is 24 October 2019. For some reason, athlete candidates need to have two WADA Foundation Board endorsements; one from the Olympic Movement and one from the Government side.
Finally, we look forward to the new WADA President, Minister Banka making a fresh start for the Agency with enhanced athlete engagement.
In closing
We continue to learn and are committed to working with you to ensure rules that are being put in place are in your best interest. We are pleased that our first ever Global Athlete Survey was launched this week. We look forward to welcoming all your thoughts and ideas.
In the meantime, please feel free to provide us your comments at This email address is being protected from spambots. You need JavaScript enabled to view it. <mailto:This email address is being protected from spambots. You need JavaScript enabled to view it.> and check out our website at www.globalathlete.org <https://globalathlete.us20.list-manage.com/track/click?u=84af2d82b4ff06bd42452dbf8&id=39a8e33454&e=2e11eb6351>.
Kind regards,
On behalf of the Global Athlete Start Up Group