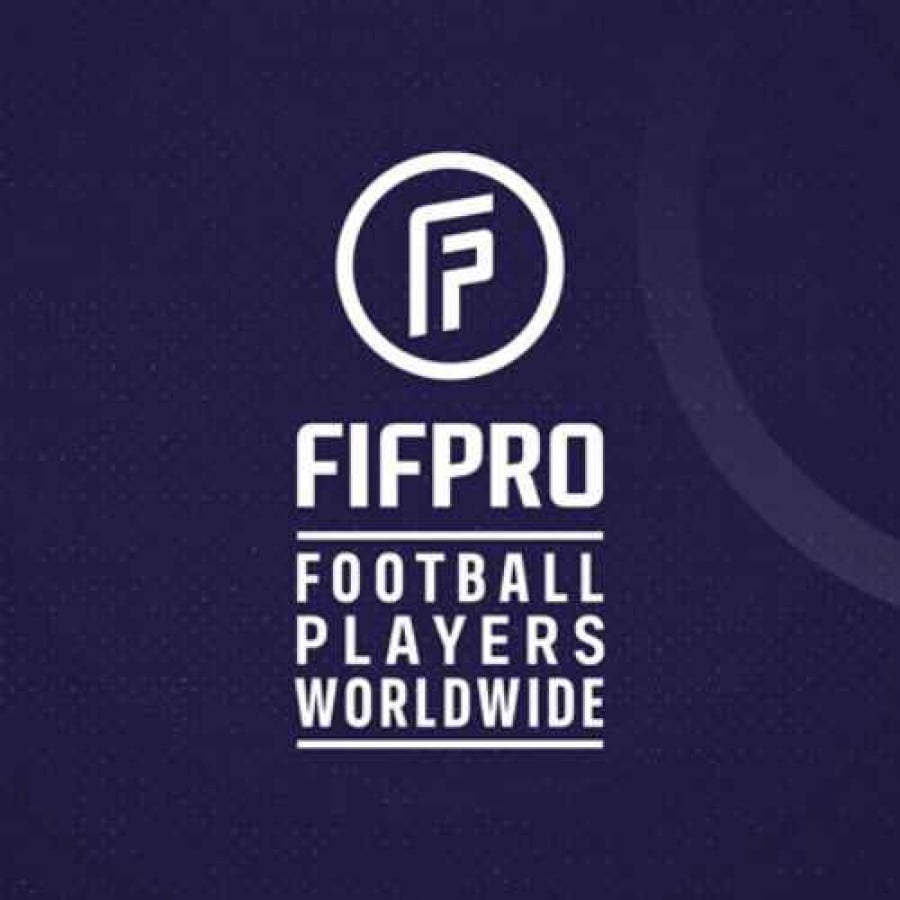 In October 2022, FIFPRO, member unions, and over 150 players from 25 national teams sent a letter to FIFA President Gianni Infantino calling for improved conditions and prize money

It was the largest piece of collective action ever undertaken by women's footballers

While $152m has been promised by FIFA for the 2023 Women's World Cup, FIFPRO aims to achieve full equality by the 2027 edition.
Thursday 16 March marked a significant milestone for women's football: a total package of $152 million was announced by FIFA for participants of the 2023 FIFA Women's World Cup.
The progress to professionalise the Women's World Cup with equal regulations and conditions, fair redistribution of prize money to players, and a pathway to equal prize money is something FIFPRO and footballers around the world have been relentlessly pursuing behind the scenes.
In October 2022, FIFPRO, its member unions and over 150 players from 25 national teams – in what was the largest piece of collective action ever undertaken by women's football players – sent a letter to FIFA President Gianni Infantino calling for:
An equal framework of rules and conditionsfor the Men's and Women's FIFA World Cups, including equal prize money for senior World Cups
A global guarantee of at least 30 percent of prize money for playerswho compete in the FIFA Women's World Cup
A binding, global collective agreementbetween FIFA and the players that enshrines these commitments
Watch Full Video: FIFPro Letter to FIFA Explained
FIFA responded last week by stating a total package of $152 million would be on offer at this year's tournament – three times more than at the previous FIFA Women's World Cup in France four years ago and over 10 times more than the amount offered at the 2015 tournament in Canada. The breakdown of funds from FIFA is:
Prize money: $110m
Club benefits: $11.3m
Preparation money: $30.7m
FIFA also stated that the "number of delegates per team, the level of international and domestic travel for the tournament, accommodation standards and rooms, team base camps and facilities, amongst other services extended by FIFA to participating teams will be delivered to the same level as those delivered to the men last year, and into the future".
While FIFPRO, member unions, and the players celebrate the progress made so far on conditions and prize money for the upcoming Women's World Cup, more measures are needed to ensure true equality is enshrined for future generations.
FIFPRO aims to achieve full equality by the 2027 Women's World Cup. The players' commitment to build and create progress for the game continues to be the inspiration for change and growth.
"This is an incredible example of how committed the playing community is to each other and to the game overall," said FIFPRO Director of Global Policy & Strategic Relations for Women's Football Sarah Gregorius, who represented New Zealand at three Women's World Cups. "The players came together as a collective, in solidarity with each other, for impact that will resonate far beyond just this tournament and their individual experience.
"In past editions of the tournament, there has been a gap between what participating players experience at the men's World Cup and Women's World Cup and the way in which FIFA supported the participating member associations. Not only is equality important and deserved, it will have an on-field impact and a long-term symbolic impact on our game and sport more broadly.
"This commitment from FIFA towards a pathway to equality is something to build on for 2026, 2027 and beyond. Players have brought the game to where it is today. As they continue to push the game forwards on the field, ongoing dialogue between players and competition organisers, like FIFA, is essential to progress the game sustainably off it. The precedent now set at the highest level of the game through FIFA and FIFPRO is essential to this."
What the players said
Over 150 players from 25 national teams signed the letter sent to FIFA in October calling for equal and equitable measures.
Alex Morgan, a two-time Women's World Cup winner with USA, said: "The letter is just one piece of the bigger picture of the progress that we fully expect to see from the top down. I'll continue to challenge the systemic norms that exist today, so that we do have an equal seat at the table – and part of that is the working conditions for the World Cup. We do expect to see as the women's game grows, as accessibility and visibility grows, and as our fan base grows, that we can see the result of that – which is better working conditions, more compensation. That's a big piece of it, but we need to start somewhere."
Lucy Bronze, who will be playing at her third Women's World Cup at Australia/New Zealand 2023, said: "We have that desire and dream for women's football to be even bigger and better, to be in the place that it's supposed to be. In every single country in the world, there's still something missing or something that could be done a lot better. The fact we've got that collective goal means that together we feel that common goal – and everybody knows that strength comes in numbers. When we inspire each other, the voice becomes louder."
Watch Full Video: Players Call for Better Professionalization of FIFA's Women World Cup
Christiane Endler, a three-time World 11 winner who signed the letter, said: "One of the great virtues of women's football is that it has managed to unite many players from different countries in the same fight. In the end we are all fighting to improve conditions, to have equal opportunities, so that the sport continues to grow. This union of many players from different continents is an important force that can generate change in the future. It's much better than each player doing it separately. This is a great initiative and I had no hesitation in participating in it."
Chinyelu Asher, who will be participating at her second Women's World Cup with Jamaica, said: "It was a no-brainer signing the letter. The timing of it is very important as we approach the World Cup. It's been incredible seeing the different players, countries coming together to make this issue a priority. The players have done so much to get the game here on their own and it's important that we have FIFA and all the other entities behind us and on the same page."
Ali Riley, who will captain New Zealand on home soil at the World Cup, said: "I am part of the initiative because I believe that we as women's players deserve the same conditions as our male counterparts – and we're working hard to prove that. Having equal pay at the World Cup would be one step in the right direction."