Alan Darfi, Chief Executive Officer, Herefordshire FA - E110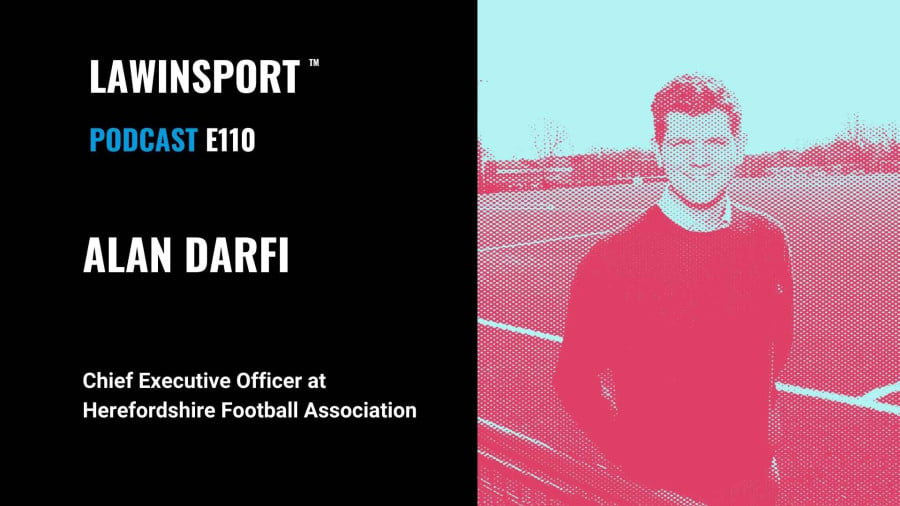 Thursday, 10 June 2021

Alan Darfi is the Chief Executive Officer at the Herefordshire Football Association. Previously he held roles in private practice and sports organisation including positions as Director at Rugby League European Federation, Director of Projects and Legal at The Rugby Football League and various roles at The Football Association (England FA).

He also an Ad-Hoc Hearing Body Member for the International Paralympic Committee, Arbitrator at Sport Resolutions and is on The Football Association (National Anti-Discrimination Chairman's Panel, then National County Football Association Discipline Panel).

In this podcast Alan shares his unusual pathway into sport and describes how and why he moved from The FA, into private practice to qualify as a lawyer, before moving back into in-house roles and then finally moving to his present role as the CEO of the Herefordshire FA.

Timings:
1:45 - His journey into sports law

8:59 - How to sell your self to your current and future employers

26:45 - Changing his career direction

29:09 - Decision making and how to be reactive when choosing your career path

36:47 - His role at Herefordshire FA and the structure of the Association

41:51 - Transferable skills in law and how best to apply them

46:31 - How to identify what you truly want to do with your career and balancing work and family life with a young family

53:50 - How to develop your career as an aspiring sports lawyer

1:00:42 - Aspirations for women's football in England
We thoroughly enjoyed the interview and took a lot away from it. We hope you do the same.
The host is Sean Cottrell (@spcott), founder and CEO of LawInSport.
For more sports law news, commentary and analysis go to LawInSport.com
Upcoming Events: www.lawinsport.com/sports-law-events
LawInSport Recruitment:
LawInSport Annual Conference: www.lawinsport.com/annual-conference
LawInSport Academy Mentoring Scheme: www.lawinsport.com/announcements
Follow us on Twitter @LawInSport and Sean at @spcott.
Listen to podcast on:
Soundcloud: @lawinsport
iTunes: itunes.apple.com/gb/podcast/lawlnsport-sports-law-podcast or most Android podcast apps.
LawInSport