Alex Kelham, Partner and Head of Sports Business Group, Lewis Silkin - E111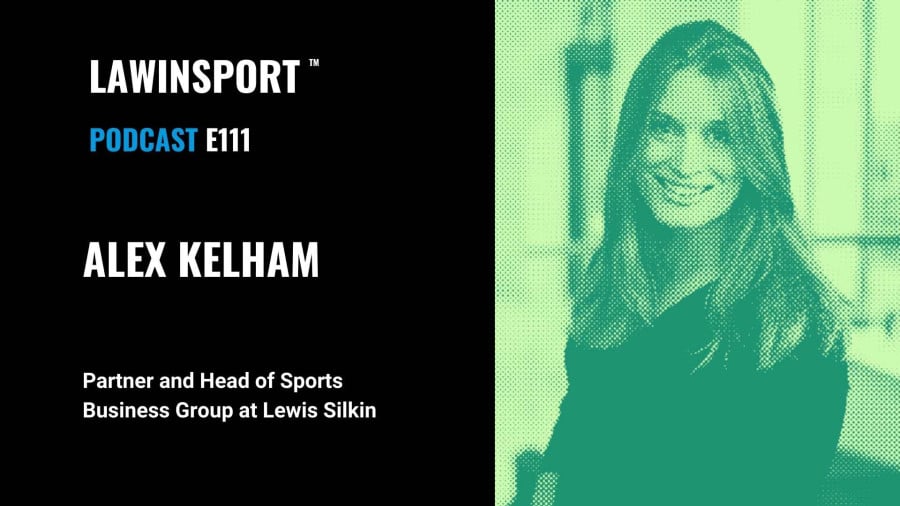 Friday, 18 June 2021

Alex Kelham is an an experienced commercial and IP lawyer and is the Head of Lewis Silkin's Sports Business Group. Although Alex has particular expertise in the sports sector, Alex also advises brands, marketing agencies and other IP rich businesses on a range of commercial, brand and marketing issues.

Alex's sport clients include federations, teams, events, athletes and venues. Alex assists them in the management, exploitation and protection of their commercial rights and advises on all aspects of hosting events, and also works with brands and agencies on a range of sports marketing and commercial matters, ranging from sponsorship, talent agreements and TV production, to social media and brand protection.

Alex previously worked at the 2012 London Olympic games and is also a board member for British Swimming. Alex is also a member of LawInSport Editorial Board.

In this podcast Alex shares her journey into sports law and gives advice to those aspiring to work in the sector.

Alex speaks to LawInSport's CEO, Sean Cottrell.
1:51 - Her journey into law

3:32 - Her swimming career

5:50 - When did she start working with sports clients

8:12 - Being involved in the 2012 London Olympic Games

11:22 - Her take on the Tokyo Olympics and the issues surrounding the Games

13:41 - Her life after the Olympics; transitioning back into private practice

16:50 - Becoming Head of Sport at Lewis Silkin

17:38 - How to raise your profile whilst keeping your ego in check

21:52 - What work she finds the most interesting

26:51 - What she pays attention to outside of her work

29:30 - Politics in sport - will this be necessary for younger lawyers to learn about

33:34 - What characteristics she looks for in colleagues

39:55 - Her and the team's plans for the future
We thoroughly enjoyed the interview and took a lot away from it. We hope you do the same.
The host is Sean Cottrell (@spcott), founder and CEO of LawInSport.
For more sports law news, commentary and analysis go to LawInSport.com
Upcoming Events: www.lawinsport.com/sports-law-events
LawInSport Recruitment: https://www.lawinsport.com/careers/recruitment-services.
LawInSport Academy Mentoring Scheme: www.lawinsport.com/announcements
Follow us on Twitter @LawInSport and Sean at @spcott.
Listen to podcast on:
Soundcloud: https://soundcloud.com/lawinsport
iTunes: https://podcasts.apple.com/gb/podcast/lawlnsport-sports-law-podcast
Spotify: https://open.spotify.com/show/7zNCAlkXxL2XEfypDApye8?si=nViULnknQeSAKSdXKUL2kA
LawInSport