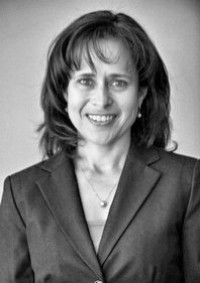 Maureen Weston
Maureen Weston is Professor of Law at Pepperdine University School of Law and Director of the Entertainment, Media & Sports Dispute Resolution Project. She received her J.D. from the University of Colorado, and B.A. in Economics/Political Science at the University of Denver. Professor Weston teaches courses on arbitration, mediation, negotiation, international dispute resolution, legal ethics, and U.S. and international sports law. She serves as Faculty Advisor to the Sports & Entertainment Law Society and Dispute Resolution Journal, and as coach for ICC Mediation Advocacy and Sports & Entertainment Law Negotiation competitions.
Weston has taught law at the University of Oklahoma, University of Colorado, University of Las Vegas Nevada, Hamline, and in Oxford, England. Prior to teaching, Weston practiced law with Holme Roberts & Owen and Faegre & Benson in Colorado. She is actively involved in programs furthering opportunities for students to gain experience in negotiation, mediation and arbitration. Her service membership includes subcommittee chair for the ABA, Law School Division, Arbitration Competition, AALS Sports Law Executive Committee, and former chair of the ABA Dispute Resolution Education Committee and Representation in Mediation Competition. She is a member on the Boards of Directors at the University of Colorado School of Law Alumni Board, the National Sports Law Institute at Marquette School of Law, and Malibu Little League. A frequent speaker at conferences, Weston is co-author of casebooks on sports law and arbitration and has written numerous articles in the area of Olympic and International Sports Arbitration, disability law, sports law, and dispute resolution.
OMIT
Authored publications include: Arbitration: Cases and Materials (with Stephen K. Huber) (Lexis Pub.) (2nd ed. 2006) (3rd ed. 2011); Sports Law: Cases & Materials & Instructor's Manual (7th ed. 2011) (Lexis Pub.); The Death of Arbitration After Concepcion, 60 Kans. L. Rev. 101 (2012); NCAA Sanctions: Assigning Blame Where It Belongs, 52 Boston College L. Rev. 551 (2011); The Other Avenues of Hall Street and Prospect for Judicial Review of Arbitral Awards, 14 Lewis & Clark L. Rev. 929 (2010); Anatomy of the First Public International Sports Arbitration and the Future of Public Arbitration After USADA v. Floyd Landis, 2009-10 Yearbook of Arbitration and Mediation (Vandeplas Pub. (2010); Simply a Dress Rehearsal? U.S. Olympic Sports Arbitration and De Novo Review at the Court of Arbitration for Sport, 28 Georgia J. Int'l & Comp. L. 101 (2009); Doping Control, Mandatory Arbitration and Process Dangers for Accused Athletes in International Sports, 10 Pepp. Disp. Resol. J. 5 (2009); The Fantasy of Athlete Publicity Rights, 11 Chapman L. Rev. (2008); Preserving the Federal Arbitration Act by Amending the Statute to Rein In Judicial Expansion and Mandatory Use, 8 Nev. L. J.385 (2007); Internationalization in College Sports: Issues in Recruiting, Amateurism, and Scope, 42 Willamette L. Rev. 101 (Fall 2006); Universes Colliding: The Constitutional Implications of Arbitral Class Actions, 47 William & Mary L. Rev. 1711 (2005); The Intersection of Disability and Sports: Assessing Challenges to Rules of Participation and Play by Athletes with Disabilities, 50 St. Louis Univ. L J. 137 (2005); Reexamining Arbitral Immunity in an Age of Mandatory and Professional Arbitration, 88 Minn. L. Rev. 449 (2004); Confidentiality's Constitutionality: The Incursion on Judicial Powers to Regulate Parties in Court-Connected Mediation, 8 Harv. Neg. L.J. 29 (2003).

---