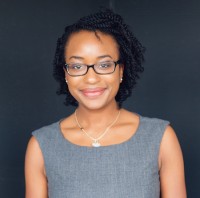 Natalie St Cyr Clarke
Natalie St Cyr Clarke is Legal Affairs Manager at FIBA (International Basketball Federation) and Co Chair of the Sports Law Subcommittee of the International Bar Association. Natalie is a New York qualified lawyer with numerous years of experience in sports arbitration and dispute resolution, having previously worked for Libra Law in Lausanne, Switzerland.
Natalie obtained a double degree (LL.B/J.D.) from King's College London, UK, and Columbia Law School in New York, USA, and also has an LLM in International Sports Law from the Instituto Superior de Derecho y Economía in Madrid, Spain.
This email address is being protected from spambots. You need JavaScript enabled to view it.
---