Trends in digital brand engagement, image rights and sponsorship deals in sport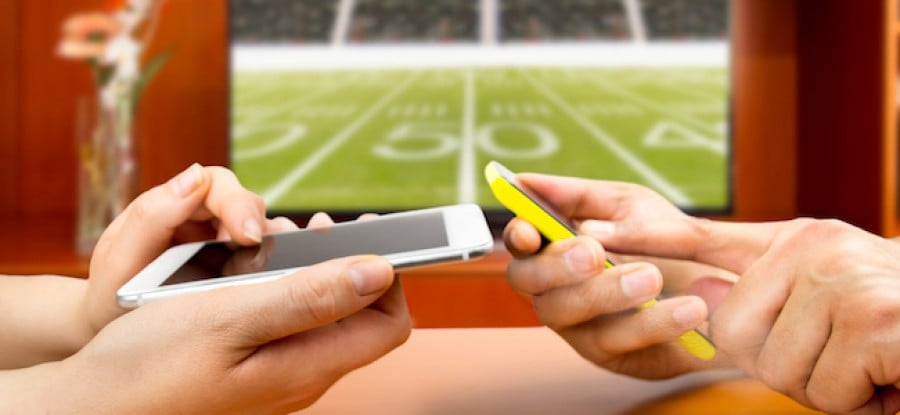 Tuesday, 22 August 2017

Mills & Reeve's sports team recently held a sports seminar in London featuring three panel discussions:
brand engagement in a digital era,


the latest developments on image rights, and


the opportunities and pitfalls in sponsorship deals. This article summarises the discussions that took place during those panels.
A consistent theme of the afternoon was that there are numerous ongoing technological, legal, and regulatory developments in sport, which provide challenges but also significant opportunities for forward thinking organisations, businesses and athletes.
This feature piece briefly recaps the keys points arising out of the discussions.
Why is brand engagement in a digital era important?
The first panel discussed the importance of brand engagement in a digital era. The panel consisted of:
Tim Crow – Tim is the CEO of Synergy, a sports and entertainment marketing agency which works with major brands all over the world.


Ben Smith – Ben is CEO of Laduma, a company specialising in developing and delivering 360-degree virtual reality content for brands in the world of sport, travel, hospitality, music, news and more.


Seb Carmichael-Brown - Seb is the Commercial Director of Hashtag United, an amateur football side that has played at Wembley, appear in popular video games such as Top Eleven & Football Manager, have a kit manufacturer and sponsorship deal, and are watched by fans all across the globe.


Jake Cohen – of Mills & Reeve, who chaired the panel.
Top football clubs are comparatively small businesses, but they have something extraordinarily valuable and rare for commercial entities – a global reach that transcends linguistic, national, geographic, cultural, religious, and ethnic borders that they can increasingly connect with on social and digital media. As a result, partnering with a top football club or a footballer seems an ideal fit for a national company trying to expand globally or a multinational company trying to break into key target markets.
The panel discussed how social and digital media was the best way for clubs to not only reach their global fan bases in a meaningful way, but also collect data for optimal localisation and dynamic content strategies. There was also an interesting broader discussion as to which form of social media (Facebook, Twitter, YouTube, Instagram, Snapchat) was the "best" form to achieve these goals, but the consensus was that whilst each had their own strengths and weaknesses it simply depended on what the club or business was aiming to achieve.
Among the many highlights, Tim discussed practical issues that arise for club sponsors when there is limited time with, and access to the players. He also shared how Synergy helped a client maximise the value of its sponsorship of FC Barcelona ("FCB") in an innovative way[1]. Beko, a leading home appliance brand in the UK, was in its second season as a Global Premium Partner of FCB, but was looking to maximise the value of this sponsorship. Synergy helped Beko launch a marketing campaign that saw FCB players Lionel Messi, Luis Suárez, Neymar Jr., Andrés Iniesta and Gerard Piqué appear as animations in advertising, in-store, in-stadia, in real-time social media activity, on digital channels and in the media. The campaign was extremely successful, securing millions of views in a matter of days and had a total global reach of 96.4m people.
Ben discussed how virtual reality is becoming increasingly available on major digital and social platforms and how Laduma helps sporting entities on both sides of the pond take advantage of this to enhance their brand values. Working with the Wimbledon digital team,[2] Laduma created a virtual reality film that featured Andy Murray, Novak Djokovic, Serena and Venus Williams (amongst others) that attracted widespread publicity on Wimbledon's Facebook and YouTube pages. Laduma also created a virtual reality film for the NFL team Jacksonville Jaguars[3], which took fans from around the world behind the scenes at the Jaguar's opening match of the season. They showed this film to fans at the NFL street party in London which proved to be remarkably popular.
Seb discussed how Hashtag United[4] has leveraged engaging YouTube personalities, professional and creative content creation, and a focused commercial strategy into a unique football club that, despite being founded in 2016, remarkably already has more fans than a number of Premier League clubs.[5] Hashtag United started as a Sunday League side in Essex but took its presence online in 2016. Following a system similar to FIFA's Ultimate Team, Hashtag United competes in a series of Divisions, starting with Division 5 with the goal to be promoted all the way to Division 1. They now publish regular videos featuring training session challenges or matches against a variety of opponents (including staff teams for West Ham United, Manchester City, Google, Vauxhall, and fellow YouTube channels like Copa90 and Dream Team FC). They record their games using several HD cameras and despite being an amateur football team, they remarkably have an active audience of hundreds of thousands tuning in from all over the world to watch their matches. Hashtag United now also have an eSports team.
What are the latest developments on image rights?
The second panel consisted of Aidan Mullally (Head of Business Development at Tottenham Hotspur), Pete Hackleton (Partner at accounting firm Saffery Champness) and Julia Rangecroft (Tax Partner at Mills & Reeve), and was chaired by one of Mills & Reeve's lawyers, Carol Couse. The panel discussed the latest developments in image rights.
Given the high profile criminal action[6] taken by Spanish tax authorities against the likes of Messi, Ronaldo and Mourinho in respect of image rights structures adopted by these individuals (who unquestionably have substantial commercial value in their image), some have questioned whether this is the death knell for image rights across Europe.[7] The consensus of the panel however, was that the commercial exploitation of image rights in the UK is alive and well and should be tax efficiently structured.
The panel discussed the expiry at the end of this season of the "Protocol" which has been in force for the previous 3 seasons, setting out the parameters within which Premier clubs can safely reach commercial deals with players and managers for the use of employees' image rights. The view of Pete and Aidan was that the Protocol had generally been well received by clubs, and provided some clarity on HMRC's tolerance of image rights arrangements. Since the seminar, it has become clear that HMRC and the Premier League have not been able to reach agreement on the terms of a Protocol for the coming season. The authors note that HMRC has very recently issued a guidance document on the tax treatment of image rights payments, however they note that this has not been made publically available yet so will refrain from commenting on it any further.
Aidan confirmed that Spurs' policy with regard to agreeing to image rights deals with players was based on case-by-case basis assessment of each player to ensure the commercial rationale behind such deals. Whilst Spurs acquire players' image rights in a club capacity, he highlighted the delicate balance to strike between the needs of the club and its sponsors and existing endorsement agreements that the players may have with their own personal sponsors (who may compete with those of the club). He also highlighted how varied sponsorship activation may be, and how it depends on the territories and target markets. By way of illustration, he explained how the official website of the club was appropriate for the traditional fan base who tend to attend matches, whereas social media platforms like Facebook and Twitter were more popular with the younger demographic "followers" of the club, particularly overseas, who may not attend matches in the UK.
Julia and Pete debated the merits of setting up an image rights company for a player, on the verge of becoming a first team regular of a Premier League team, when the value of the image rights to transfer to the company is likely to be limited and consequently CGT liability, is likely to be smaller than if the rights were transferred when the player is already a household name. Whilst there would be some professional costs to be incurred in setting up such companies, the consensus seemed to be that such future planning was worthwhile.
The panel also discussed the future of off shore structures, given HMRC's stance in respect of the source of image rights income - namely that if monies are paid to an image rights company by a UK club this is UK sourced revenue, notwithstanding that some promotional activities may take place outside of the UK and much of the club's commercial may derive from overseas sponsors etc. As such, careful consideration should be given to the use of off shore structures going forward and that these should be properly used for revenue of a purely international nature so as to benefit from the remittance regime (i.e. if it is not brought into the UK it will not be taxed in the UK).
Finally, the panel agreed that athletes would be well advised to protect their image rights with enforceable intellectual property rights, such as trade mark registrations, which may also support the tax efficiency of an image rights company in the event of a future challenge by the tax authorities.
Sponsorship deals – what are the opportunities and pitfalls?
The third and final panel consisted of Ben Blanco (Head of Sport and Entertainment Marketing at Samsung UK), Richard Liddell (sports specialist barrister from 4 New Square Chambers) and Paul Knight (Commercial, IP & IT Principle Associate at Mills & Reeve), and was chaired by the head of Mills & Reeve's sports team, Mark Hovell. The panel looked at what opportunities and pitfalls arose from businesses choosing to sponsor athletes or sports teams.
It was acknowledged that businesses love to be associated with sport – until, that is, things go wrong. Ben explained that businesses were typically looking to raise awareness of their brands by aligning them with a particular sport, club or athlete (for example, Samsung previously worked with Chelsea as its shirt sponsor) or the businesses were looking to engage with that sports, club's or athlete's fan base. The days of simply putting a logo on a shirt were long gone, as businesses and sponsored parties are working collaboratively to ensure the businesses achieve their objectives.
For this reason, much of the hard work is done before any deal ever gets to the lawyers to draft documents (but the lawyers that are involved at the early stage can really add value) and Ben highlighted just how important it is for both sides to be crystal clear on what the objectives are and who has what responsibilities.
Ben also discussed the "Samsung Slider"[8] that was recently on show at Twickenham at the HSBC London Sevens. The Samsung Slider provided the best seats in the house (4 of them, on a train track that moves up and down the touchline, pitch side, keeping up with the play) that could only be accessed as part of a prize draw for fans at the ground who tweeted about Samsung UK, thereby promoting Samsung to all their own followers.
Many clubs are becoming rights holders these days and how they can utilise their fans' data and grant sponsors access to these fans is becoming key in unlocking commercial revenues. Paul warned that the GDPR[9] (the EU General Data Protection Regulation in force throughout Europe from 25 May 2018) and the growing legal minefield around e-privacy may regulate these opportunities. The GDPR will require organisations to provide greater visibility about how they use personal details, enhance the rights of individuals to control how their personal details are used, and introduce much higher fines for non-compliance (up to €20million, or 4% of annual turnover if that's greater). But well prepared clubs will still be able to continue to monetise their growing connections with their fans. For more information on how a sports organisation should prepare for the GDPR, please see here.[10]
As well as keeping up with the legislation, it is just as important to keep up with the innovation shown in some campaigns and the platforms being used to promote goods and services by businesses and sports. The panel agreed that flexible language in commercial contracts is crucial to help facilitate a fluid and workable relationship between the parties allowing them to keep pace with technological innovation. Paul recommended frequent meetings between the business and the sponsored party, ensuring that both could maximise opportunities and develop a long-standing relationship. It was recognised that there might be constraints (as an individual athlete has to be focused on performance in their sport first and foremost) so the issue is more about how to make the most of the time the athlete can commit.
The panel also discussed sponsored parties who frequently change their image – whether it's a player with ever changing hairstyles (including those that shave off their 'mo' or ponytails) or one that changes clubs mid-contract, or indeed a club changing kit supplier mid-contract. On the one hand, a business can't prevent this, but the sponsored athlete may have to be available to re-shoot promotional materials and the like.
A particularly interesting discussion topic was, just like with all contracts, how do businesses work out what to pay and how do they monitor if they're getting value for their money? With something like a business sponsoring a football club's shirt, it wasn't just about looking at what Adidas paid Manchester United for example - although Ben confessed that would indeed be a factor. A lot of science goes into this process and also the benefit of many years' experience in the industry. Key Performance Indicators (KPIs), such as number of social media engagements/interactions, number of shirts sold etc. are agreed and built into the contracts. These days, there are reductions linked to sporting performance (or lack thereof), and Manchester United's Adidas deal was an example of this.
Having a panel with three lawyers on it inevitably meant that the focus turned to discussing what happens when things go wrong. The panel discussed examples of athletes that are seen using a competitor's brand of goods to the business that was sponsoring them, and noted how rarely we see the business sue the athlete. Richard noted that most businesses would rather avoid the bad publicity and stigma of a public spat and Paul stated that many contracts would not only provide for a period of suspended payments whilst the business investigated the issue, but could also lead to termination, with a claw back provision. In contrast, many years ago businesses might have been tempted to simply remove the logo from their competitor's products, stick their own on in place and carry on!
The discussion then turned onto the interesting topic of morality clauses. Whose morality are these clauses based upon? Is it a reasonable person's, or is it merely down to the opinion of the sponsoring business? How many affairs does an athlete need to have for it to be a violation of a morality clause? Why do some sponsors (or even Sports Governing Bodies) stand by their athletes, whilst others run for the hills? Well, it could come down to the contract wording, it could come down to the strength of relationship between the business and the sponsored athlete. It was noted that at present, decisions are often simply made on a case-by-case basis. The panel also discussed reverse morality clauses. What happened if you were sponsored by Enron?
Richard looked further at what a business could sue a sponsored athlete for. A return of payments, or loss of profits? The panel inevitably brought up Lance Armstrong. Could his bike manufacturer, Trek, ask for its money back? Would Armstrong say it benefited all the way with bike sales while he was winning, albeit against the rules? Were people returning the bikes they bought? Were sales dropping now, long after their relationship with Armstrong had ended? The conclusion was broadly that the evidentiary burden would likely be too high for a company to overcome.
The final points were on issues that get lawyers excited – choice of law and dispute resolution clauses. Arbitration was seen as best, mainly for speed and confidentiality. Not too surprisingly for a UK seminar, English law was the preferred choice.
Tiran Gunawardena, Carol Couse, Mark Hovell