Whistleblowing in Sport – Part 1: Maintaining Public Confidence In The Integrity Of Sport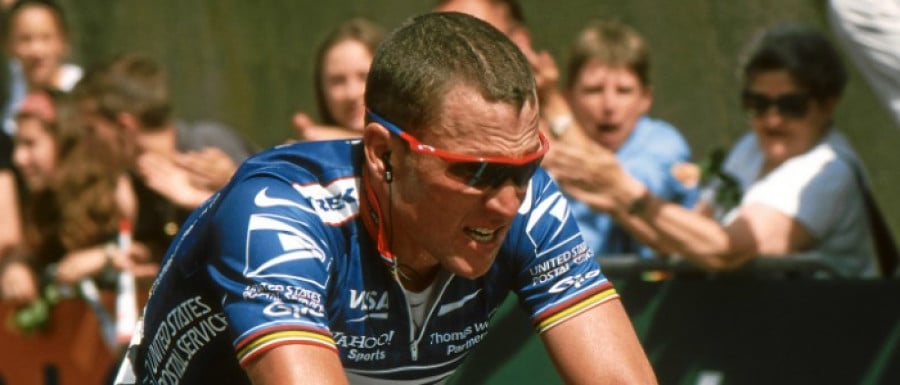 Monday, 15 December 2014 By Sir Anthony Hooper, Andrew Smith

What is whistleblowing and how does it relate to sport? In part one of this two part series, Sir Anthony Hooper & Andrew Smith provide the answer to this question and go on to analyse whistleblowing provisions within sport.

In part two, the authors review the "Substantial Assistance" provisions in the 2015 WADA Code and explain how other industries approach investigations and disciplinary proceedings involving information provided by whistleblowers. To conclude the authors outline some pragmatic solutions that will assist governing bodies of sport to maintain public confidence in their sport.

Broadly speaking, whistleblowing may be defined as the raising of a concern, either within the workplace or externally, about a danger, risk, malpractice or wrongdoing which affects others.1 Quite often, individuals who raise concerns do not perceive themselves to be 'whistleblowers', at least not in the first instance. In the sporting context, whistleblowing may potentially arise in relation to variety of concerns, such as:
Match fixing / spot fixing;
Bribery / corruption / financial impropriety;
Doping;
Tapping up;
Conflicts of interest;
Misuse of confidential / insider information;
Discrimination;
Abuse (including physical and sexual abuse).
Why is whistleblowing in sport important?
Concerns in relation to the above matters (which are far from an exhaustive list) may involve perceived criminal wrongdoing, breaches of applicable sporting rules and regulations and/or other legal obligations. It is vitally important that individuals who are employed and/or otherwise involved in the sports industry feel able and confident to come forward and raise any concerns which they have about potential dangers, risks, malpractices and/or wrongdoing which affects others. Information provided by whistleblowers can provide invaluable assistance to public prosecutors, sports governing bodies / authorities and individual clubs (amongst others), when seeking to identify and stamp out wrongdoing in sport. The Lance Armstrong case2 is a particularly high profile example of former staff and team members coming forward and providing information as to the nature and extent of doping abuse in professional cycling (admittedly, in some cases, rather belatedly).
The importance of maintaining public confidence in the integrity of sport cannot be underestimated. Article 165 (2) of the Treaty on the Functioning of the European Union stipulates that EU action shall be aimed at "developing the European dimension in sport, by promoting fairness and openness in sporting competitions and cooperation between bodies responsible for sports, and by protecting the physical and moral integrity of sportsmen and sportswomen, especially the youngest sportsmen and sportswomen." In AEK Athens and SK Slavia Prague v UEFA,3 the Court of Arbitration for Sport held (at para. 25):
"The Panel notes, quite obviously, that honesty and uprightness are fundamental moral qualities that are required in every field of life and of business, and football is no exception. More specifically, however, the Panel is of the opinion that the notion of integrity as applied to football requires something more than mere honesty and uprightness, both from a sporting and from a business point of view. The Panel considers that integrity, in football, is crucially related to the authenticity of results, and has a critical core which is that, in the public's perception, both single matches and entire championships must be a true test of the best possible athletic, technical, coaching and management skills of the opposing sides. Due to the high social significance of football in Europe, it is not enough that competing athletes, coaches or managers are in fact honest; the public must perceive that they try their best to win and, in particular, that clubs make management or coaching decisions based on the single objective of their club winning against any other club. This particular requirement is inherent in the nature of sports and, with specific regard to football, is enhanced by the notorious circumstance that European football clubs represent considerably more in emotional terms to fans – the ultimate consumers – than any other form of leisure or of business."
Football is not unique in this regard. Any sport which fails to identify and punish wrongdoing when it occurs is likely to be severely diminished in the eyes of the viewing public.
Already a member? Sign in
Get access to all of the expert analysis and commentary at LawInSport including articles, webinars, conference videos and podcast transcripts. Find out more here.
Related Articles
Written by
Sir Anthony offers his services in the United Kingdom, the United States and other countries to national and international corporations and organizations (both civil and military).
Andrew is a barrister practising from 11KBW in London. He is ranked as a leading sports and employment law barrister by Chambers & Partners and Legal 500.
This email address is being protected from spambots. You need JavaScript enabled to view it.