Sharapova's doping scandal - are athletes now more concerned about legality than ethics?
Thursday, 17 March 2016 By Jack Anderson

One week since Maria Sharapova's admission1 that she had tested positive for a prohibited substance (meldonium), it is time to take stock on what was revealed and what might happen to next.

To recap, the immediate reaction to Sharpova's admission varied hugely.

It included the coolly scientific,2 explaining that, although the drug is designed for short-term use relating to the effects of diabetes, it has long-term athletic benefits in enhancing a player's endurance and recovery.

The reaction was also coolly commercial3 in the guise of the various sponsors, notably Nike, who with a swoosh suspended endorsement contracts with Sharapova.

Outside of tennis, some of the commentary has cast more heat than light. For instance, former WADA chief Dick Pound was quoted as stating that the use of meldonium is "widespread" in tennis – a claim that was particularly unhelpful and unsubstantiated.4

Within tennis, the reaction was generally muted though tending towards the sympathetic and even empathic. Serena Williams, for instance, remarking:

"I think most people were happy she was upfront and very honest and showed a lot of courage to admit to what she had done and what she had neglected to look at in terms of the [prohibited] list."5

Williams' use of the word "neglect" is interesting. In her press conference announcing the positive test, Sharapova described her actions as "careless". The implication appears to be that, although Sharpaova ought to have known that meldonium was on the prohibited list from 2016, her continuing use of the substance was not a deliberate act of doping or cheat.

In this regard, the press conference,6 which most thought would concern the Russian's retirement, was characterised by a very controlled and self-serving performance by Sharapova.

To be fair to her, there were no crocodile tears such as those shed by previous drug cheats such as Marion Jones. The aggressive dismissiveness of Lance Armstrong's defence – everyone else was doping, I was just better at it – was also absent.

And yet in many ways the Sharapova press conference must be understood as one long, legal plea in mitigation.

In the law of doping, the principle of strict liability applies or to paraphrase Article 2.1.1 of the World Anti-Doping Code 2015 (WADC) anti-doping rule violations can be committed without regard to an athlete's fault. This means that the athlete is responsible for what they ingest. If that substance is prohibited, that athlete is guilty irrespective of whether they intended to take the substance or did so carelessly or accidently. Moreover, pursuant to Article 10.2 WADC, an athlete can be banned (that is, deemed ineligible to compete) to a maximum of four years for a first offence.
Already a member? Sign in
Get access to all of the expert analysis and commentary at LawInSport including articles, webinars, conference videos and podcast transcripts. Find out more here.
Related Articles
Written by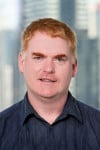 Jack Anderson is Special Counsel (Integrity Regulation) at Racing Victoria. Formerly Professor and Director of Sports Law Studies at the University of Melbourne, he has published extensively on sports law, most recently with D Thorpe, A Buti, P Jonson & J Anderson, Sports Law (4th ed, OUP, 2022).
He is a member of World Athletics' Disciplinary Tribunal, the integrity unit of the International Hockey Federation, and the International Tennis Federation's Ethics Commission. Jack is an arbitrator on Football Australia's National Dispute Resolution Chamber, the National Sports Tribunal of Australia and Sport Resolutions UK.
This email address is being protected from spambots. You need JavaScript enabled to view it.