An update on Financial Fair Play - Case study: the Neymar Transfer
Published 25 September 2017 By: Michael Savva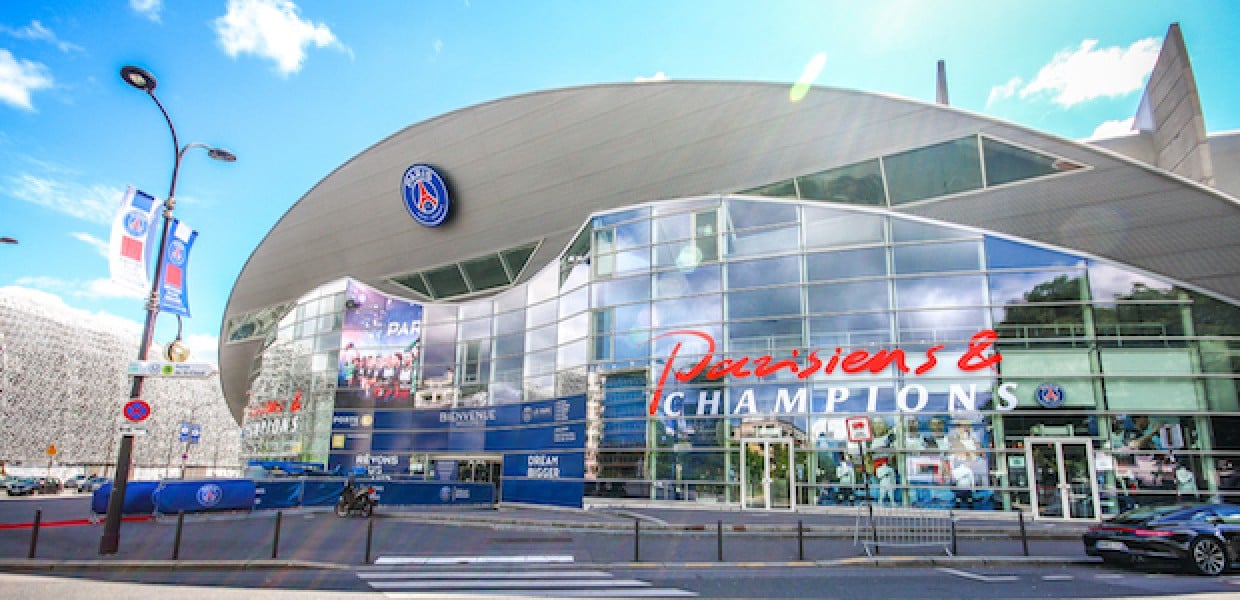 Neymar's recent transfer from FC Barcelona ("Barcelona") to Paris Saint German FC ("PSG") has invoked much debate, primarily surrounding PSG's compliance with UEFA's Club Licensing and Financial Fair Play Regulations (more commonly known as the "FFP Regulations").
This article summarises certain relevant aspects of the FFP Regulations in the context of such a transfer and addresses certain issues around the implications of such a transfer on the regulations themselves. Specifically, it looks at:
What is Financial Fair Play – brief background and reminder?


Who is subject to the FFP Regulations?


"Sweetening" the break-even test


Inconsistency in UEFA's approach toward "sugar daddies"


Neymar and PSG: the transfer and the investigation


Sanctions for non-compliance with FFP


Financial doping


Neymar and PSG: Commercial and other justifications


Have the FFP Regulations had the desired effect to date?
Background and reminder: What is Financial Fair Play ("FFP")?
As UEFA itself notes, "financial fair play is about improving the overall financial health of European club football".[1]
UEFA's executive committee approved the FFP Regulations in May 2010 with the general aim of ensuring the long-term viability and financial stability of European club football. In part, this was to be achieved through:
improving the economic and financial capability of clubs (principally through the so-called "break-even test"[2]);
placing the necessary importance on the protection of creditors, by ensuring that clubs settle their liabilities with players, social/tax authorities (as a result of contractual or legal obligations towards employees) and other clubs punctually;
introducing more discipline and rationality in club football finance;
encouraging clubs to operate on the basis of their own revenues;
encouraging responsible spending for the long-term benefit of football; and


to protect the long-term viability and sustainability of European club football.
Who is subject to the FFP Regulations?
The FFP Regulations do not apply to all football clubs in Europe. Rather, any club that wishes to take part in UEFA's two annual competitions, the Champions League and the Europa League, must obtain a license from its national association certifying that it meets certain criteria.
UEFA sets two principal criteria:
No overdue payables (Art 49, 50, 50bis, 65-66bis): A club must be fully up-to-date with payments to creditors; and
Break-even (Art 60-64): A club must be able to demonstrate that "relevant" income (including income derived from ticket sales, merchandising, broadcasting rights and sponsorship) balances with "relevant" expenditure (primarily wages and player transfer fees which, together, account for the vast majority of a club's expenditure). This is calculated over a three-year "assessment period" and is subject to an acceptable level of deviation.
"Sweetening" the break-even test
UEFA updated (some would say "softened") the FFP Regulations in 2015 with the aim of encouraging more sustainable investment while, at the same time, maintaining control on overspending. Two main changes were adopted:
The notion of "acceptable deviation" (Art 61 - whereby clubs can spend up to €5m more than they earn in each three year "assessment period" and any losses beyond that level, up to €30m, are permitted only if covered in their entirety by a direct contribution or payment from the club owner(s) or a related party) has been retained (the 2012 Edition of the FFP Regulations had left open the possibility that the acceptable deviation level would be reduced after the 2017/18 season); and
UEFA introduced the ability for clubs to apply to the Club Financial Control Body (the "CFCB") investigatory chamber to enter into a voluntary agreement (Art 57.5 and Appendix XII) with the aim of complying with the break-even requirement.
Critics of these revisions have argued that clubs with wealthy owners (the so-called "sugar daddies") can now simply rely on those owners injecting additional cash into the club to fund these losses.
Inconsistency in UEFA's approach toward "sugar daddies"
Even before conception of FFP, and despite the stated objectives of the FFP Regulations since conception, public statements made by UEFA officials seemed to suggest that that so-called "sugar daddies" were in the firing line, despite the fact that many clubs that do not benefit from the backing of such individuals also make losses. As reported by The Telegraph newspaper, "Platini dismissed the idea that billionaire benefactors like [Sheikh] Mansour [Manchester City's ultimate owner] were good for football because they challenge the elite. He gestured to Infantino. 'We think that the opposite will happen,' said Infantino, 'because if you have a rich sugar daddy coming in and throwing money around this is unhealthy in the medium and unsustainable in the long-term. For the club to be healthy it has to live on its own means and generate income and this is not impossible. Otherwise it is an artificial bubble.'"[3]
Stefan Szymanski has analysed the involvement of "sugar daddies" in club football in the context of the issue of efficiency and concluded that it not obvious why sugar daddies are inefficient. They bring more money into the game, which allows the game to expand; much of this money is paid to rival teams through large transfer fees, so the benefits of their investment are, to some extent, shared; and the desire for clubs to attract a sugar daddy in the first place is in itself a motivation to improve efficiency. However, "sugar daddies" could just as easily lose interest in their clubs, which brings its own risks – reduced investment, not paying club debts and, in extreme cases, putting the club into insolvency because they no longer wish to run (and fund) a loss-making club. Seemingly, the answer lies somewhere in the middle.
In light of UEFA's very clear and open public pronouncement, it is, in this author's opinion, somewhat surprising that UEFA sought to relax the FFP Regulations in 2015 by retaining the "acceptable deviation" threshold at €30m and allowing clubs to effectively negotiate voluntary settlements (as noted above). Perhaps this was seen by UEFA as a "middle ground" to make the FFP Regulations more palatable to some of its biggest clubs. Or perhaps UEFA have since realised that "sugar daddies" do bring some value to club football.
Neymar and PSG: "The" transfer
To anyone interested in football, it will not have escaped their attention that PSG recently broke (and, in the process, more than doubled) the world record transfer fee payable for a football player when signing Neymar, for a reported fee of €222m (approximately £200m), from FCB.[4]
At this juncture, the nuances of the Spanish transfer system and Spanish contract law for professional sportspeople require a little explanation. In Spain, it is mandatory by law, pursuant to the Real Decreto 1006/1985 of 26 June (For the Regulation of the Employment of Professional Sportspeople)[5], that football player contracts contain a "buy-out" clause. These clauses provide that, for a stated price, a player (note, not the purchasing club) can buy himself out of his contract. The "buy-out" price is usually set at an astronomical level to dissuade potential buyers. Once triggered, the player's club cannot block the move. In Neymar's case, it is report that this was set at €222m and, once this amount was deposited with Barcelona (whether by Neymar himself or by PSG on his behalf, on which there seems to be no universal agreement and much conjecture), he was free to sign for PSG.
Neymar and PSG: The investigation
If press reports are to be believed, La Liga had indicated that it might have sought to block the deal under FFP, however it does not have jurisdiction to do so. Similarly, according to the press, Barcelona considered asking UEFA to look into the FFP implications of the transfer, but the FFP Regulations do not give clubs the right to complain against another club's potential breach of the FFP regime.
UEFA itself does not, in fact, have the power to block the deal. In a statement, it stated that "we are not in a position to stop clubs from buying players, but the clubs will face sanctions if they fail to abide by Financial Fair Play rules."[6]
It is for the CFCB to determine if a club is in compliance with the FFP Regulations and, if not, the appropriate measures and sanctions.
In light of the extensive speculation and commentary generated by the transfer, in particular as to the sources of the transfer funds (see the "Financial doping" section below), UEFA announced at the beginning of the month[7] that the CFCB had opened a formal investigation into PSG's spending in the 2017 summer transfer window and whether it has complied with the FFP Regulations.
Sanctions for non-compliance with FFP
Article 29 of the procedural rules governing the CFCB[8], the CFCB has a variety of sanctions at its disposal, depending on the severity of breach (for example, taking into account the trend of the break-even result), ranging from:
warnings, fines and points deductions, at the more lenient end of the spectrum; to
withholding of UEFA competition revenues, prohibiting new player registrations, restricting the number of players that can be registered for UEFA competition, bans from European competitions and withdrawals of titles or awards, for more serious breaches.
PSG and Manchester City were penalised for FFP breaches in 2014. In addition, a number of other European clubs, including from Turkey, Russia and Bulgaria, have been reprimanded to a lesser extent.
The CFCB have, in certain circumstances, taken a rehabilitative approach rather than a punitive approach by concluding "settlement agreements" with clubs. Such agreements require clubs to make certain financial contributions while at the same time imposing various restrictive conditions on them, with the intention of assisting the club to reach break-even in the foreseeable future.
It is worth noting that, given the way the FFP Regulations work (i.e. they are based on the accounts for the three previous seasons). Interestingly, if the CFCB determines that PSG are in breach of FFP and decides to invoke one of its more serious sanctions (given that the CFCB have investigated and imposed restrictions on PSG in the past – in relation to a €175m (£167m) commercial contract with the Qatar Tourism Authority – which resulted in PSG and the CFCB concluding a settlement agreement in 2014), PSG could have their Champions League winner's title revoked (should they win it this season) or be ejected from the competition in the 2018/19 season (if they qualify for it and are still in it).
"Financial doping"
Many people have questioned how PSG could pay such a fee and still remain compliant with the FFP Regulations, with Liverpool manager Jürgen Klopp claiming that this transfer seems to make FFP "more of a suggestion than a real rule".[9]
Javier Tebas, the president of La Liga (the Spanish league), felt that the Neymar transfer could only have been achieved by some system of "financial doping" (essentially, an indication of their disgruntlement at having to deal with what they consider to be a state-run or state-backed club).
Arsène Wenger, the Arsenal manager, has said the fee paid by PSG for Neymar was "beyond calculation and beyond rationality" and that "once a country owns a club, everything is possible. It becomes very difficult to respect the financial fair play because you can have different ways or different interests for a country to have such a big player to represent [that] country."[10]
Szymanski notes that financial injections by wealthy owners cannot be shown to damage the health of the recipient football clubs and that, in fact, rather the opposite seems to be the case (although, as noted above, wealthy owners could easily lose interest in their club). The proponents of FFP, on the other hand, argue that allowing unlimited financial support by owners effectively displaces competition from the game itself into competition to find a wealthy owner, in the same way that performance-enhancing drugs are said to displace competition from the track to the laboratory in other sports.
By that argument, however, all economic and financial competition could be considered a form of doping, whether the economic or financial benefit is derived from a new sponsorship contract (permitted by FFP, subject to the rules around related party transactions and fair value) or from a cash injection by an owner (restricted by FFP).
Further, irrespective of such "displaced competition" arguments, it must be remembered that FFP is aimed, in broad terms, at limiting the two primary expenditures of clubs – transfer spending and wage inflation – to ensure that clubs live within their means. How a club that is able to spend what it earns, within the parameters set out by the FFP Regulations, could be considered to be "doping" is difficult to follow.
The problem, and where confusion reigns amongst many people, is where to draw the line. FFP draws arbitrary lines between permitted and non-permitted cash injections. Szymanski uses the examples of (i) a large sponsorship from the Russian energy company Gazprom (e.g. to Schalke), which can be taken into account as "relevant income" for the purposes of the break-even calculation and (ii) equity investment by a Russian (e.g. in Chelsea or in AS Monaco) which, in general terms (subject to the "acceptable deviation" notion), may not count towards meeting the break-even requirement. In reality, the two cases look rather similar, but the FFP Regulations treat these two investments differently.
Neymar and PSG: Commercial and other justifications
As noted in The Economist magazine[11], historically, larger football clubs have been reluctant to spend more than a quarter of their annual revenue on a single player. Just four of the 19 European transfers that have cost €60m or more to date have exceeded this threshold. Neymar's transfer, however, is likely to cost PSG around 40% of their revenue next year. It is against this background that PSG's ability to comply with the "break-even" test is coming increasingly under the microscope.
One point that may work in PSG's favour is the fact that football clubs account for payment of transfer fees on a "straight-line" (i.e. even) basis over the length of the player's contract, rather than upfront. In the case of the Neymar transfer, assuming the reported €222m fee is correct, PSG would only need to account for around €44.4m (plus an amount calculated in a similar way per year for his salary (estimated to be in the region of €31m per year), as well as related costs such as agent's fees and insurance premia) in their accounts for each of the five years of Neymar's contract.
This being the case, PSG would appear to have some time to raise sufficient revenue to mitigate the financial impact of the Neymar transfer and to procure and maintain compliance with FFP (noting that PSG's total revenues for the 2015/16 season were approximately €521m[12]). There are many ways in which PSG could seek to do so:
Commercial deals: It is likely that signing such a "marquee" player will allow PSG to negotiate a number of new commercial deals (one can expect a huge number of endorsements using the Neymar "brand").
Prize money: Such a signing could, PSG hope, provide increased revenues through the aspired improved team performance in the Champions League and the increased prize money that would bring (no doubt one of the key drivers of the transfer itself). PSG hasn't advanced beyond the quarter-finals of the Champions League in any of the past five years. Last year, each semi-finalist was paid an extra €7.5m (£6.7m), the losing finalist earned €11m (£9.9m) and the winner earned €15.5m (£14m), so there is scope for up to €25m or so in increased revenues through progression to the latter stages of that competition alone.[13] Domestically, however, there is not a great deal of scope for financial improvement as, whilst PSG finished second in the French league (Ligue 1) last season, they only earned €2m less finishing second than AS Monaco did as champions.
Broadcasting revenue: PSG may also hope that Neymar will attract more interest in the French league (Ligue 1), leading to more lucrative television deals. Ligue 1 currently lags behind in a distant fifth place in terms of broadcasting revenue when compared with the other top leagues in Europe (totalling approximately US$903m for their current contract between 2017 and 2020, compared to the Premier League, the highest earner in terms of broadcasting income, which totals approximately US$4.5bn for their contract between 2017 and 2019[14]).
Hospitality packages: The club may also see this as an opportunity to raise interest in their more expensive hospitality packages at their stadium (having increased the number of hospitality seats at Parc des Princes to 4,400 in 2015-16 from 3,500 the previous season). Having said that, PSG already nearly sells out its home games, with average attendance of around 45,000 at a stadium with a capacity of 48,000, so this in itself does not seem likely to result in any significant increase in revenues.
Shirt sales: Likewise, shirt sales are, in themselves, unlikely to be a significant income-generator given how kit deals work. In fact, PSG's current deal with Nike is worth "only" €24m (US$23m) per year[15] (compared with €155m a season which Nike will pay to Barcelona as a result of their new kit deal which starts next year); however, if acquiring Neymar allows PSG to increase the value of its next deal, that could well pay for a significant share of his contract.
Player sales: Likely player sales over the next two to three years will also help through both incoming transfer fees and a reduced wage bill.
Accumulated profits: In addition, any profits accumulated by PSG over the last two years could be used to mitigate the effect of such a hefty outlay.
It is clear that, simply through the increased revenues that sporting glory will entail and "match day" revenue, Neymar's presence will not generate enough revenue directly for the club to recoup their investment; however, PSG President Nasser Al-Khelaifi recently said that, when thinking about Neymar as a brand, the transfer fee won't seem so expensive. In this respect, PSG may be playing a slightly longer game by focusing on the contracts whose value depends on global name recognition, i.e. commercial income primarily through sponsorship contracts. The problem is, FFP is a somewhat shorter-term metric. Clubs must comply with the "break-even" requirement over a rolling three-year period. Whether PSG can utilise the commercial tools at its disposal to mitigate their outlay remains to be seen.
Have the FFP Regulations had the desired effect to date?
It is worth bearing in mind that, in the build-up to the onset of FFP, UEFA conducted a hypothetical exercise to see how many clubs would have been in breach of the regulations if they had been in effect for the year 2012/13. This exercise found that:
63% of clubs eligible for UEFA competition breached at least one FFP indicator; and
83 clubs would have been in breach of the break-even rule.
However, when the first FFP results were announced in 2014, restrictions were imposed on only nine clubs[16] – three from Turkey, three from Russia, one from Bulgaria, Manchester City and PSG. The latter two were both fined €60m (€40m of which was suspended), had their transfer spending limited to €60m (£49m) and had their Champions League squads cut from 25 to 21 players.
Given the volume of money in the "football family" currently, many would argue that the sanctions imposed by the CFCB are not fit for purpose. On the other hand, sanctions only become relevant if a club has actually breached the FFP Regulations so, if the FFP regime promotes and procures financial discipline by football clubs in general (and many would argue that the difference between the results of UEFA's hypothetical exercise in 2013 and the first FFP results in 2014 are an early indicator of that), as well as financial stability across the European football world, that, in itself, could be seen to represent a success for FFP in itself.
That said, if in time PSG are found to have fallen foul of the FFP Regulations, in part as a result of their investment in the Neymar transfer, it is unlikely that UEFA and the CFCB will take as lenient an approach as they took in 2014.
Conclusion
Many critics of FFP say that the real problem with the FFP Regulations is that they do not offer "fair play" at all. Rather, they impose some very specific restrictions on competition. On the one hand, UEFA states that the FFP Regulations will enhance efficiency whereas, as the same time, its officials allowed it to be understood that so-called "sugar daddies" are their target, in a bid to satisfy disgruntled fans.[17]
Bearing in mind that the FFP Regulations only apply to clubs looking to take part in European competition, it is also argued that they only enhance the status quo and the dominance of bigger clubs without, in fact, addressing the financial problems of smaller teams, many of whom are not directly affected by or caught by the regulations. It should be noted, however, that many national associations (including the English Premier League and English Football League) have adopted their own forms of financial fair play regulations, which therefore catch a number of clubs not caught by the FFP Regulations.
It is therefore unsurprising that the FFP Regulations have provoked much debate, club challenges to the CFCB adjudicatory chamber and a competition law challenge in the European Union[18].
As regards the implications of the Neymar transfer, much attention will focus on the current CFCB investigation, as well as on PSG and their commercial and transfer activities over the next couple of years. The question, ultimately, is whether, without "Qatari money", PSG will be able to pay Neymar's €222m buy-out fee and his €31m annual salary, and still lose no more than the €30 million over three years they are permitted to, in order to fall within FFP rules.
Only time will tell.
*Given the author's background in law rather than economics, much of the economic aspects of football finance referred to in this article rely on the analysis and views of Stefan Szymanski from his book "Money And Football: A Soccernomics Guide". The author is grateful to Szymanski; the book was an extremely useful and insightful read.
Related Articles
Author
Michael is a Solicitor in the Asset Finance practice at Watson, Farley & Williams LLP. He specializes in advising clients in relation to sports finance including: loan finance, financing of broadcasting and ticket revenues and the player transfer finance.
This email address is being protected from spambots. You need JavaScript enabled to view it.