What are the key legal issues facing an NFL London franchise? Part 2 – sporting visas, criminal convictions and EU law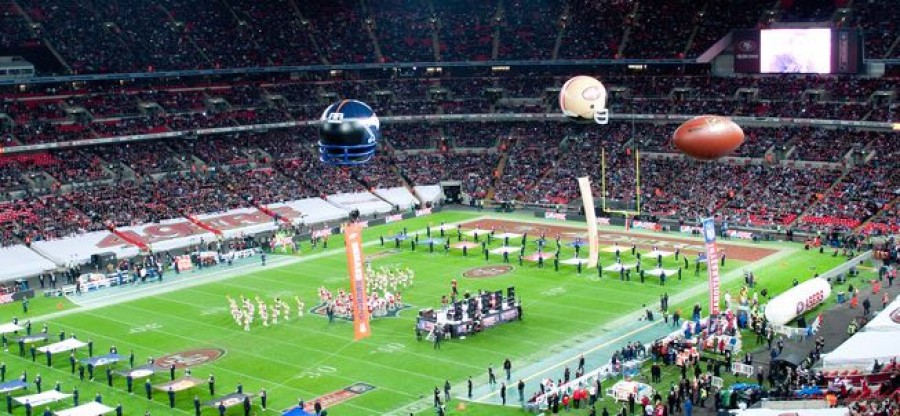 Tuesday, 20 January 2015 By Robert Tomback

Part 1 of this article set out the basis upon which a London franchise may be set up, with a focus on the tax implications of a NFL team based in London. However, in order to determine the true feasibility of a London franchise, the broader legal considerations will need to be addressed. Part 2 of this article will therefore explore the wider legal areas that will require careful analysis before we see the NFL make the leap from ad hoc visitors to calling London home.
Sporting Visas
So long as a player holds a current passport, international athletes coming to compete in the UK are admitted under a temporary working visa for 'sporting visitors'.1 For an athlete in the away team, who would visit the UK for a one off event, this temporary working visa would suffice in ensuring the player could travel to London and compete. However, for the London franchise team who would spend a significant duration of time in London and play a full home schedule, this option would no longer be viable, as the maximum stay permitted under a temporary visa is 26 weeks2
Players in the London franchise team would instead require a full Tier 2 (Sportsperson) working visa.3 However, for this to be granted, each player's application would need to be endorsed by its UK governing body. Herein lies a stumbling block, as the NFL does not currently have a UK governing body. In response to this problem, the NFL could negotiate with the government to establish its own governing body, working with Sport England in order to gain the required governance status. Alternatively, it has been suggested that a partnership be entered with the British American Football Association (BAFA).4 It is however, important to note that BAFA is not currently recognised by the Home Office and is instead affiliated to the European Federation of American Football so at best; a partnership with BAFA would only shorten the process in gaining recognition. Establishing a recognised governing body in the UK is not a simple process, and despite the bargaining power of the NFL, even the most optimistic football fan will appreciate that any negotiations would not simply be waved through. To add a further consideration, it is doubtful that the Home Office would permit a governing body to be set up without meaningful reassurances that a London franchise benefits the UK game as a whole.
Such reassurances could take the form that a minimum number of European players are included within the London franchise. This may seem like a draconian demand. However, assuming a governing body is successfully set up it would be well within its remit, in evaluating the suitability of each player's Tier 2 (Sportsperson) visa, to insist on being convinced that such a role could not have been filled by someone already settled in the UK.5 Throughout this process of gaining recognition, it is clear that the culture of football in the UK will have to evolve as well. For the London franchise to be truly successful, players will no longer be automatically enlisted from the US, but instead players already settled in the UK will become a viable option to the London franchise as well. To achieve this, The NFL will need to work with the broader UK sports infrastructure in order to promote football across all levels, engaging new participants and creating its own place within the UK sporting landscape.
Players with criminal convictions
The appalling video of Ray Rice, ex running back for the Baltimore Ravens, assaulting his then fiancée (now wife) in a lift was truly shocking. Sadly however, this is not the only recent example of an NFL player with a criminal conviction with 28 players having been arrested so far since the last Super Bowl.6 In terms of the London franchise, this becomes very important, as players who have a criminal conviction will quickly find that they may not be able to obtain the required visa to play in the UK.
For a player who has received a sentence of more than four years, they could indefinitely be refused a visa.7 Alternatively, for a player who had been sentenced to between one year and four years imprisonment, they would be denied a visa to the UK until ten years after finishing their sentence.8 Even for a player who is convicted of an offence and sentenced to less than 12 months imprisonment, they will still be subject to a mandatory refusal to enter the UK until five years has elapsed since the end of the sentence.9
The impact of these regulations is that in real terms, players such as Michael Vick, quarterback for the New York Jets, who was sentenced to 23 months in prison in 2007,10 would not be able to play in London. Of course these restrictions do not just apply to players. Whoever has a past criminal conviction, whether it be a player, coach or anyone else travelling with the team, could find themselves experiencing difficulties in obtaining a visa and entry to the UK.
In these circumstances it is plausible that the player in question and the National Football League Players Association (NFLPA ),11 who represents players' interests, would argue that they were being placed at an unfair disadvantage. The reason for this is that a player previously classed as an "unrestricted free agent"12 who is looking for a new club, would in reality be "restricted" as their criminal conviction means they would not be able to play for the London franchise. The impact of this would require player contracts to be reworded and for the Collective Bargaining Agreement (CBA )13 in place between the NFL and NFLPA to address the issue when next renegotiated.
EU law: free movement and competition
Interaction with the draft
Unlike for example in the Barclays Premier League or Aviva Premiership, teams in the NFL are not relegated or promoted and so to avoid any dominance and promote competition, the NFL utilises its draft system. The draft system sets out the mechanics by which to recruit new players from Colleges with each team being allocated a position in the drafting order in reverse to their previous year's success. The team positioned last will therefore get the first pick in the draft; in order to improve the team by recruiting the highest ranked College player.14
In looking at how the London franchise would take part in the draft, it is of interest to note that as things stand, the draft system would appear, on the surface, to be contrary to EU legislation.15 The rational for this being that the draft system would curtail a player's right to choose where to play. When drafted by a team, a player either accepts the team or is forced to withdraw from the draft and wait until the following year to be drafted; illustrating the lack of freedom a player has to choose where to ply his trade.16
As evidenced by British born Osi Umenyiora, outside linebacker for the Atlanta Falcons, there are already UK and EU players within the NFL. This is not something that the NFL has specifically addressed to date, however in considering a London franchise, it is important to note that the NFL would need to engage with legislation surrounding the free movement of workers more widely,17 in order to ascertain how this would impact upon the draft system. As yet, how such discussions would play out is unknown. However, it is suggested that at the forefront of the agenda would be balancing the crucial importance of the draft whilst ensuring that a London franchise would not unduly distort the ability of players to play for a team of their choice.
Already a member? Sign in
Get access to all of the expert analysis and commentary at LawInSport including articles, webinars, conference videos and podcast transcripts. Find out more here.
Related Articles
Written by

Rob is a dedicated Sports Lawyer working within the Mishcon de Reya Sports Group. He has wide experience across a range of sports, providing litigious, commercial and regulatory advice to clients. He acts for a range of governing bodies, clubs, players and agents and has represented clients in cases before the Court of Arbitration for Sport and other international sports decision making federations, as well as at domestic arbitral and disciplinary hearings. Rob was named as a Sport Industry NextGen Leader, an initiative 'to identify tomorrow's sports leaders and celebrate the rising stars of the sports industry'. Rob is the only practicing lawyer to receive this accolade.
This email address is being protected from spambots. You need JavaScript enabled to view it.