COVID-19: can sporting event organisers claim under their cancellation insurance?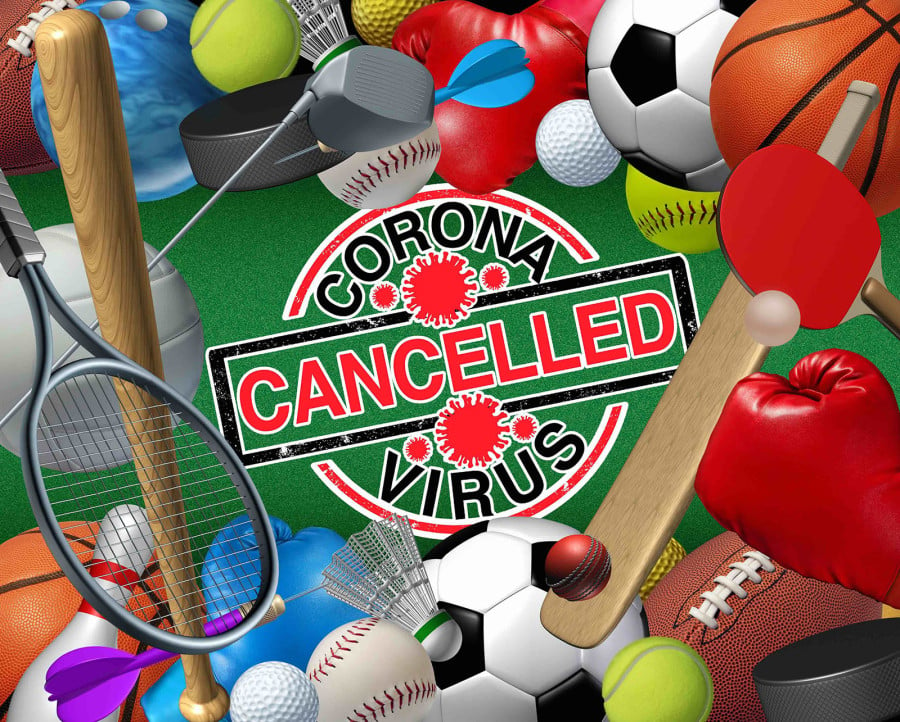 Monday, 30 March 2020 By Richard Liddell KC, Sarah McNally

Many events, including music, theatre, conferences and exhibitions have been cancelled or postponed in the wake of COVID-19 and more will follow.

Sporting events at grassroots and professional level have also been hit hard. The most recent casualties are the Tokyo 2020 Olympic and Paralympic Games, which have been postponed until 2021, and is an event which has reportedly already cost the Japanese government at least £10 billion[1]. The IOC's decision to postpone followed hot on the heels of Japan's Prime Minister's (Shinzo Abe) proposal to postpone for one year and Australia and Canada having confirmed that they would not be competing in Japan (with the chairman of the British Olympic Association saying that Great Britain was likely to follow suit). Torsten Jeworrek of the German insurer Munich Re told Reuters in February that his firm had provided event cancellation insurance for the Tokyo games "in the hundreds of millions of euros"[2]. Swiss Re has recently said it has 15% global market share of event cancellation cover and would face a $250 million loss if the Olympics are cancelled[3].

Other high-profile events have also suffered: for example, the Grand National has been called off; the World Snooker Championship at the Crucible has just been postponed; Six Nations' games have been postponed; many Grand Prix have been cancelled, including the Australian Grand Prix; UEFA Euro 2020 is postponed until 2021; and all football in England is currently suspended. Although it is hoped that many events can be rescheduled and competitions (such as the Premier League) completed before the next season is due to begin, there must be a real risk that this will not be possible.

The cancellation or postponement of events will have an obvious and material economic impact, particularly for those businesses whose principal source of income derives from the successful running of these events.

The question is whether insurance will come to the rescue? The answer is that it depends on the nature of any insurance cover obtained and on the applicable policy wordings. For those businesses that hold event cancellation insurance, now is the time to consider with your brokers and/or legal team precisely what cover has been obtained, whether it could have a role to play and what steps need to be taken to improve the chances of the insurer confirming cover. For insurers, careful consideration will of course need to be given to the policy wording and any extensions of cover and whether (for example) the notification conditions under the policy have been met.

This article addresses some of the issues that policyholders/insureds who took out sporting event cancellation insurance and insurers are likely to be grappling with and which may well end up being played out in the courts or in arbitration. Although the focus in this article is on sporting events, the same or similar principles are likely to apply across the board for any cancelled or postponed event. Specifically, it looks at:
Event cancellation insurance
Key points of policy wording

overview
"beyond the insured's control"
exclusions and write back
notification conditions

Comment
Already a member? Sign in
Get access to all of the expert analysis and commentary at LawInSport including articles, webinars, conference videos and podcast transcripts. Find out more here.
Related Articles
Written by
Rick is a Barrister at 4 New Square.
Rick is on the Editorial Board of LawInSport and is recommended in the legal directories as a leading Silk in sports law.
He is described in the directories as a "superb advocate" and "a welcome addition to the front Bench – a brilliant sports law lawyer with exceptional professional regulatory skills as part of his all-round talent. A vast array of sports-related experience and expertise. Tactical nous. Excellent manner with clients."
Rick acts for both athletes/players and governing bodies and has appeared in appeals in the Court of Arbitration for Sport. He is frequently instructed in sports commercial disputes, disciplinary matters and sports arbitrations, including anti-doping cases and safeguarding matters.
This email address is being protected from spambots. You need JavaScript enabled to view it.
Partner, Herbert Smith Freehills
Sarah practises across the full range of insurance work with particular expertise in construction, energy, projects and political risk. Her experience includes advising clients on non-contentious policy and contract drafting as well as acting in relation to contentious policy claims and recovery actions.

She has particular professional negligence experience and has assisted clients involved in claims against architects, engineers, solicitors and brokers.

Sarah has a particular specialism in insurance backed transactions and has advised on a range of substantial deals in this regards.

Sarah is a member of the Society of Construction Lawyers, TECBAR and the Mining Insurance Group (MIG).
This email address is being protected from spambots. You need JavaScript enabled to view it.