Child welfare in sport – How different countries approach mitigating the risks relating to contact sports for children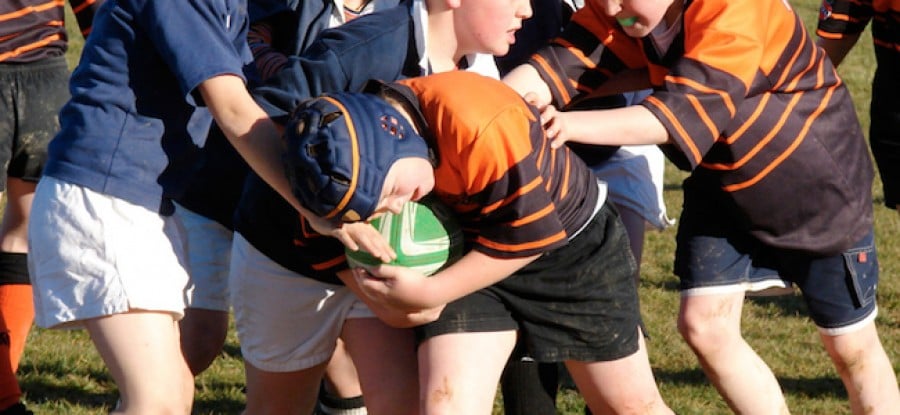 Thursday, 13 April 2017

The risks associated to children participating in contact sports are a pressing concern for the international sports community. To gain an insight into this issue, I asked 5 leading sports law experts to provide a summary, with specific examples, of how their country and sports governing bodies approach and manage children participating in contact sport.

Contributing sports law experts:
John Wolohan, Attorney and Professor of Sports Law in the David B. Falk College of Sport and Human Dynamics at Syracuse University (USA)
Cassandra Heilbronn, Senior Associate at MinterEllison (Australia)
Alfonso León Lleó, Associate at Ruiz-Huerta & Crespo SPORTS LAWYERS (Spain)
Kei Ikuta, Associate at Nagashima Ohno & Tsunematsu (Japan)
Dr Steve Greenfield, Reader in Law, Deputy Head, School of Law, University of Westminster (United Kingdom)
I hope you enjoy the article. If you think there's anything you would have liked to have seen be mentioned please feel free to tweet us @LawInSport or email us with your suggestions at:
This email address is being protected from spambots. You need JavaScript enabled to view it. and This email address is being protected from spambots. You need JavaScript enabled to view it..
John Wolohan
Attorney and Professor of Sports Law in the David B. Falk College of Sport and Human Dynamics at Syracuse University
In the United States, there are no national guidelines on contact sport for children. All rules regulating sport safety and rules protecting children are developed and regulated at the state levels or by the youth sport organizations. As a result, the rules are different from state to state and sport-to-sport.
For example The National Football League (NFL) and the NFL Players Association have created a concussion protocol that teams must follow when a player suffers a blow to the head. If a team's medical staff does not follow the concussion protocol and allows a player back into a game before being medically cleared, the team could be fined up to $150,000 and forfeit one or more draft picks.
The current protocol requires that a physician, not affiliated with any NFL team, be assigned to each team to monitor games from the sidelines, identifying concussion symptoms, noting when hard hits warrant concussion evaluation and working with the team physicians to conduct those evaluations. If a player shows or reports concussion symptoms, it is mandatory that he must leave the field and immediately be taken to the locker room so the medical team can conduct an evaluation. It should be noted, however, that the final call on diagnosing a concussion and sending a player back into a game lies with the team doctor.
If a player is found to have a concussion, he is prohibited from returning to the game or practice that day and is monitored every day afterwards until he has returned to his baseline cognitive function. Then the team doctor and an Independent Neurological Consultant must both clear him for return to football activities.
Faced with a class action lawsuit by former players, the N.F.L. has agreed to settle the case for around $1 billion. The NFL has also donated tens of millions of dollars to companies aiming to develop safer equipment.
At the high school level in America, these sports (ages 14 – 18) are regulated by each state's high school athletic associations. These associations have all developed some type of concussion protocol that requires referees, coaches and school medical personal to immediately remove from a game or practice any player that shows or reports concussion symptoms. The big problem here, however, is that it is usually up to the coach to make the decision on whether the athlete is fit to continue playing, especially if the injury occurred during practice.
In comparison, youth games (ages 6-14) are managed differently. Since there usually are no doctors or medical staff at youth games, concussions and injuries are usually handled by a volunteer coach. Besides the coach watching the children, some sports like American football are regulated by national organizations, which create standards for competition and train game referees. Because of the attention the media has put on concussions and their impact on children and brain development protocol, these organizations have also been faced with dwindling participation levels. Therefore, the leagues are trying to create new rules that would make the game safer, such as prohibiting tackling and reducing the number of players on the field.
Do you think more could be done in this area?
More can always be done, the question should be how much more do we as society want done? Since there is always going to be a risk of injury when you play contact sports, if we want to eliminate the risk completely we need to eliminate the sport or modify it so much that it becomes a different sport. Since American football is part of the social fabric of the United States, it is difficult to image the game being modified or eliminated, especially at the highest levels.
I still believe, however, that more can be done to protect the players from themselves. Athletes want to play and they will play hurt. During this year's NFL playoffs, even with all the new concussion protocol the league has put in place, there were at least two occasions - Miami's Matt Moore and Kansas City's Chris Conley – where the players suffered head to head collisions and sat out just one play before returning. While the leagues, teams and fans do not want to see these players out of the game, it is essential that they actually enforce the protocols in place and sit the players down until they are medically cleared by an independent doctor to return.
Cassandra Heilbronn
Senior Associate, MinterEllison
In Australia, depending on the sport, there may be more resources available providing assistance on how to manage the risks of contact sport in youths. As a whole, the Australia Sports Commission encourages governing bodies (and clubs) to have adequate controls and policies in place, but the extent to which they seek to control the actual mitigation steps is limited and the responsibility rests with the governing body.
The National Rugby League has a National Safe Play Code which applies to all players up to an including the Under 15 years age group.[1] From a different angle, the NRL has also introduced the State of Mind Grassroots Program to help those involved with grassroots across Australia and New Zealand from a mental health perspective.[2]
The Australian Football League has a Club Management Program (aimed at the grassroots level) which provides checklists for injury management, including recommended procedures for management of concussion and head injuries for children.[3]
Whilst not a governing body, Sports Medicine Australia and the Australian Dental Association have provided a draft mouthguard policy for Clubs to introduce to assist in reducing the incidence of dental trauma that can occur from playing contact sport.[4]
National guidelines and law that must be followed are limited. The extent to which there are "must" requirements at a national level, they only go to requirements relating to child protection and requiring the relevant clearance (eg a Blue Card) before an adult may be involved in children's sports. Even then, these are State controlled and there is no consistency.
Sports Medicine Australia have released the Safety Guidelines for Children and Young People in Sport and Recreation.[5] These are the principle guidelines for sport which apply to all involved in youth sport (including parents and schools), and is one of the only documents with a national focus. As it is a guideline, it is not a requirement that it be followed, however in the event of a claim, these guidelines will likely be used a basis for determining a breach of liability.
Most documents available are produced by the State governments. For example, the Queensland Department of Education, Training and Employment has published a sport-specific Curriculum Activity Risk Assessment (CARA) Activity Guidelines.[6] The guidelines contain sport specific information, for example in rugby league and rugby union, a children should not participate in age grade competition more than two years above their age.
In addition to this, other organisations such as the Royal College of General Practitioners, Australian Medical Association and Brain Injury Australia, have all released papers or position statements on managing injury (concussion) for children in contact sports.
Do you think more could be done in this area?
There will always be more that can be done in terms of managing risks around children participating in contact sport. However, that should be focused on education, particularly at a grassroots and school level, of risk management (this includes injury, financial and governance).
The Sports Medicine Australia Guidelines (referred to above) estimate that if complied with, it can reduce injuries to participants by up to fifty percent. This is why education should be the focus, but not to an extent that parents are reluctant to enter their child in sports due to the possibility that injury may occur. This would have a long term effect on the sports industry and potentially leave a gap of upcoming sports stars due to lower participation.
Sport is the epitome of Australia's culture and its longevity needs to be ensured. A national, as opposed to a State based, approach may assist but is unlikely to bring significant change as the governing bodies are national and over the past 5 years have realised that they have responsibility to children participating at a grassroots level and assisting clubs in managing associated risks.
Alfonso León Lleó
Associate, Ruiz-Huerta & Crespo SPORTS LAWYERS
Legislators consider minors as vulnerable subjects in any field, and of course sport is no exception. There are several sports that, as per their very nature, may entail physical contact with other participants and therefore their practice could involve a risk to the minor's physical integrity.
Article 43.3 of the Spanish Constitution states that public authorities shall foster education and sport as well as provide for adequate leisure facilities and conditions for its practice. A clear guideline has been established at a national level by means of Article 2.1 of Law 1/1996 stating that whenever any public or private institution, tribunals or legislator adopts any measure affecting minors, the latter interest will prevail over any other legitimate interest[7]. However, the Spanish legislator has not enacted an applicable piece of legislation which would specifically protect minors whenever practicing any of these sports involving physical contact.
National scope:
The Spanish Law on Sports 10/1990 and the subsequent royal decrees that could regulate the matter (i.e. Royal Decree 6769/1993, as amended by the Royal Decree 1247/1998) have failed to do so in detail, and contented themselves by merely establishing some uncomprehensive requirements and guidelines.
For instance, the Spanish Law on Sports 10/1990 provides for the implementation of a specific qualification: sports technicians[8]. These individuals are meant to be present while minors practice any sport that could eventually entail a potentially risky contact while practicing it. Their existence is crucial, in order to have professionals with a specific educational background monitoring the practice of sports by minors and ensuring that any and all required safeguards are respected. Otherwise, it would be easier for minors getting injured or hurt out of a malpractice.
When it comes to extra-contractual civil liability in contact sports, no guidance is given, and accordingly practitioners are referred to general provisions on the issue provided within article 1902 of the Spanish Civil Code.
Jurisprudence on this matter would be of the utmost interest, notably due to the lack of specific legislation on the matter. However, compared to other fields of law where extra-contractual civil liability is often triggered (for example those affecting consumers or traffic accidents) where litigation is prominent, in the field of sports, litigation in between competitors is rather inexistent save for a few exceptions like the landmark case decided by the Spanish Supreme Court on the 22nd of October 1992.
The absence of large case law is due to several factors:
an unwritten rule by means of which such disputes are resolved through intra-association proceedings within its corresponding federation;


the obligation for licensed athletes to have insurance[9] that generally covers such risks;


sportspersons' reluctance to acknowledge that they could be subject to a claim of that kind in the future for any incident in which they can turn out to be the damaging party instead of the aggrieved one, and (last but not least);


a well-established principle in sports that the athlete by participating in a competition tolerates and consents to its inherent risks[10].
This last aspect is of the utmost relevance. Consent given by athletes, is even more important, when it comes to minors. Due to their limited legal capacity to act (as noted above), this acknowledgement of, and consent to, the risks arising out of the practice of some sports should be granted by the minor's parents.
Nevertheless, under Spanish legislation, such consent would not exempt participants from criminal liability in accordance with articles 155 and 156 of the Spanish criminal code. However, as certain authors have noted, it is very tricky to frame criminal liability arising out of sporting practice, notably when it affects minors who have given their consent in advance through their parents or legal guardians[11].
As noted above, the legislation enacted nationwide in Spain for sports involving potentially risky contact for minors needs further development. Due to the judiciary and administrative structure in Spain, the interplay in administrative region or communities and the judiciary is a complex one. Accordingly, at a regional level, there are some additional sources of legislation that apply and may differ from one autonomous community to others.
II. Regional legal framework:
In accordance with its administrative organization, the Spanish state is divided into seventeen autonomous communities[12]. By means of Article 148.1 of the Spanish Constitution, each autonomous community is given the ability of taking jurisdiction over the regulation of sports.
Accordingly, each autonomous community has enacted its own law to govern sports within its territory. However, unfortunately once again, at its turn, autonomous communities have overall not approved a specific piece of legislation meant to specifically protect minors practicing sports which entail a sometimes dangerous physical contact.
There are some exceptions though. For instance, in the Canary Islands, Article 13 of the Law 1/1997, dated 7th of February, de Atención Integral a los Menores prohibites minors from practicing any sport whose rules and regulations behold causing physical harm to any of the participants, no matter whether the minor's parents or legal guardians had expressly consented to the minor's participation. Said legislative initiative was repealed though shortly after, as regional sports federations including kickboxing and boxing strongly opposed it.
Quite conversely, in Navarra, a specific insurance regime was implemented by the regional law on sports. The administration monitors medical insurances schemes for minors involved in youth sports training programs. For instance, medical services provided to sportspersons participating in promotional programs in schools will be given under the auspices of the public administration of Navarra.
Risk coverage for minors holding a federative license or participating in shows or public sporting activities are governed by Article 67 of that law. For minors holding a federative licence, their corresponding regional federation is obliged by law to arrange an insurance policy covering the athlete in cases of death or any functional loss derived from the sporting practice. Said article also entrusted the regional administration with the task of funding medical assistance granted out of sporting practice to underage athletes.
The greater or lesser intervention of the regional administrations would depend on the age of the sportsperson participating therein, the social interest triggered by the sporting activity, together with other relevant factors. Regarding public shows or sporting activities, the regional legislator forces its organizers to, subject to the risks derived from the activity to be performed, hold a civil insurance policy that covers all eventual risks derived therefrom, including the one covering underage athletes individually. The regional administration could eventually fund (partially or entirely) the policy (if financial hardship requires) in conjunction with the event organizer.
III. Regulations issued by federations:
Furthermore, in relation with youth sport, each federation has passed different sets of regulations meant to protect minors from sports risks.
In particular, different categories have been established according to the minor's age range and the type of sport. These categories may be mandatory or compulsory depending on the category; for example, boxing poses more direct risks and thus has more compulsory requirements compared to football or basketball.
However, in football, no limitation is established further than the ones mentioned above. The same applies for rugby, where although below the age of eight years old participants are not allowed to tackle, this measure is in the words of the Spanish Rugby Federation, not applied in order to protect the physical integrity of minors, but rather to enhance participation in the game. In any case, as already noted above, minors participating in sports under a federative licence are required to file an authorization from their parents or legal guardians consenting to any and all implications - notably risks to their physical integrity - related to their practice the sports.
In relation to boxing, this is even more the case as women underage are obliged, in order to be licenced by the federation, to file a written consent and statement signed by their parents or legal guardians indicating that they are not pregnant. Moreover, the Spanish Boxing Federation limits fight to three rounds of two minutes each, whereas minors under the age of fifteen are limited to two rounds of one minute. In sum, according to the competition regulations of the Spanish Boxing Federation, fights involving minors are shorter than the ones involving adults. In these categories, technique is greatly rewarded in terms of score than blunt striking. It is compulsory for minors using helmet and gloves with airbag.
Moreover, the Spanish Boxing Federation has promoted between children, the practice of no-contact boxing. In fact, boxing entailing contact is absolutely prohibited between participants below the age of twelve.
Furthermore, children below the age of fifteen cannot participate in tournaments or shows where spectators pay an entrance fee. Moreover, their participation cannot either be framed within a boxing event no matter whether amateur, professional or mix. If such competitions are public, entrance must be free, and corresponding authorization should be asked from the competent administrative or judicial body in accordance with the Spanish law regulating minors' criminal liability: LO 5/2000.
A good example of that kind is a boxing tournament that was meant to be held in May 2016 in Spain. News spread that apparently children would participate in the tournament and practice "contact" boxing. Immediately, the Spanish Boxing Federation issued a public statement informing the organizers of the tournament and potential participants, that it would not be held under its auspices, or be its responsibility. Furthermore, it was they reminded the organizers that between children of such age, boxing entailing contact is prohibited.
Do you think more could be done in this area?
In the author's view, the legislative option undertaken by the Canary Island was not the most appropriate one. In fact, an absolute prohibition to practice certain sports such as boxing or muay thai[13] seems disproportionate. Rather, public authorities should carefully monitor the conditions under which private entities, be it federations, clubs, or competitions' organizers, have minors practicing the corresponding sport.
A complete ban is the easiest way forward for a legislator, as it means there is no need to develop an exhaustive and comprehensive piece of legislation foreseeing any and all possible scenarios; together with the complicated oversight and enforcement processes that it would necessitate.
The truth is that sports such as football, basketball or handball would not be affected by a prohibition of that kind, as its competition regulations do not expressly foresee the possibility of causing physical harm to another competitor. However, traditional combating sports should also be respected. It is not the sport itself that should be banned for minors, but the participation of certain individuals or organizations who through their constant malpractice have created a bad reputation. The values taught by combat sports deserve the same protection as other sports such as football or handball, (or even more under certain circumstances[14]!). This is even more the case in that territory which has its own combat discipline called Lucha Canaria[15] which has been ongoing for decades and has deep traditional and cultural roots.
In the author's view, the "way to go" is definitely the one adopted by the autonomous region of Navarra, which drafted a bill, as briefly explained above, that aims to effectively regulate the participation of minors in public sporting activities within their territory, in contrast with the outright ban that the Canary Islands' legislator attempted to impose.
Kei Ikuta
Associate, Nagashima Ohno & Tsunematsu
There are some sports governing bodies in Japan that have safety guidelines or manuals for coaches to follow in order to mitigate health risks from contact sports. For instance, the All Japan Judo Federation, which is the governing body of Judo in Japan, published a training safety manual in April 2006 and established a special safety planning committee that has been responsible for holding nationwide safety awareness lectures for coaches, athletes and their parents, using the manual as a textbook.
However, despite these measures, there have been many cases involving young Judo beginners suffering severe injuries to their heads or necks. Accordingly, the All Japan Judo Federation revised the training safety manual several times and, in the October 2015 version of the manual, the federation introduced a new guidance note that specifically addressed the issue of concussion and cardiopulmonary resuscitation. With regard to the issue of concussion, the guidance note states that the Pocket Concussion Recognition Tool[16], which was proposed at the International Conference on Concussion in Sport in 2012, should be used to detect potential concussion. The guidance note also provides that the internationally recognised Graduated Return to Play (GRTP) protocol should be adhered to if an athlete has been diagnosed as having suffered concussion, in order to prevent the athlete from suffering further injuries during his or her recovery. Under the GRTP protocol, athletes need to go through six stages and obtain medical clearance from a doctor before they can return to their sport and, at each stage, the athletes must fulfil certain requirements before they can move on to the next stage and gradually carry out increased levels of physical exercise.
Other sports governing bodies in Japan, such as the Japan Rugby Football Union[17], the Japan American Football Association[18] and the Japan Football Association[19] have similar training safety manuals or guidelines that instruct coaches and other relevant persons to use the Pocket Concussion Recognition Tool to detect potential concussion, and adhere to the GRTP protocol to allow injured athletes to return to play their sport.
The Sport Promotion Act[20] of Japan, which came into effect in August 2011, sets forth fundamental principles with regard to sports and best-effort obligations on the national government, local governments, and sports organisations, to develop sports environments in Japan. One of the general statements of the Sport Promotion Act says that "Living life happily and fruitfully through sport is the right of all citizens, and it shall be ensured that all citizens have the opportunity to familiarise themselves with sport, enjoy sport or participate in the activities supporting sport on a daily basis under a safe and fair environment, according to their individual interests and aptitude and on their own initiative."
Following the enactment of the Sport Promotion Act, the Ministry of Education, Culture, Sports, Science and Technology (MEXT) issued a guideline in March 2012 for the safety of Judo training as part of mandatory physical education at the junior high school level[21]. MEXT also published a study report in July 2012 that focuses on the safety of general physical education at schools and touches upon issues relating to concussion[22].
In December 2013, the Japan Neurosurgical Society published a proposal for preventing sports-related brain damage, whose main aim is to provide information regarding the dangers of concussion that people playing sports should be aware of. Soon after the publication of the proposal, MEXT officially distributed a copy of the proposal to schools and universities across the nation to share the information with teachers and coaches who are responsible for sporting activities at each educational institution[23].
It should be noted, however, that these laws and guidelines do not impose strict legal obligations on the relevant parties. Therefore, even if the parties do not comply with these laws or guidelines, they are not directly punished for that with any penalties.
Do you think more could be done in this area?
With respect to what could be done at the level of sports organisations, Article 5(1) of the Sport Promotion Act provides for the type of efforts that sport organisations should make and states that "Based on the basic principles, sport organisations, in view of their important roles in the dissemination of sport and improvement at competition level, endeavour to pursue the promotion of sport independently in consideration of the protection of the rights and interests of those who play sport, the retention and promotion of mental and physical health, and safety."
Although, as stated above, some sports governing bodies have taken some safety measures to try to prevent accidents involving injuries, many other sports governing bodies and grassroots sports organisations have not taken any safety measures. Safety issues arise not only for contact sports but also for non-contact sports such as tennis and golf. Therefore, it is advisable that those sport organisations which have not yet taken appropriate safety measures consider which safety issues are relevant to their own sport and have safety guidelines in place. Then, it might be a good idea for them to introduce safety requirements for coaches and athletes, such as adopting a regime under which coaches and athletes are required to receive mandatory safety training before they can register and participate in official competitions.
With respect to what could be done at the government level, Article 14 of the Sport Promotion Act also provides for the prevention of sport accidents and states that:
"The national government and local government shall endeavour to train instructors, etc., improve sport facilities, disseminate knowledge on the preservation and development of physical and mental health and ensure safety in sport (including knowledge about the appropriate usage of sport goods) and implement other necessary measures in order to prevent or contribute to the reduction of sport accidents or other external injuries or problems caused by sport."
As explained above, the government has mainly focused on safety issues in educational environments. However, safety issues are not limited to such environments, and extend to sport activities in all fields and at all levels, including amateur and professional sports. Thus, it might be worth considering the establishment of safety guidelines and programmes that have wider applications and cover all sport activities. In addition, it is also worth considering the establishment of more effective and efficient financial aid programmes. For example, in order to incentivise the early implementation of safety measures, the amount of financial aid that sport organisations can receive from government sectors could be linked to the amount of progress that these organisations have made in implementing safety measures.
Dr Steve Greenfield
Reader in Law, Deputy Head , School of Law, University of Westminster
There are two different categories worth considering: first, the requirements for protective equipment and secondly, the regulations governing player participation and protocols for dealing with injuries. As a general principle there is a greater protective regime for those under 18 though as the recent ECB regulation on helmets at a professional level indicate concerns over player safety have become a central issue for governing bodies irrespective of age:
"From next season, all male and female cricketers playing in professional cricket matches will be required to use helmets which meet the latest British safety standard. The key changes will apply to batsmen facing all types of bowling, wicket-keepers standing up to the wicket and fielders closer than eight yards from the batsman's middle stump, except behind the wicket on the off side.
ECB is also recommending that all recreational cricketers wear helmets which meet the latest British safety standard from next season. The use of protective headgear is already mandatory for all Under 18s within the recreational game:"[24]
This change occurred as a result of the tragic death of Australian Test Cricketer Philip Hughes in November 2014 who was struck on the neck by a bouncer during a Sheffield Shield match. Hughes suffered a subarachnoid haemorrhage and died in hospital two days later without recovering consciousness. Hughes was wearing a helmet but the ball hit an unguarded part of his neck – the new ECB regulations extend the mandatory use of helmets but a new design of helmet is required to prevent the type of injury suffered by Hughes.
Different sports produce different risks so protective equipment varies. The most physical of sports, rugby, has minimal protective equipment with mouth guards used to protect teeth though some players use scrum caps but these have a very limited protective function. Similarly, footballers only use shin guards whilst it is those sports where the danger is being struck by the ball where there is greater reliance on protective equipment. So for cricketers helmets, pads, gloves and an abdominal box are used to lessen impact. Similarly in hockey for goalkeepers protective equipment is fundamental for safety and the avoidance of potentially serious injuries.
A recent development in cricket has raised? concern about injuries to the officials, specifically the umpires who have become increasingly at risk from being struck by a ball hit straight back down the pitch by the batsman. The risk has increased as players have developed harder and more inventive hitting as part of the Twenty/20 form of the game. In 2009 a Welsh umpire died after being struck by a ball thrown in by a fielder but in 2014 an Israeli umpire was killed after being struck by a ball that ricocheted off the stumps. There have been examples of umpires being hit and suffering injuries and these have led some officials to adopt both protective headgear and arm guards. Prior to the 2016 Twenty/20 World Cup the ICC issued helmets for tournament Umpires though it was not compulsory to wear them.
The second issue is illustrated by the adoption of protocols to deal with concussive injuries. Concern over injury has been crystallised through the development of knowledge surrounding the causes and consequences (medical and legal) of this type of injury. Rugby Union has developed a policy for concussion based around the 4 principles of Recognise- Remove-Recover-Return.[25]
The aim is to promote player safety through a much greater level of education for coaches, referees and parents so that concussion is both recognised and appropriate treatment obtained.
The primary "protective" measure for children is the grouping into age bands with competition restricted to participants within the same year group.[26] Arguably this was originally a measure of administrative convenience rather than a strategy for injury prevention. Within any school year group there can be a full year's variation in age between two players with one born right at the start and the other at the end of the period. Players may under certain circumstances be permitted to play up a year and a participate in the older age group. The issue was discussed by the Court of Appeal in Mountford v Newlands Manor School and Another [2007] EWCA Civ 21. In this case the injury to one boy during a rugby match between the two schools was caused by an opposition player who was actually a year older even though he was within the same school year. On the basis of his age only he would have been located in the school year above so rather than playing in an under 15 match he should have been playing in an Under 16 year group game. The older boy was much stronger and heavier and his selection outside of the age bands increased the risk of injury thus the schoolmaster and consequently the school itself was liable. What is of particular interest was a comment by Waller LJ:
"There will be some boys who grow more quickly and, subject to them not being so large that they will be dangerous , they should be allowed to play in their age group…." (Mountford, 2007, 28)
This suggests that organisers should take into account the physical attributes of players within an age band and not select players who pose a risk to others because of their increased size. This also raises the question as to whether much smaller players at the other end of the spectrum ought to be excluded on the grounds that they risk injury. It does recognise that children, especially through adolescence, grow at different rates and during this period size differences become more pronounced (Krause et al 2014). Greater understanding of size differentials has led to some countries using methods of classification for competition beyond that of just age. Different measures encompassing height, weight and size can be used to select players for competitive matches in an attempt to reduce mismatches.
Do you think more could be done in this area?
Player safety within contact sports has become a much more significant and important issue for both adults and children. Worries about the consequences of concussive injuries has led to the development of clear protocols within rugby but there needs to be evaluation of the extent to which these are being observed within the recreational game, given there have been some high profile examples of failures at the professional level.
However the provision of sport for children is delivered within the framework of amateur sports clubs that rely almost totally on unpaid volunteers. There is a danger that increased requirements for safety and indeed tighter safeguarding policies can act as a deterrent to those involved in both the organisation and delivery (Greenfield 2013).[27]
Manali Kulkarni