Advice for athletes facing false allegations by the press – practical and legal options
Published 09 June 2016 By: Antonia Foster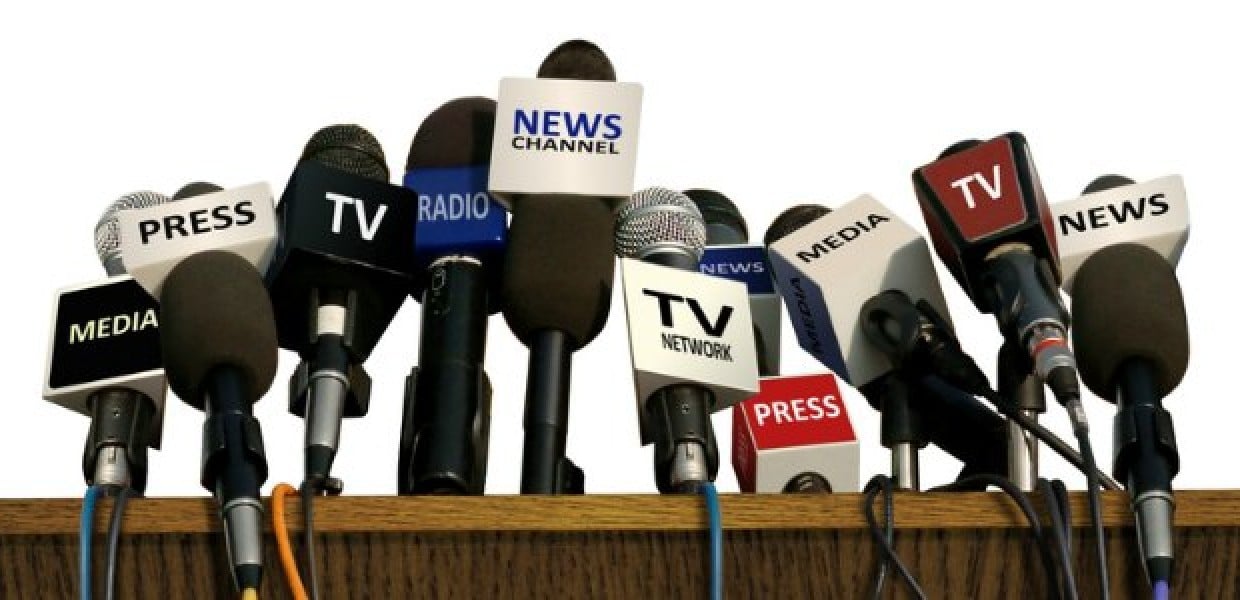 The recent examples of Paula Radcliffe1 and Mo Farah2 demonstrate how athletes, often for reasons beyond their control, may be unfairly implicated in wrong doing by the press. In the case of Paula Radcliffe she was wrongly accused of doping, and in Mo Farah's case it was 'guilt by association' in respect of allegations surrounding his former coach, Alberto Salazar,3 of involvement with doping.
Being at the centre of a media storm may have nothing to do with what you have done or not done, but about allegations that have been made of you, or with which you are associated, and over which you have no control. As with all individuals, whether those in the public eye or otherwise, the most damaging allegations that can be made are those that go to the heart of an individual's personal and professional integrity. For sportsmen and women arguably among the most serious allegations are those that allege doping or cheating, but of course there are others such as financial impropriety or other serious misconduct.
This is a guide for athletes about what you should do if you are facing false allegations by the press. We will look at what to do when a journalist first approaches you, what to do if an article is subsequently published, and what your options are if you need to consider going to Court.
What to do when initially approached by a journalist
It is, save in exceptional circumstances, always good journalistic practice to put allegations to an individual who is to be the subject of a story in advance of publication, and to give them a sufficient opportunity to respond. As a result, in most cases, the first you will know of a potential story will be an approach from a journalist.
A journalist is expected to set out the substance of your response in any article that follows in order to provide balance to the story. The reasons for this are obvious in terms of the integrity of a story, but from a legal perspective a journalist will also be able to rely on his attempt to seek your responses in any complaint or proceedings that follow and/or your failure to put your side of the story across or to correct erroneous facts prior to publication. In some cases it is possible to 'kill' a story at this early stage, and where it is clear that the journalist's facts are wrong and/or that they are relying on unreliable sources.
The questions
A journalist may approach you by telephone in the first instance. If they do then do not be bounced into responding to the questions then and there, particularly if they are contentious. Instead, ask the journalist to put the questions to you in writing (this will usually be by email). That way you can see precisely what it is that you are being asked and it will give you time to consider them.
Similarly always put your answers in writing too. That way there is a paper trail and no danger of any ambiguity as to what you were asked and what your answers were.
The time frame for a response
Always make sure that you are aware of the deadline by which you are required to respond. The journalist should make this clear but, if not, ask them what the timeframe is. If the questions/allegations they are putting to you are complex, or relate to matters from a long time ago it is unlikely to be reasonable to expect to you to respond in a matter of hours. How long is reasonable will depend on the nature of the questions, and how newsworthy or urgent the story is perceived to be.
But, I don't want to respond!
There may sometimes be good reasons for not engaging with a journalist, but as a general rule this is not advisable. This is because it will enable the journalist to report that you, "…could not be reached for comment" and leave the reader to draw their own conclusion based, perhaps, on a very one-sided story. In addition a failure to respond may also assist the newspaper with possible defences (as to which see below), should proceedings prove necessary in due course.
Who should respond?
You can respond in person, or through an agent, a public relations firm, or a lawyer. There is no hard and fast rule and it may depend on your or your agents or PR's relationship with the press as to what is most appropriate.
However if the allegations are complex, serious, or sensitive it would always be sensible to seek immediate legal advice on the manner and nature of your response. Lawyers can either respond for you, which will send the newspaper a very clear signal that you consider this to be a very serious matter, or draft answers for you to send, and if you have concerns that an immediate legal response might appear too heavy-handed.
Whoever responds, make sure that your answers are clear, accurate and give no more information than is necessary to answer the question you are being asked. You want to avoid giving rise to further lines of enquiry. In addition, if the journalist has got his facts wrong, say so!
Can I take legal action at this stage to prevent the possibility of publication?
If the allegations that are being put to you concern matters of a private nature, over which 'you would expect to have a reasonable expectation of privacy', such as your family/children or medical information, then you may want to seek urgent legal advice with a view to seeking an injunction, to prevent the newspaper from publishing the information at all.
In practical terms it is not possible, however, to seek an injunction in respect of allegations that are 'merely' defamatory. (Something is defamatory if it would cause the reader to think less of you. Defamatory allegations in written or other permanent form (such as in a newspaper or book) constitute libel and defamatory allegations that are spoken are slander.)
What to do if a paper publishes a defamatory article
If, despite your best efforts, the newspaper proceeds to publish the story anyway and it includes defamatory (libellous) allegations then you will have to consider what to do about it. Your options are essentially:
Do nothing and hope that the story will run its course, and be forgotten when the next big news story breaks;
Mount a positive PR campaign to counter the allegations, in the hope that this will dilute the allegations that have been published of you;
Consider a complaint to the Independent Press Standards Organisation ('IPSO'). See www.ipso.co.uk for details of the complaints procedure. (If IPSO upholds a complaint then it can direct a newspaper to publish a correction, but it does not have the power to order a newspaper to pay damages or any legal costs associated with making a complaint to IPSO); or
Seek legal advice on the merits of a formal legal complaint.
Legal complaint
If you have decided the allegations are of such a nature that you need to seek legal advice, and if your lawyers advise you that it is appropriate, then the next step will be for your lawyers to send a formal letter of complaint to the newspaper. This is known as "pre-action correspondence".
The letter is likely to set out the allegations that you complain about, and to seek some or all of the following remedies:
an apology, to be published in the newspaper in an agreed form and position;
an undertaking not to repeat the defamatory allegations;
damages (by way of compensation for the damage caused to you as a result of the defamatory allegations); and
payment of your legal costs.
Some complaints, and in particular those where the newspaper has clearly got its facts wrong, are resolved in correspondence and it is not necessary for formal legal proceedings to be issued.
If it becomes clear that it will not be possible to resolve the matter this way then you will need to take advice and consider whether or not you wish to start litigation.
Bringing a claim for defamation
What can be achieved by suing? What are the pitfalls?
Assuming that your lawyers' advice remains positive as to the merits of a claim, then it is important to be aware of what bringing a formal claim can achieve, assuming that you win, and also what the likely downsides might be.
If you win you are likely to achieve:
a formal court judgment stating that the substance of the allegations was untrue;
general damages, by way of compensation (as to which see below);
an injunction to prevent further publication of the allegations; and
payment of your reasonable legal costs.
What the court cannot award is the publication of an apology, although this is something that can be negotiated as part of any settlement between the parties as a term of settlement.
In terms of general damages, the Judge will assess the appropriate level of these by taking into account the severity of the allegations, the harm they have caused you, and the nature and extent of the publication. The maximum general damages you can expect to recover is in the sum of approximately £250,000, and such sums are usually only awarded for the most serious allegations such as paedophilia and terrorism. (The court can also award other forms of damages, including special damages for actual pecuniary loss as a result of the allegations complained of and aggravated damages, to reflect any particularly aggravating features of the case as a result of the Defendant's behaviour. In practice such awards are relatively rare however).
By way of example, the following general damages have been awarded recently: in Asghar v Ahmad - £45,000 for each Claimant in respect of allegations of fraud4 in Sloutsker v Romanova - £110,000 in respect of allegations that the Claimant had put out a contract to murder a third party;5 and Reach Local v Bennett - £75,000 for the First Claimant, also in respect of allegations of fraud.6
If you lose:
The Judge may produce a written judgment that states that it considers the allegations made by the newspaper and of which you complain to be true (if the newspaper has sought to run a defence of truth and the Judge has accepted it), or is in other ways unhelpful to you and your reputation; and
You are very likely to be ordered to pay your opponent's costs, in addition to your own. These can be very substantial indeed.
If you win or lose:
Litigation is extremely time-consuming and can be very stressful. You need to be able to devote sufficient time and resources to it.
Litigation is very expensive, and out of reach for most private individuals, without the benefit of a Conditional Fee Agreement ("no win no fee agreement") which some law firms offer and/or appropriate insurance;
There is a likelihood that in bringing a claim you will create further publicity about the allegations.
The nuts and bolts of a claim
Any proceedings for defamation must be brought within one year of publication (Section 5, Defamation Act 1996). Your lawyers will not advise you to bring proceedings unless you can establish that:
allegations have been published of you that are likely to cause the ordinary man in the street to think less of you;
that you are identified as the subject of the allegations (although this does not require you to be expressly named); and
that the allegations have caused you 'serious harm'. The requirement of serious harm under Section 1 Defamation Act 2013, which came into force in January 2014, states the following:

"A statement is not defamatory unless its publication has caused or is likely to cause serious harm to the reputation of the claimant". (For corporations there is an extra requirement and 'serious harm' will only be established if the publication "has caused or is likely to cause…serious financial loss".)7
What constitutes "serious harm" is decided by looking at the facts. There have been only a few cases so far on what constitutes 'serious harm' and therefore not many judgments on this issue. A front page story in a national newspaper alleging match fixing almost certainly will constitute 'serious harm', but other cases, particularly where the allegations have been published to a limited number of people, may not be so clear cut.
Possible defences for the publisher
Once the basics of a claim have been established and formally set out in the Particulars of Claim it is for the Defendant/publisher to consider possible defences to the claim.
There are four main defences to a defamation claim:
Truth: it is a complete defence to a claim if the defendant can show that the allegations they have published are substantially true. However the burden rests on the publisher to prove that they were true, rather than the claimant to show that they were false. (Section 2, Defamation Act 2013).
Honest opinion: it is a defence to a defamation claim if the publisher can show that what they published was a statement of opinion; that the statement of opinion complained of indicated the basis of that opinion, and that an honest person could have held the opinion based on any fact which existed at the time the statement was made. The defence is defeated if the claimant can show that the defendant did not hold that opinion. (Section 3, Defamation Act 2013).
Publication on a matter of public interest: the defendant must show that the statement complained of was, or formed part of, a statement on a matter of public interest and that the defendant reasonably believed that publishing the statement complained of was in the public interest, having regard to all the circumstances of the case. (Section 4, Defamation Act 2013).
Privilege: this protects statements made on an occasion where public policy requires people to be able to speak freely. Privilege can be 'absolute' (for example statements made in Parliament, where the law in effect gives immunity from suit in defamation) or "qualified" (such as job references). Where the privilege is only "qualified", the defence will be defeated if the claimant can show that the statement was published maliciously.
The issue of absolute privilege arose starkly in Paula Radcliffe's case as it was during a meeting last September of the Culture, Media and Sport Select Committee, into a Sunday Times investigation that a third of medallists over a 10 year period had suspicious blood levels, that the Chairman of the Committee, Jesse Norman MP, put a question to the Chairman of UK Anti-Doping, David Kenworthy:
"When you hear the London marathon, potentially the winners or medallists at these London marathons, potentially British athletes, are under suspicion for very high levels of blood doping…how do you feel about that?"8
While not expressly named, Paula Radcliffe believed that Mr Norman's question effectively identified her as a British London marathon winner and medallist under suspicion for doping.
Because these remarks were made during the proceedings of a select committee they were covered by 'parliamentary privilege' (conferred on parliament by Article 9 of the Bill of Rights 16899 and which ensures, "the freedom of speech and debates of proceedings in parliament ought not to be impeached or questioned in any court or place out of parliament") and as such Mr Norman would have had a complete defence to any proceedings that may have been brought against him.
Ms Radcliffe will have been advised that in practice legal proceedings were not open to her and so, her only real option was to mount a vociferous defence of her innocence, and indeed the International Association of Athletics Federations (the "IAAF") has since confirmed that in its view Ms Radcliffe had 'no case to answer'.
A brief reminder if you have a sponsor
If you are the subject of negative press attention, it is likely that your focus is going to be on trying to restore your own reputation and counter the allegations that have been made about you. However, if you have a sponsor, do not forget that negative publicity is likely to reflect on them too.
While dealing with sponsors is a matter for a separate article, the best advice is likely to be to make sure that they are forewarned of any likely article, and it may be that they are prepared to assist you with dealing it. Indeed, if your relationship with your sponsor is good they may wish to provide resources to help you counter any negative publicity.
Summary
Always take an approach from the press seriously;
Deal with the journalist in writing and adhere to deadlines wherever possible;
Consider seeking immediate legal advice in respect of contentious or serious allegations;
Consider whether a positive PR strategy can counter the negative allegations;
Do not make a legal complaint lightly, but recognise that sometimes (in particular in the face of potentially 'career-ending' allegations) there may be little alternative.
Related Articles
Author
Antonia is a Senior Associate at Carter-Ruck. She specialises in media litigation and reputation management. Her clients include private individuals, high-profile business people, professionals and celebrities. She has been described in the Chambers UK Guide to the Legal Profession as "completely unflappable" and is noted for her "devotion and ability to put complex issues into layman's terms".
This email address is being protected from spambots. You need JavaScript enabled to view it.