Anti-Doping: what more needs to be done to combat doping in Kenya?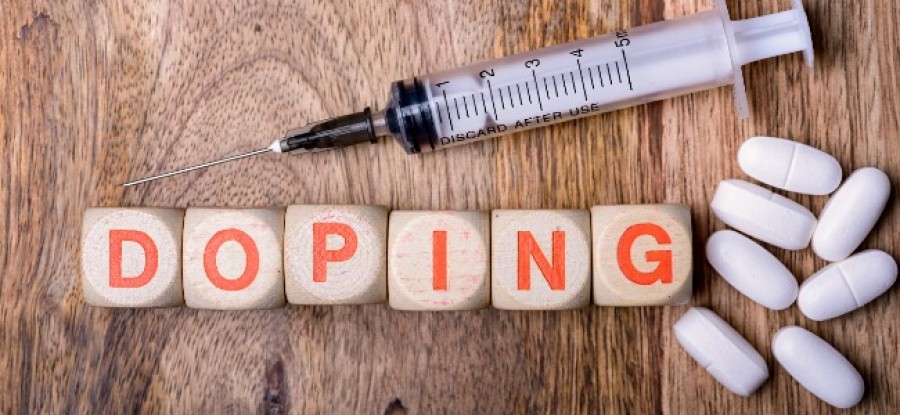 Thursday, 10 December 2015 By Sarah Ochwada

Kenya is a country with a history of poor access to doping control and testing.1 In recent years, the IAAF sanction list has shown a spike in positive doping tests among Kenyan athletes,2 perhaps the most notable cases being:
Mathew Kipkoech Kisorio (tested positive for Norandrosterone in 2012);
Viola Chelangat Kimetto (tested positive for Norandrosterone in 2013);
Joyce Jemutai Kiplimo (tested positive for Norandrosterone in 2014);
Rita Jeptoo (tested positive for Erythropoeitin in 2014).
Against this backdrop, this article examines the state of anti-doping in Kenya, and in particular its implementation of and compliance with the Word Anti-Doping Code 2015 (2015 Code).3
Kenya's lack of effective anti-doping control
In 2013, Kenya came under scrutiny from the World Anti-Doping Agency (WADA) after failing to investigate a spike in athletes testing positive for banned substances.4 An Anti-Doping Taskforce was commissioned on 4 November 2013 to investigate the allegations of abuse of performance enhancing drugs and substances by Kenyan athletes and the involvement of any person in administering of drugs and performance enhancing substances.5
Findings of the Kenyan Anti-Doping Taskforce Report
The Taskforce published their report on 27 October 2014.6 Some of the reasons given for the spike in positive tests included:
Athletes not being adequately educated about anti-doping;7
Athletes being susceptible to the negative influence8 of foreign agents9 who push them to win at any cost;10 and,
Athletes being vulnerable to local doctors and pharmacists who administer doping substances for profit while passing them off as medical or therapeutic treatments.11
Kenya has been criticised in the media for not having the resources or the infrastructure - such as accredited laboratories - to carry out effective anti-doping control throughout the country,12 and has to date not set up structures for comprehensive testing, especially out of competition testing.13
Recommendations from the Taskforce Report
The Taskforce report concluded that the following recommendations14 be taken into account in the fight against doping in Kenya:
Anti-doping education should start from the primary school;
Anti-doping education should be implemented for all branches of sports federations;
Enhanced testing should be conducted of sports persons throughout the country [in and out of competition];
There should be one specific body to deal with anti-doping matters;
Medical doctors, pharmacists, veterinary doctors and other health care workers need to be sensitized on the prohibited substances;
Regulation should be introduced to ensure food supplements are dispensed by qualified and registered nutritionists;
Anti-doping legislation should be enacted;
Federations should ensure all affiliate clubs and sports persons are registered and proper records maintained; and
All foreign coaches and managers in all sports should be evaluated with respect to anti-doping policies, before they are employed or their contracts issued or renewed.
Have the Taskforce recommendations been implement?
All signatories to the 2015 Code15 were required to be compliant from 1 January 201516 (that were capable of being implemented by that date) and those that did not were considered non-compliant.17
Kenya was and still is listed as being compliant with the WADA Code.18 The responsibility for overseeing anti-doping policy in Kenya was taken by the National Olympic Committee of Kenya(NOCK).19 The problem however is that, despite this, Kenya has failed to effectively implement some crucial steps including recommended in the Taskforce Report:
The establishment of a fully functioning and competent National Anti-Doping Organisation (NADO) (see below);
The establishment of sufficient infrastructure (most notably, testing laboratories) and programs to allow for widespread testing and doping control across all sports disciplines in accordance with the 2015 Code and the WADA International Standards on Testing and Investigations.
legislation to ensure that the 2015 Code requirements can be effectively incorporated into the national legal system.
Already a member? Sign in
Get access to all of the expert analysis and commentary at LawInSport including articles, webinars, conference videos and podcast transcripts. Find out more here.
Related Articles
Written by
Sarah is the first African woman to hold an LLM in International Sports Law. She is a Sports & Entertainment Law lecturer at Strathmore University Law School (Nairobi) and a founding Partner of Kikao Law - a firm based in Nairobi that specialises in Intellectual Property, Sports Law, Media Law & Entertainment Law. She has worked as a lawyer at the International Table Tennis Federation (ITTF) based in Switzerland and as Legal Counsel for the National Olympic Committee of Kenya (NOCK).
This email address is being protected from spambots. You need JavaScript enabled to view it.