Practical tips for sports rights holders concerned about the secondary ticketing market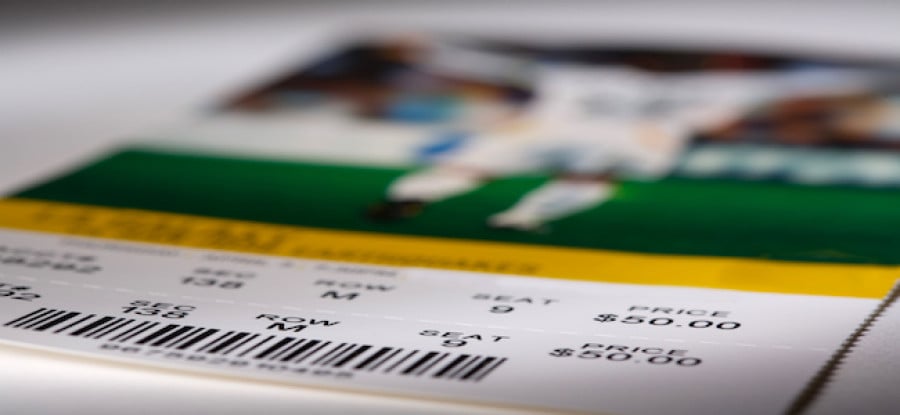 Tuesday, 20 December 2016 By Daniel Alfreds

With the holiday season fast approaching many people reading this article may be attending sporting events and directly contributing to the UK events sector estimated to be worth a staggering £42.5 billion in 2016[1], of which £2.3 billion is spent in sport[2].

With that in mind, this article examines the current state of the secondary ticketing market, reviews the most relevant legislation and contractual laws that govern secondary sales, and provides practical advice to event owners on engaging with the secondary ticketing market including:
A description of the secondary ticketing market;


Legislation governing the secondary ticketing market;


The Criminal Justice and Public Order Act 1994
The Consumer Rights Act 2015



Contractual protections (ticketing terms and conditions)


Official secondary selling regimes


Comment and practical tips for event owners on engaging with the secondary market
The Secondary Ticketing Market
The secondary ticketing market is essentially any resale of an event ticket that is not bought through an event owner themselves or their agent and it is estimated that around 10-30% of event tickets end up there. The extent of the market can be seen in examples like the Six Nations Tournament in 2009 in which tickets were made available only to member clubs, and not the general public, though it is estimated that 15-20% of around 78,000 tickets ended up in the secondary market[3].
The word "touting" is a rather broad-brush term that can lend itself to various stereotypes of the secondary ticketing market. The Department for Culture, Media and Sport stated in its 2008 report into the secondary ticketing market (2008 Report) that the word touting brought to mind:
"shady characters, in a murky market, who may mislead consumers, deliver counterfeit tickets or fail to deliver any tickets at all [4]".
Whilst this may have been the general perception 10 years ago, the rise of secondary ticketing online has completely changed the image and the availability of secondary tickets on both the authorised and unauthorised secondary market.
The authorised market consists of ticketing companies like Ticketmaster or StubHub who are reselling tickets on behalf of event owners or through approved schemes. The unauthorised market consists of a variety of players from "bedroom touts" who sell their spare tickets through facilitation websites like eBay to sophisticated organisations buying thousands of tickets for the intentional resale at a higher value.
Touting is seen as a problem for event owners for several reasons including:
ticket prices for many sporting events are kept artificially lower than what they would likely receive on a pure open market as a policy decision to enable grassroots and average fans to attend. Touts risk pricing out fans by contributing to events selling out quickly then only making tickets available at high prices;


from a public safety perspective, event owners may need to know who is in attendance. If a ticket is bought under one name and then a different person attends, issues may arise; and


risks of a brand name being tarnished through touts not delivering tickets, whilst arguably very unfair on the brand, are likely.
There is no defining legislation within the UK that deals exclusively with the secondary ticketing market but rather a hodgepodge of domestic laws, EU regulation and general contractual remedies. This article will go through the most relevant to event owners and provide practical advice to engagement with the secondary ticketing market.
Legislation governing the secondary ticketing market
Criminal Justice and Public Order Act 1994 (CJPOA)
Section 166 of the CJPOA states:
"It is an offence for an unauthorised person to:
Sell a ticket for a designated football match; or
Otherwise dispose of such a ticket to another person[5]".
The legislation is relatively clear in what it is seeking to achieve – individuals cannot resell tickets to certain football matches. The limitation is immediately apparent in the fact that it solely relates to football.
The scope of the CJPOA is also interesting as on the face of it one would assume that it applies to all football matches. However, a "designated football match" is defined in the CJPOA as only matches played by a Premier League, EFL, Conference, League of Wales club or the English and Welsh national teams. In effect this means that whilst a ticket for a Champions League game played in Europe between an English and Italian club is subject to the CJPOA, the Champions League final between Bayern Munich and Borussia Dortmund held at Wembley in 2013 was not.
The legislation was also introduced before the Internet gained a foothold on the secondary ticketing market so there were concerns that it was limited to face to face transactions. As a result there have been several amendments to the CJPOA. One particular amendment by the Violent Crime Reduction Act 2006 (VCRA) extended an offence being committed to:
offering to sell a ticket;


exposing a ticket for sale;


making a ticket available for sale by another;


advertising a ticket for sale; or


giving a ticket to a person who pays or agrees to pay for some other goods or services or offering to do so.
The CJPOA does however provide a provision which allows the Secretary of State to apply section 166(1) to any sporting event with over 6,000 ticket sales. Interestingly however, this power has never been used and fits in with the general approach by successive governments of not interfering with the primary and secondary ticketing markets as can be seen in the Government's response to the 2008 Report.[6]
Consumer Rights Act 2015 ("CRA")
Already a member? Sign in
Get access to all of the expert analysis and commentary at LawInSport including articles, webinars, conference videos and podcast transcripts. Find out more here.
Related Articles
Written by
Daniel trained at a top City firm and qualified into the commercial team of one of the world's largest blue chip companies prior to joining Couchmans LLP. Daniel is a commercial sports lawyer advising on a range of matters with a particular focus on data, betting, integrity and sponsorship.
This email address is being protected from spambots. You need JavaScript enabled to view it.