Wearable tech in sport: the legal implications of data collection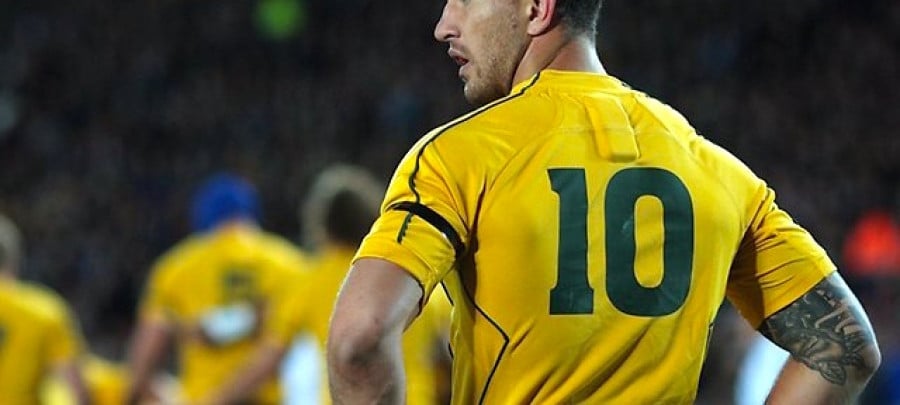 Thursday, 09 April 2015 By Jonny Madill

The evolution and expansion of wearable technology in sport together with the ever-increasing reliance on performance analysis software as a coaching tool have reached unprecedented levels throughout the past 12 months.

The wearable tech market, whilst still in its infancy, has quickly become a significant global industry,1 whilst the developments in data analytics software continue to transform the landscape of sport at all levels. But as the innovation continues, so too will the challenges facing clubs, governing bodies, federations, athletes, sponsors, sports technology professionals, agents lawyers, and sport's other stakeholders. This article examines some of the data privacy and other legal issues arising out of recent developments, and ultimately assesses where and how the law will be applied to the challenges posed by sport's digital revolution.
The growth of wearable technology in sports
The growing pursuit of the "quantified self" movement (the idea of "self-monitoring" and "self-knowledge" through the use of technology to track personal data) has resulted in rapid growth in the use of wearable tech devices in sport, enticing users from both ends of the sporting spectrum, from the fitness and health enthusiast to the professional athlete. As the devices have continued to develop and become more and more innovative, their appeal and application have increased primarily due to their potential to deliver greater levels of biometric understanding, which in turn has the potential to translate into improved levels of speed, strength, performance and enjoyment for the wearer.
The growing appeal is reflected in increasing annual sales. Figures provided by the International Data Corporation (IDC) reveal that the total wearable tech market is predicted to enjoy global sales of 111.9 million units by 2018.2 In addition, the industry is expected to be worth over $53 billion by 2019, almost 12 times the total for 2014.3
The breadth of the market is also notable.4 Wearable tech has many different applications (both inside and outside of sports), but perhaps the most prominent application within sports at present comes in the form of fitness and health monitoring devices. More than 70million fitness trackers and health gadgets were sold worldwide in 2014 with a further 68million sales expected in 2015, according to research firm Gartner5 (which may come as no surprise considering over 1 million people run on the streets of the UK alone each week). Most commonly worn as wristbands or clip-on devices, the technology monitors and analyses data relating to the fitness and health levels of the wearer. It recently emerged that Germany's national football team had used such technology in training sessions during the 2014 World Cup, where player-specific data was transmitted from chips attached to players' boots.6 Other similar systems include vests fitted with a device which uses satellite technology to capture data.
Wearable technology that tracks training and performance has also targeted outdoor sports such as hiking, fishing and cycling, with activity trackers, route planners and cameras being increasingly used both as a means of improving performance but also to enhance the sporting experience. There are also rapidly developing markets in wearable personal action cameras which allow for memorable experiences to be recorded.
A final category of emerging wearable technology relates to devices that aid injury prevention through data which enables medical analysis. For example, an English Premiership rugby club recently launched a ground-breaking and innovative data collection system and research programme, designed to measure the effects of concussion on players, the first of its kind in world rugby.7 The impact sensors are worn behind the ear lobe during matches, and produce data which measures the size and direction of impact to the head.8 The initiative is led by leading neurological experts and driven by fears of long-term health risks and increasing public debate and media coverage around concussion and player safety. It took its lead from the National Football League in the United States, where similar devices have been worn inside helmets by players during games, following which data is downloaded and logged.9
Complementing wearable technology devices, performance analysis software is also now playing an increasingly central role in enabling athletes and coaches to better understand performance. No longer the preserve of elite professional clubs, performance analysis is now an intrinsic part of the coaching process at all levels of the sporting spectrum. The data provided by live, in-game analysis ultimately allows athletes from amateur level to the world's leading professionals to maximise their ability, improve performance and gain a competitive edge.
Already a member? Sign in
Get access to all of the expert analysis and commentary at LawInSport including articles, webinars, conference videos and podcast transcripts. Find out more here.
Related Articles
Written by
Jonny Madill is an Associate in the Sport Group.
Jonny advises on commercial, technology, regulatory, governance, disciplinary and dispute resolution matters within the sports sector.
This email address is being protected from spambots. You need JavaScript enabled to view it.