Where do different sports draw the line on "sledging" and "taunting"? - Part 2 – Basketball and American Football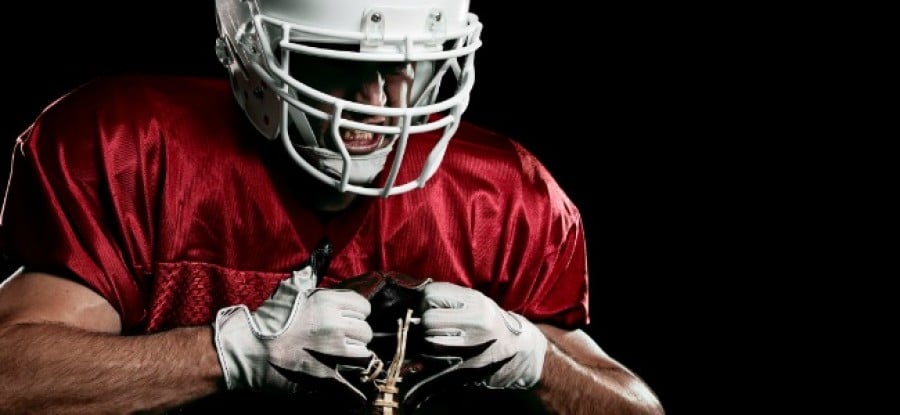 Wednesday, 23 December 2015 By Lloyd Thomas

This two-part article looks at "sledging" or "taunting" in sport, which describes the practice of using insulting, intimidating or provocative language or behaviour against an opponent to try and gain a competitive advantage.

Part 1 of this article analysed how "sledging" is regulated within cricket and tennis and the differing approaches taken by the governing bodies.

Part 2 below moves on to compare how "taunting" is regulated within basketball and American football and how their respective governing bodies approach the issue.
Basketball
What approach is taken towards "taunting" or "trash-talking"?
The NBA's Regulation
Under Rule 4 of the Official Rules of the National Basketball Association (the "NBA Rules"),1 a technical foul is defined as:
"…the penalty for unsportsmanlike conduct or violations by team members on the floor or seated on the bench."
Unsportsmanlike conduct is defined under the NBA Rules as follows:
"To be unsportsmanlike is to act in a manner unbecoming to the image of professional basketball. It consists of acts of deceit, disrespect of officials and profanity. The penalty for such action is a technical foul. Repeated acts shall result in expulsion from the game and a minimum fine of $2,000."
Rule 12, Section V (Conduct)2 states further that:
"a. An official may assess a technical foul, without prior warning, at any time. A technical foul(s) may be assessed to any player on the court or anyone seated on the bench for conduct which, in the opinion of an official, is detrimental to the game. The technical foul must be charged to an individual. A technical foul cannot be assessed for physical contact when the ball is alive.
EXCEPTION: Fighting fouls and/or taunting with physical contact…
…d. A technical foul shall be assessed for unsportsmanlike tactics such as:
(1) Disrespectfully addressing an official
(2) Physically contacting an official
(3) Overt actions indicating resentment to a call
(4) Use of profanity
(5) A coach entering onto the court without permission of an official
(6) A deliberately-thrown elbow or any attempted physical act with no contact involved
(7) Taunting
e. Cursing or blaspheming an official shall not be considered the only cause for imposing technical fouls. Running tirades, continuous criticism or griping may be sufficient cause to assess a technical. Excessive misconduct shall result in ejection from the game." (Emphasis added).

Thus, under the NBA Rules, a player may be subject to sanction if they are found to have taunted an opponent (whether playing or sat on the bench) or any other person sat on the bench. Under Rule 12, section VII,3 the sanction for such conduct is ejection and a range of fines.
Sanctions and fines
Those fines, during regular season,4 are as follows:
"Technical Fouls 1 – 5: $2,000 fine each
Technical Fouls 6 – 10: $3,000 fine each
Technical Fouls 11-15: $4,000 fine each (with a warning letter sent when the violator reaches his 10th technical foul)
Technical Foul 16: $5,000 fine plus one-game suspension
Each Additional Technical Foul: $5,000 fine
Each Two Additional Technical Fouls (18, 20, 22 etc.): $5,000 fine plus one-game suspension."
For the first ejection for a technical foul, the player will be fined $2,000 and for each subsequent ejection, the offender will have imposed on them the last ejection fine together with an additional $2,000 fine. However, the NBA Rules also state that:
"Whether or not said player(s) is ejected, a fine not exceeding $50,000 and/or suspension may be imposed upon such player(s) by the Commissioner at his sole discretion."
The sanctions for being found guilty of taunting are therefore wide and, depending on the circumstances in play, flexible. Aside from the rigid fine schedule, whether a player is ejected for such conduct or not, the Commissioner of the NBA may subsequently impose a fine "not exceeding $50,000."
As with the position under both cricket and tennis, the NBA has built into its rules a degree of flexibility to supplement its set fine schedule, in order to reflect the seriousness or otherwise of a taunting offence (or other technical foul).
Example: Marco Belinelli
Such flexibility was applied by the NBA in its treatment of Chicago Bulls shooting guard Marco Belinelli.
After making an important three-pointer shot in the fourth quarter of the Bulls' victory over the Brooklyn Nets, Belinelli did what has become known as the "Sam Cassell Dance", a gesture which involved Belinelli cupping his genitalia in the direction of his opponents, after scoring. The NBA took a dim view of such conduct and fined Belinelli $15,000.5
The NBA's video rulebook for referees cites an example of taunting by former Miami Heat player Dwyane Wade, where Wade scores, then stands over his opponent. The video rule book states:6
"This is an example of a Technical Foul for unsportsmanlike conduct for taunting. The taunting of opponents is never permitted and actions of this nature are to be penalized immediately. On this play, the actions by the player in the black uniform [Wade] after the successful basket, as well as any pointing in an opponents [sic] face or standing over an opponent on the floor in a confrontational manner, are just a few of the examples of unsportsmanlike acts that are considered to be taunting."
Yet while the NBA Rules contravene any such conduct, much like sledging in cricket, "trash talking" is often accepted as part of the gamesmanship and mind games which are part of basketball. While a technical foul for taunting, which will fall in the category of unsportsmanlike conduct, will result in a set fine, the NBA Rules explicitly reserve flexibility to impose a further fine of up to $50,000 for particularly egregious offences.
Already a member? Sign in
Get access to all of the expert analysis and commentary at LawInSport including articles, webinars, conference videos and podcast transcripts. Find out more here.
Related Articles
Written by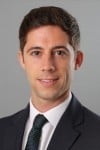 Lloyd Thomas is an associate in Squire Patton Boggs' Litigation department and is part of the Sports Law team based in its London office.
This email address is being protected from spambots. You need JavaScript enabled to view it.